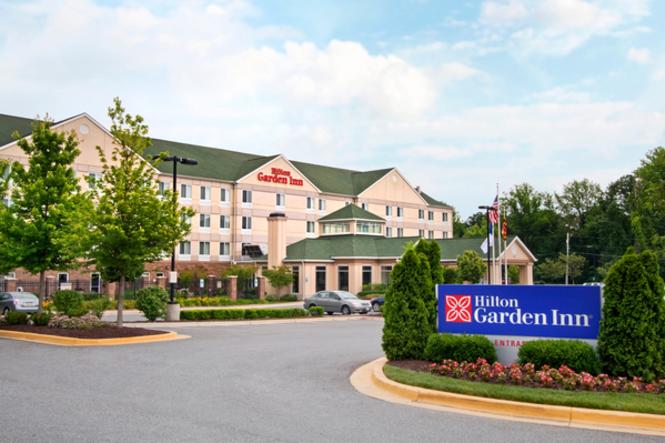 The entrance to the Hilton Garden Inn in Annapolis, just off Riva Rd. Image courtesy of Hilton Garden Inn.

 

I didn't get to peek inside Wilka Nascimento's office at the Hilton Garden Inn Annapolis, but I have to imagine the walls are covered with those cool detective string boards or Venn diagrams to help her keep her thoughts and connections together. Nascimento has only been the Director of Sales/Marketing since March, having come from a property in Washington, DC but she speaks of the Annapolis area like she's been here forever. And maybe in a way she has; a native of Brazil, she began her career at the Waterfront Hotel downtown fifteen years ago before making her way north to New York, west to California and all the way back east again to where it all started.

 

"It's the water, the people, the laid-back lifestyle," she said is what made her jump at the chance to be back in Naptown.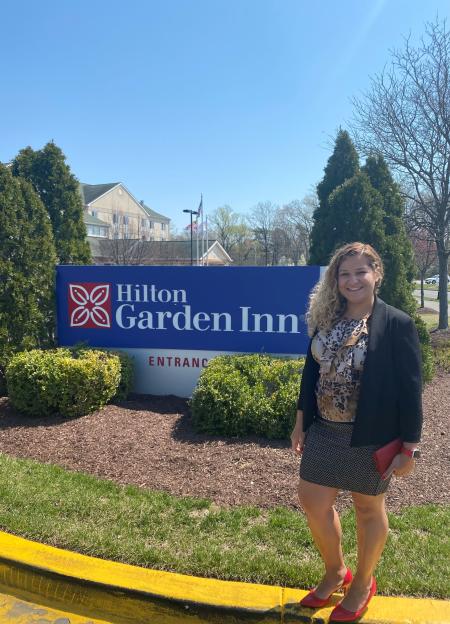 Wilka Nascimento, Director of Sales/Marketing of the Hilton Garden Inn Annapolis. Image courtesy of the Hilton Garden Inn.

 

Located adjacent to the Annapolis Corporate Park, the Hilton Garden Inn Annapolis is back. It's weathered the pandemic storm and is ready to welcome guests to town to enjoy all Annapolis has to offer. And Nascimento and her team are waiting for you with a mile-long list of suggestions of activities to fill your days and nights.

 

With 126 rooms including a few Jacuzzi suites, the Hilton Garden Inn Annapolis boast free parking, an outdoor pool, restaurant serving breakfast and dinner and ample meeting space and meeting rooms.

 

Nascimento is nothing if not proficient in utilizing social media, and it's paying off. On any given day, you will find a video on her LinkedIn page of her at the Hilton Garden Inn Annapolis talking about the daily happenings. On the day I met with her, she had just posted a video by the pool talking about its opening on Memorial Day weekend, urging guests to book their stay and enjoy happy hour poolside. The video has received almost two thousand views. Folks are paying attention.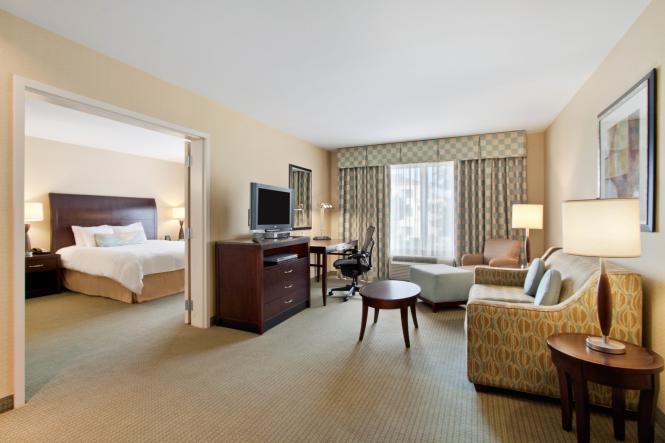 A King Suite at the Hilton Garden Inn in Annapolis. Image courtesy of Hilton Garden Inn.

 

"People are coming back, telling us their stay with us is the first time they've traveled in over a year," she said, pointing out the number of local people staying for a few days just to get away.

 

With the ability to gather socially a reality again, Hilton Garden Inn Annapolis is already getting inundated with calls for USNA Commissioning week in 2022, bookings for Navy football games, USNA official visits, overflow booking for area weddings and more. During our meeting alone, Nascimento received a call from a customer needing to book a block of 15 rooms. "Annapolis is bringing my spirits up," she said.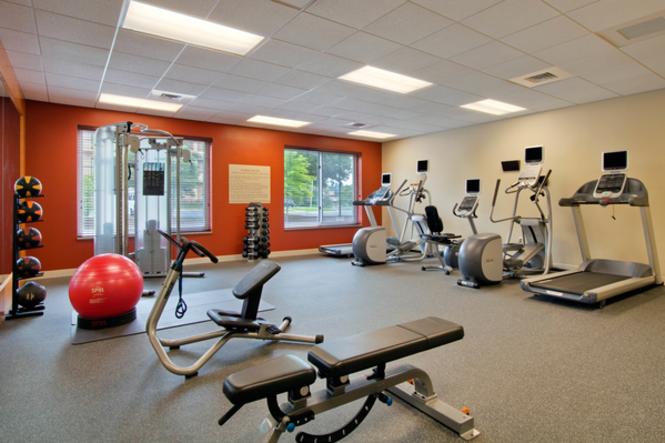 The fitness center inside the Hilton Garden Inn Annapolis. Image courtesy of the Hilton Garden Inn.

 

Recognizing there is plenty of competition in the area, Nascimento is positioning the Hilton Garden Inn Annapolis to be a formidable player in the activities space at the grassroots level by connecting with the right people in town to sell an experience: wedding planners, restaurant owners, event organizers and the like. She has grand plans of fostering partnerships for unique experiences so hotel guests leave with fond memories of cracking crabs at Mike's Crab House, enjoying a wine flight at Smashing Grapes, and sipping a cup of joe and pastry across the street at  In Grano. Don't be surprised if you find a food truck in the parking lot some night.

 

Guests can rely on Nascimento and her team to answer questions about local spots of interest such as: the Annapolis Town Center where you'll find boutiques and restaurants such as: Scout and Molly Boutique, Giolitti Deli, Nothing Bundt Cakes, Baltimore Coffee, and Coopers Hawk Winery & Restaurant, to name a few. Then there's nearby Jalapenos, Julep Southern Kitchen & Bar and Lebtav.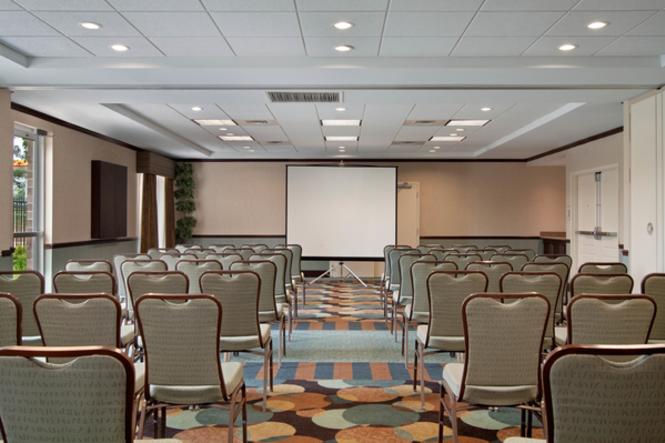 Groups, reunions, corporate training- the meeting space is as versatile as the client at Hilton Garden Inn. Image courtesy of the Hilton Garden Inn.

 

 

"You have to really experience places you're recommending," she said. "How can I be creative and connect with others? What makes people return? How can I make this person happy?"

 

I don't think Nascimento and the Hilton Garden Inn Annapolis will have any issue with getting people to stay for a visit. However, based on everything they have in the works, getting people to leave might be tough! Some might say that's a problem worth having.