I like good smelling things. Candles, oils, hand soaps, you get it. In my home, something is always burning, diffusing or being rubbed into my skin. Certain scents evoke peace, calm, memories and feelings for me, and after this past year, I'll do anything to think and feel good thoughts which often involve palm trees and piña coladas. So, it's no surprise that when I walked through the sliding glass doors into the open lobby of the Westin BWI in Linthicum Maryland, I was met with a scent that immediately made me want to find the source, bottle it up and take home.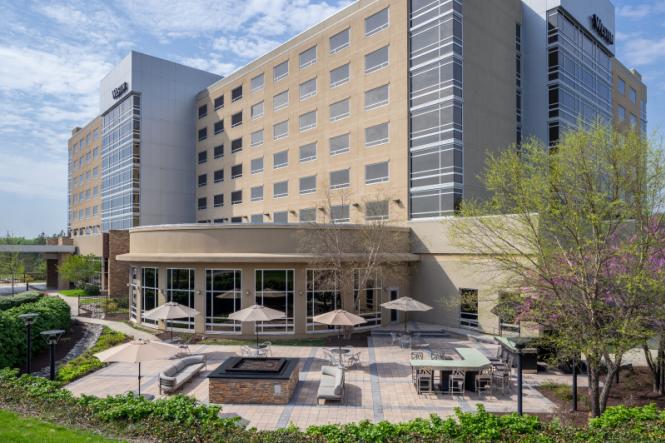 The White Oak Pavilion at the Westin BWI is the perfect spot to relax with colleagues and friends. Image courtesy of the Westin BWI.

 

"It's the signature Westin scent," Rosalind McCollough, Director of Sales and Marketing of the property told me, as my eyes took in the soothing colors of the well-appointed décor. As she and I sat for a chat, I turned to be met with a 'green wall' - literally a wall of live plants, which are also dotted around the room. Toward the back is a door leading to the 'Zen Garden' which is exactly what you'd want when looking for a calm place to rest. There is no booming music or bright lights in this lobby, but rather both are subtle so not to overpower the feeling of stress leaving your body. None of this is an accident; it's all part of the Westin's overall core philosophy and brand built on wellness.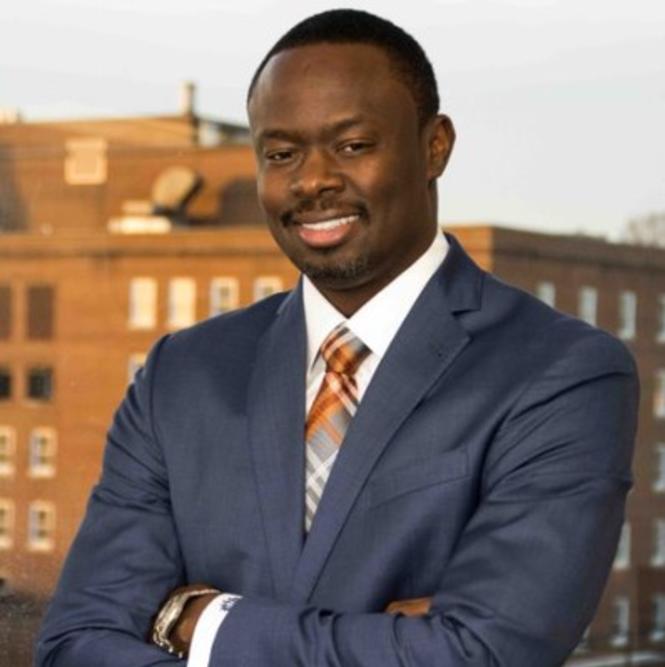 Evens Charles is the founder and managing principal of Frontier Development & Hospitality Group LLC. Image courtesy of Westin BWI.    

The Westin BWI also has the singular distinction of being the only black-owned hotel in the BWI area. Evens Charles is the founder and managing principal of Frontier Development & Hospitality Group LLC. Mr. Charles was inspired by his landlord and began investing in real estate at the young age of 25. He executed his first small real estate transaction that required an out-of-pocket investment of $1,000. His reward? A $25K profit just six months later. Mr. Charles' firm has since grown to over a nine-figure portfolio of Hilton and Marriott Internationally branded hotel assets across six states.

 

Mr. Charles' Westin BWI offers all and much more of what you would expect from a hotel of this caliber with a good mix of clientele staying for government, corporate and leisure travel. It boasts 13,000 square feet of flexible meeting space, eight event rooms, a business center, AV services, and a gorgeous 'White Oak' room with floor to ceiling windows that spills out onto a patio ready for fresh air meetings or drinks around the fire pit.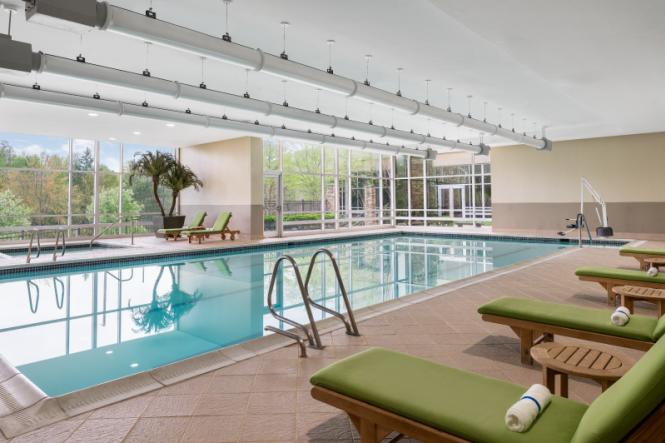 The Westin BWI has amenities for every guest in your party, perfect for groups and reunions. Image courtesy of the Westin BWI.

 

The 260 guest rooms are complete with the famous 'Westin Heavenly' bed, smart TVs with Netflix and the White Tea brand of bath products, soon to be offered in a residential style. Oh, and I'd be lying if I said I didn't swipe the 'sleep well' lavender balm to keep in my overnight bag the last time I stayed at a Westin property. This balm is featured in each room to rub on your temples or wrists at bedtime and drift into dreamland. But in the off chance you can't catch your zzz's, perhaps you can lay there and watch your dog snoozing away on his very own heavenly dog bed, because he can come with you! Throw him a cookie before you run downstairs to have a nice dinner at Luminous Restaurant which features American and Pan-Asian dishes and unique cocktails.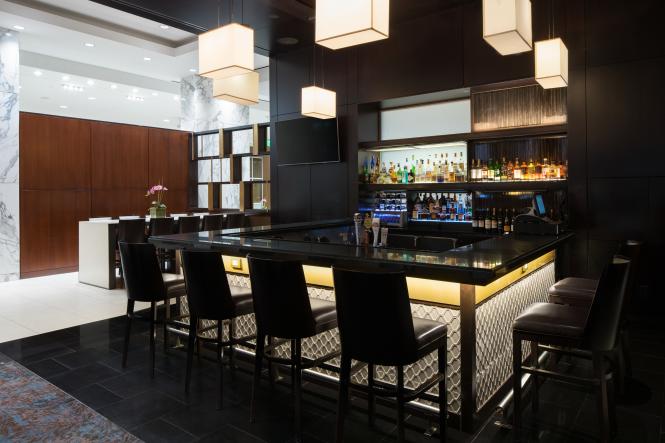 No need to venture far from your hotel with a sleek and modern bar and restaurant like the Westin BWI's Luminous Lounge. Image courtesy of the Westin BWI.

 

Westin BWI is so chock full of packages, I dare you to find something that doesn't appeal to you. Vaccication? Yes, that is now a word. A vacation post vaccination that includes breakfasts, bottled water, high speed internet, free airport transfers and more! Want to get out of your house and work from literally anywhere else? Come here and book into the "Work Anywhere Stay Pass" package where you can grab food deals, early check-ins, late check-outs and more! Want to get away but not go too far with your better half? There's the 'Couples StayCation' with a discount on food and drinks, late check-out, and more.

 

Want to hit the gym? Well, this 24-hour gym is about five times the size of my first condo. It literally has everything you need to get your heart rate up, and if it doesn't, you're probably doing it wrong. But if what you really did wrong was forget your workout gear, don't sweat it – Westin BWI has a 'lending gear' program where you can borrow clothes and sneakers. Now you really have no excuse to not work out! When you're done, soothe those muscles in the inviting hot tub adjacent to the indoor pool that is calling your name. It is. I heard it.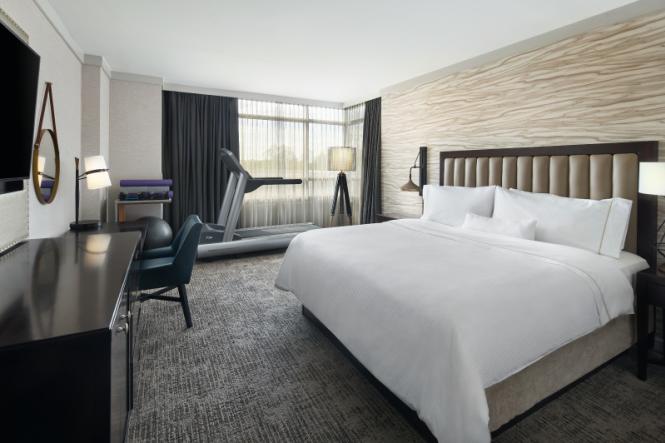 Work out if the privacy of your own room with one of Westin's workout guest rooms. Image courtesy of the Westin BWI.

 

Rosalind is a veteran of the hospitality industry, when asked what she likes best of this area, she told me, "Anne Arundel County is a wonderful place to visit in any season. The County is rich in history and natural beauty.  The hotel is located close to Patapsco State Park, Guinness Brewery, short drives from historic Elkridge, Baltimore city, and Annapolis." Rosalind also said I'd be crazy not to try the best crab cakes around from nearby G&M Crabcakes.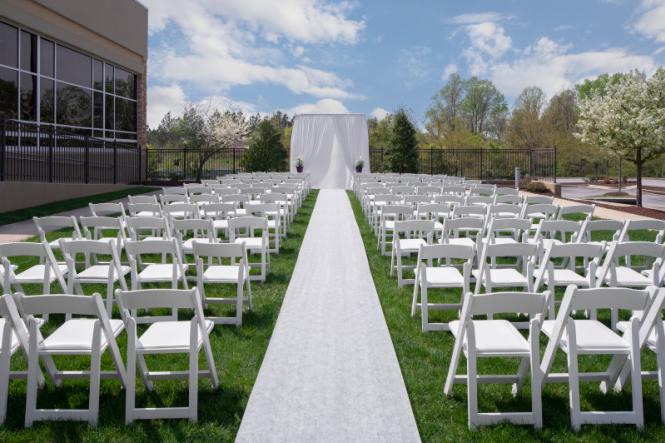 Wedding, Groups, Reunions, Business travel or a staycation- Westin BWI has it all. Image courtesy of the Westin BWI.

 

Westin BWI had me sold several paragraphs ago. But really this is what excited me most: Moms have had it especially hard this past year. We've made tremendous sacrifices, more so than usual to keep our families' boats afloat. We are exhausted, depleted, maybe a little soft around the belly but also starving. We need a freaking break. We don't need to go far, but we want to be left alone. Please, can you just leave us alone.for.one.night? Well, Westin BWI can craft a getaway specifically for those of us who care for everyone else. And let me tell you, I AM HERE FOR THAT.

 

But, Westin BWI isn't just for moms, it's for anyone. It's for everyone. Everyone who needs a break, to be doted on, fed well, cared for and then sent back into the world to achieve good things. Their target guest is The Achiever. They look to balance work and play or fitness and fun all while being and feeling at their best. If you want to feel good, that's what the Westin BWI is all about!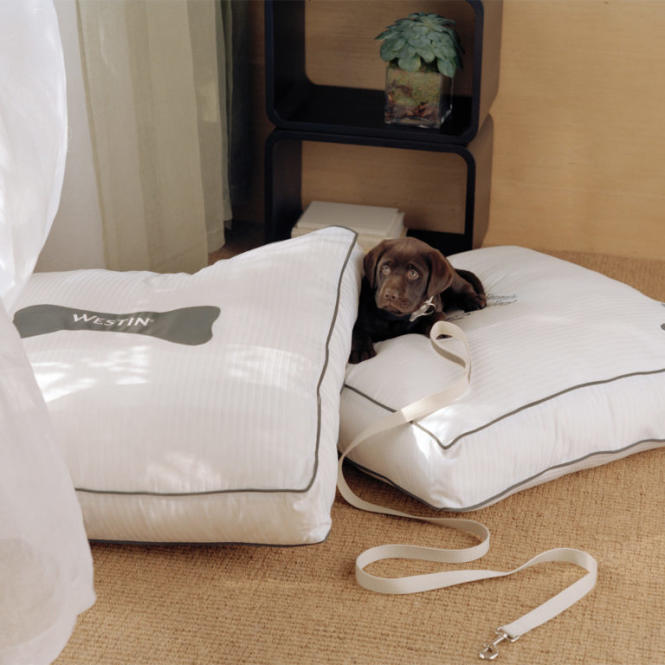 Pups are welcome when you stay at the Westin BWI. Image courtesy of the Westin BWI.  

**Updated February 4, 2022**