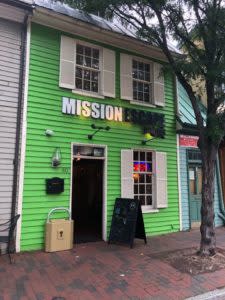 Mission Escape Rooms on West Street in Downtown Annapolis. Photo courtesy of Mission Escape.
Social activities are taking on a new look this year due to a social distance necessity and an increase in our attention to cleanliness. Some events that are typically held outside have seen fewer changes, but for those that we enjoy in the air conditioning, there have been slight yet significant adjustments. And with this heat wave, anything we can do safely indoors is at the top of the list! Escape rooms have exploded over the last few years. Patrons get a rush from solving the riddles before the clock ticks down to zero and luckily, Annapolis is home to two escape room experiences: Mission Escape Rooms and EscapeTime.
Safety First
Although there are differences between the two establishments, they have a like-minded approach to reopening for business with safety as their main priority. They have added contactless check-in and effective social distancing measures at each location. Pre-COVID, guests could share a room with other people who were not a part of their group. But, now each room is reserved only for individual parties.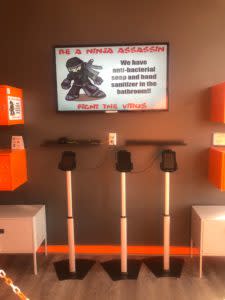 Hand Sanitizer welcomes guests at check in. Photo courtesy of author.
Hand sanitizer stations are placed throughout the main lobby and masks are highly encouraged. Thankfully, escape room owners and staff are very serious about providing their customers with a safe environment that doesn't take away from the challenge at hand - escaping the room!
You can't miss Mission Escape Rooms' bold, green exterior in downtown Annapolis on West Street. They have four escape rooms, including the new UFO Crash Landing experience. Mission Escape's staff members at all three locations  provide the best interactive experience while being in compliance with current regulations.  (You can find a list of their complete COVID-19 response here.) You can find them in Waugh Chapel, Arundel Mills and Downtown Annapolis.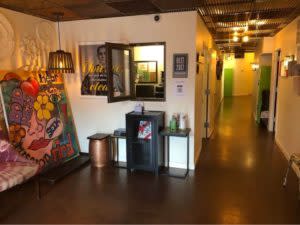 Inside Mission Escape Rooms. Photo courtesy of Mission Escape.
Only minor tweaks, that include costume items and physical interaction; have been modified without taking away from the excitement of the challenges. In addition to the brick and mortar rooms, you can find Mission Escape's mobile experience at local street festivals such as Dinner Under the Stars and First Sunday. This open-air trailer gives customers a free glimpse into being immersed in an escape room.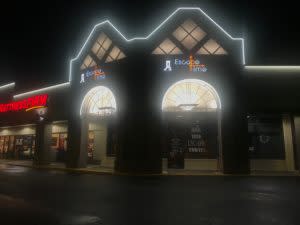 EscapeTime has two locations, Annapolis and Severna Park. Pictured, is their Annapolis location near Westfield Annapolis Mall.
EscapeTime is located near Westfield Annapolis Mall with accessible and free parking. With a 5-star Google rating, this escape room experience is one of the highest rated in the state. EscapeTime two locations; one in Severna Park and the other in Annapolis. The rooms are very budget friendly. They charge a flat rate per-room instead of per-person. To ensure customers have a safe experience and limited staff contact, EscapeTime offers a pre-recorded video that explains the rules of the room and provides customers everything they need to conquer to beat the clock. (For a comprehensive list of safety procedures, click here.) The themes change regularly, but you can currently test your skills in Dr. Mad's Lab, a Secret Society, and Revenge of Atlas.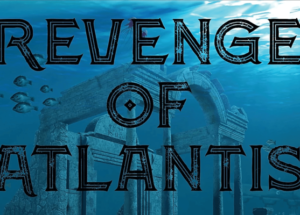 Revenge of Atlantis, the latest escape room from EscapeTime. Photo courtesy of EscapeTime.
Both Mission Escape Rooms and EscapeTime provide online booking and walk-ins if a private room happens to be available. Follow the businesses on social media so you don't miss any updates or promotions for your next group outing! With the heat index rising, we know what we're going to do this weekend!