In November, we celebrate veterans, spending time with family, and of course, Small Business Saturday (November 27)! We visited some of Downtown Annapolis' hippest boutiques to find out what's hot for fall…and beyond.
Fall Fashion
On our jaunt along Main Street, we had to start at Hobo's flagship store on Green Street to see what's new in the world of bags. Their top-sellers this fall were giving us cowboy vibes- everything cow print and fringe! We also got a sneak peek at the holiday collection which features a lively red and gold take on the cow print pattern—also with fringe accents.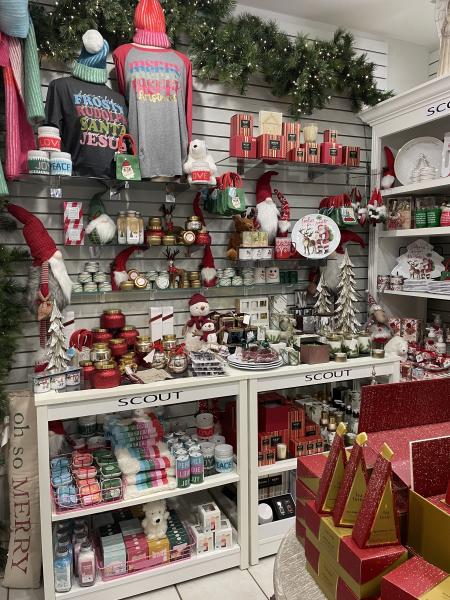 Shop treasures big and small at Cottage on Main. Image courtesy of the author.

 

Next up, The Cottage on Main–one of the newest boutiques on Main Street (but a trend-setting staple for many years in their Severna Park location.) The Cottage is loving Smith & Quinn, a local designer, who features floral, sunny prints in carefree, whimsical styles. This Rosie Top in Hollyhock Bloom could be dressed down for apple-picking or dressed up for a holiday party. The Cottage also has a rainbow of cashmere ponchos to choose from, for a luxe accessory on crisp days, or as a decadent gift for someone special.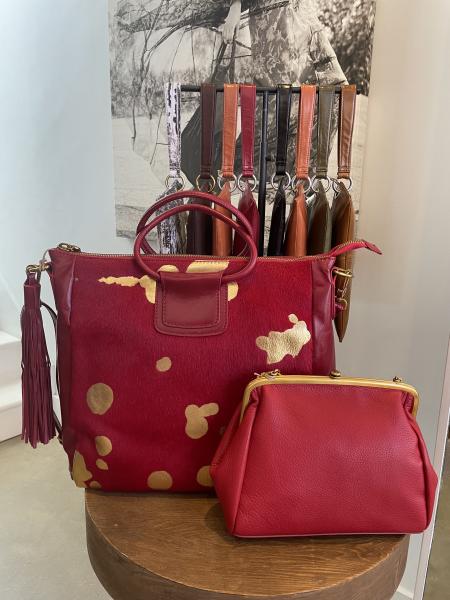 Holiday styles have landed at HOBO's flagship store in Downtown Annapolis. Image courtesy of the author.

   
Fall for Foodies
Continuing up Main Street, we discovered some fab fall food finds (say that five times fast!) The Spice & Tea Exchange of Annapolis has all the flavors for your holiday cooking, including Pork & Poultry Spice Blend, an All-Purpose Brine Seasoning, and our favorite, the Autumn Harvest Spice Blend, perfect for roasting fall squash. We also picked up a couple of their recipe and spice packages, as a great hostess gift to have on hand.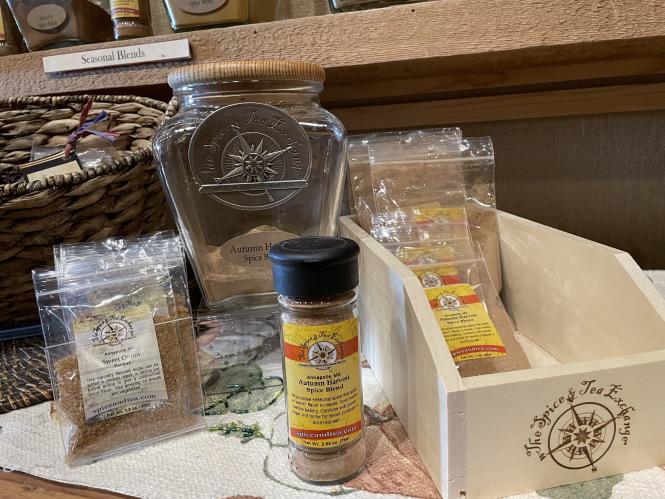 Don't show up empty handed, pick up a hostess gift from Spice and Tea Exchange. Image courtesy of the author.

 

At Seasons Olive Oil & Taproom, you can let your culinary creativity fly with endless combinations of oils and vinegars for dressings, sauces, and putting a new spin on old recipes. The oils and vinegars make great gifts on their own, or they also offer lovely, pre-packaged gift baskets. Our favorite flavors were the Porcini Mushroom and Sage Olive Oil and the Red Apple Balsamic vinegar (looking forward to making a simple vinaigrette with this for a hearty kale salad with apples.)  Check out their Holiday Open House on Saturday, November 14th to taste these flavors and enjoy some refreshments courtesy of Osteria 177 (hint: subscribe to Seasons mailing list at seasonstaproom.com for a 15% off coupon!).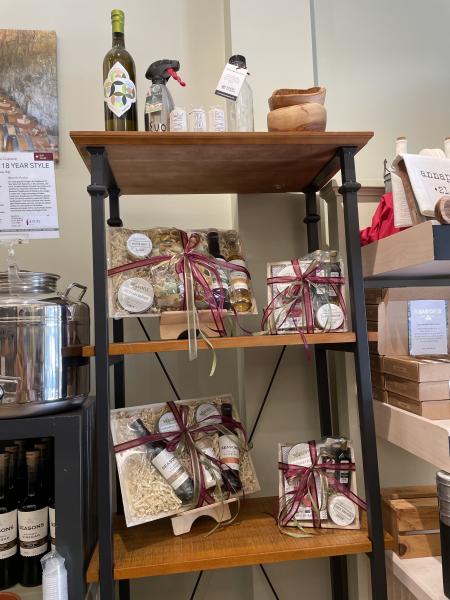 Gift the flavors of the season from Seasons Olive Oil and Tap Room. Image courtesy of the author.

 
Gift-Giving
Are you in the mood to share your Fall Haul? Annapolis offers so many unique shops, such as Woodcraft Artisans. Delight friends and family with their tiny handmade Santas, imported from Estonia. And Woodcraft's topographical maps are always a top-seller for gifts; they can even design a map of a custom location. Their ponchos and dresses (with pockets) have also been popular this fall.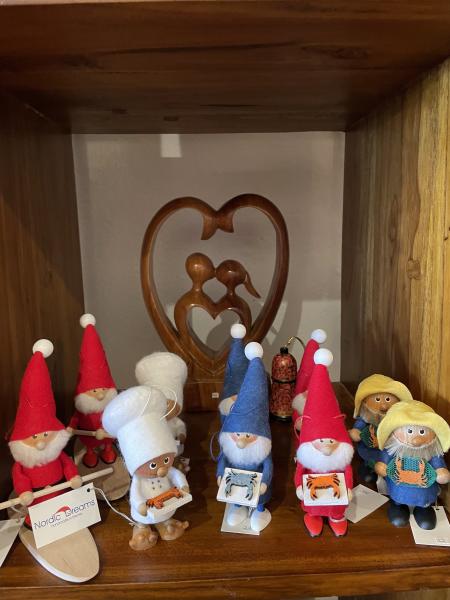 Woodcraft Artisans carries a variety of unique handcrafted items, like these adorable 'Santas' from Estonia. Image courtesy of the author.

 

Lilac Bijoux is also a must-visit for the latest fall trends and unique gifts. Some best-sellers this season have been their long bohemian-inspired dresses. They're also predicting that cozy loungewear is a trend that is here to stay; be sure to check out their collection of super-soft jogger sets and slub henleys. For gift-giving, initial jewelry and zodiac jewelry are a lovely way to customize a gift, and the styles that Lilac Bijoux have in stock are sweet, delicate, and versatile.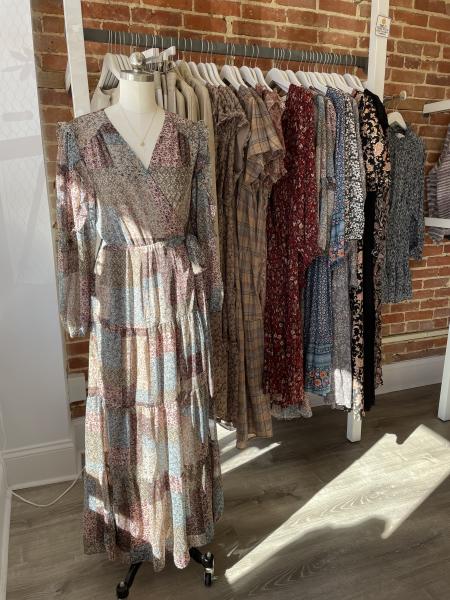 Fall style and holiday gifts are waiting for you at Lilac Bijoux. Image courtesy of the author.

 

Our Fall Haul shopping spree definitely reminded us why "Shopping Small" is something to celebrate—we had a lovely afternoon chatting with friendly shop owners, learning about the unique products and town goings-on, and all the warm *feels* that come with supporting local makers and entrepreneurs. So before you click "Checkout," make sure to check out Downtown Annapolis for unique offerings for everyone on your holiday shopping list!