The International Wine Review says Maryland wines are on the rise, and their quality and unique character are attracting new enthusiasts. That isn't news to these three wineries, which have a loyal following for their wines. Here's how to enjoy them this fall!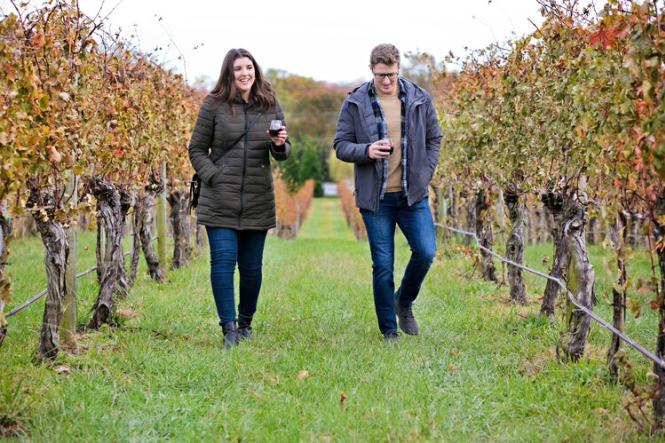 A couple walks through the vineyard at Great Frogs Winery in Annapolis. Image courtesy of Great Frogs Winery

 

 

This picturesque winery is within city limits, but you'd never guess it from the rural setting, complete with rows of grapes and weathered barn alongside its modern tasting room. Reservations are advised, but you may get lucky, thanks to its generous size. "We can seat up to 105 people indoors for each seating. Outside there are 150+ seating options, and plenty of area for a picnic with a blanket," says Andrea O'Shea, partner and co-winemaker.

 

First-time visitors should try the Powatinika, she says. "It's our dry red blend, all grown in Annapolis. It's named after a Red Cross summer camp that used to be located behind the vineyard. If you really want to taste a true local wine, that's a must try."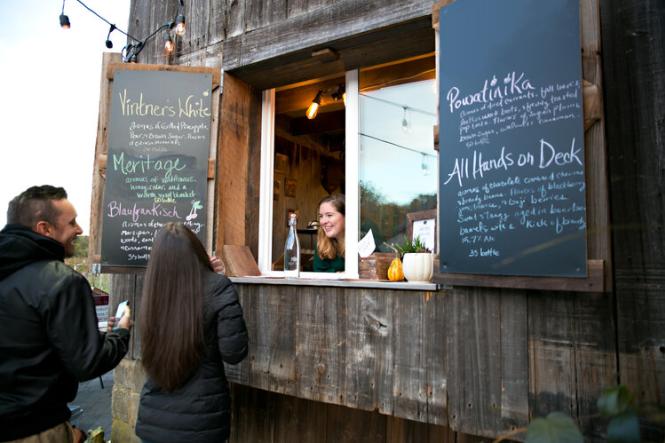 Try the Powatinika, a true Maryland red! Image courtesy of Great Frogs Winery.

 

 

This winery has been growing grapes since 1998 and is the first commercial winery in the county. For the time being, the winery is open for bottle purchase only, with a two-person capacity. Weekend tastings are held outdoors on the veranda or picnic area, bookable in two-hour seatings: 12 to 2 pm or 3 to 5 pm.

 

"Personalized service and our tasting room" is what sets them apart, says Maureen Heimbuch, who owns the winery along with husband Doug. You can purchase by the glass, bottle, or try a tasting kit that comes with 6 varietals and self-guided notes. "Our tasting-room team is well versed in wines and can walk a customer through just about anything you'd want to know." One to try is their Franc Blanc. "It's an unusual white cabernet franc," says Heimbuch; "folks love it."

 

And while they will close at some point over the winter, "I see no reason why we won't be open through the weekend before Christmas," says Heimbuch. "That's the plan if the weather cooperates."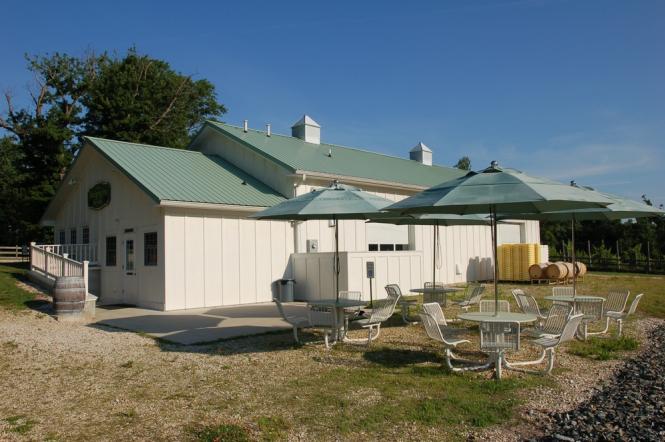 Perfect for a day date this fall, sit out on their open patio and drink wine while enjoying the beautiful vineyard views! Image courtesy of Thanksgiving Farm Winery.

 

 

Dodon wines are carried in stores and restaurants throughout Maryland and Washington D.C. While their outdoor tastings have officially ended for the season, they expect to resume them in the spring. Meanwhile, keep an eye on their social media platforms for pop-up picnics, which will happen throughout the fall, weather permitting, says director of client services Regina McCarthy. For a $25 per-person fee, guests can reserve picnic tables for up to 8 people, and wine is available by the flight, glass or bottle. The $25 fee is waived for wine-club members, and the entire table fee is refunded if someone in the group signs up for the club.

 

As for the wine club itself, there's no fee to join, and members get 10% off purchases, invites to wine club only events, and most importantly, first choice of six bottles of wine at their Fall and Spring Allocations. A favorite is South Slope, "a merlot-based blend, lovely red table wine," says McCarthy.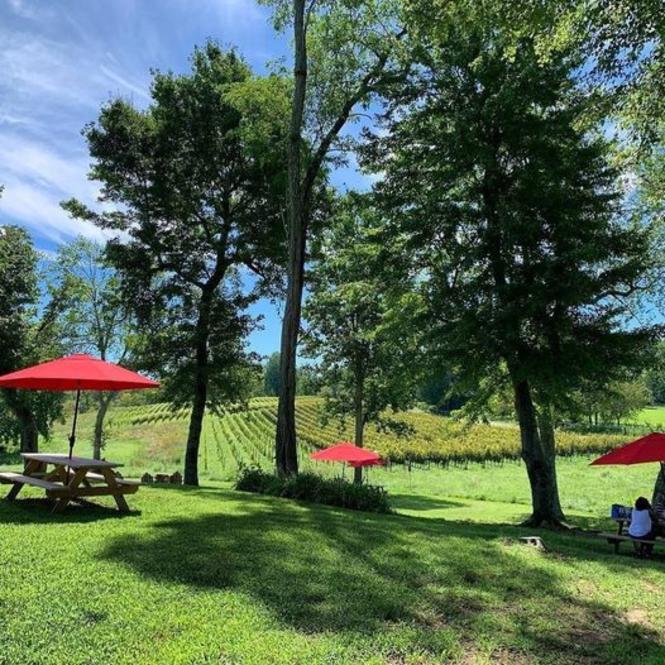 Fall picnics are posted on their social media, so be sure to follow them so you don't miss out! Image courtesy of The Vineyards at Dodon.