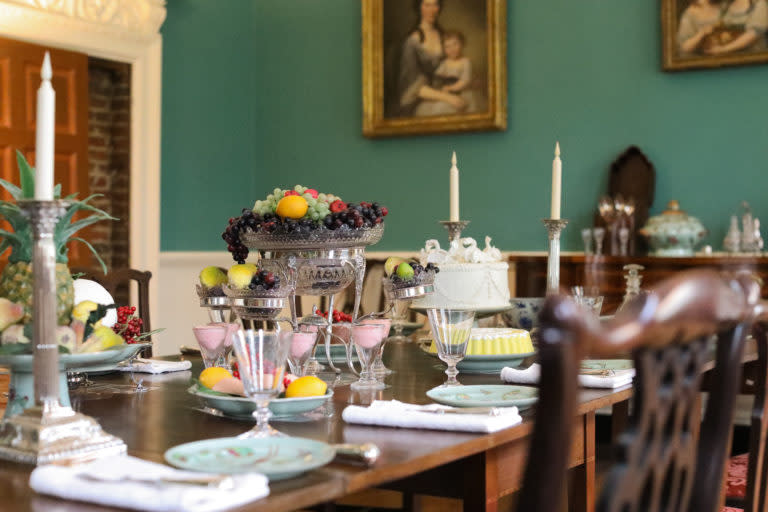 Hammond-Harwood House celebrates the holiday season with virtual and in-person events. Image courtesy of Annapolis Discovered.
As you walk down Maryland Avenue, you may have seen the large Anglo-Palladian mansion with it's grand brick exterior and lovely walled garden. You may have thought about what lies inside it's historic walls. The Hammond-Harwood House, built in 1774, has a special place in Annapolitan as well as American history. This year, you are invited to take a peek inside this historic home to see what it was like to celebrate the holiday season in grand style!
Hammond-Harwood House Events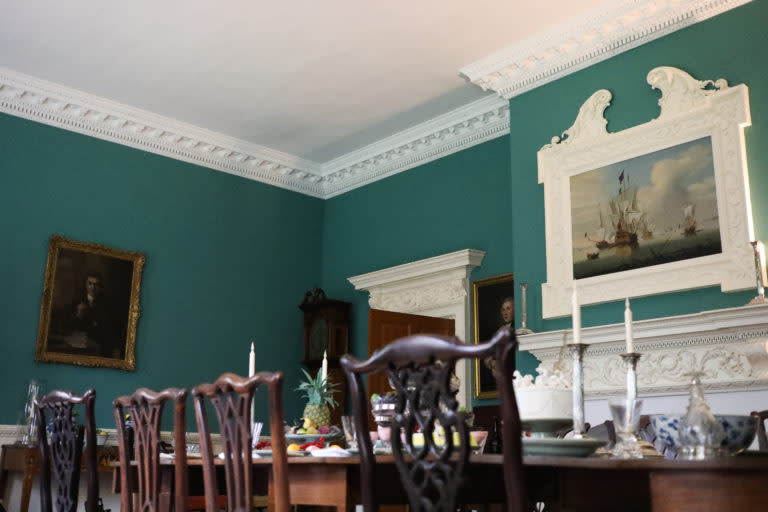 The Anglo-Palladian mansion was built in 1774. Image courtesy of Annapolis Discovered.
With a few events slated for December and January, you can see the home dressed and decked for the holidays. On December 11th, Hammond-Harwood House hosts Dining with the Loockermans by Candleight. This holiday event brings you into the home at dusk (reservations required) for a tour with Curator Rachel Lovett and Food Historian Joyce White.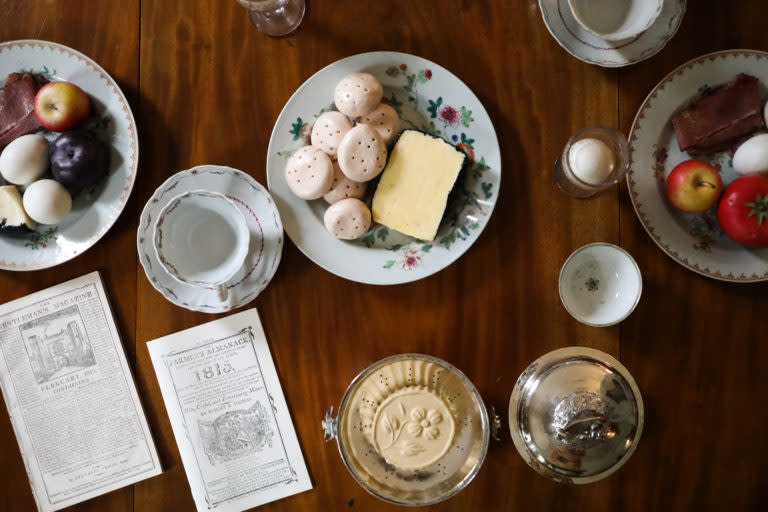 Hammond-Harwood celebrates the holidays with Dining With the Loockermans by Candlelight on December 11th. Image courtesy of Annapolis Discovered.
Learn about the 19th century food, preparations, dining traditions and more, of both the free and enslaved residents of Hammond-Harwood House. Attendees will also take a home a box of historically accurate sweets and treats! Next in January, the fun continues with a virtual concert. Elan's annual Twelfth Night Concert: A Highland Holiday! begins January 2nd. This virtual evening offers a concert of festive Scottish music and cheer, (cue the bagpipes) and can be watched anytime between January 2-12 after tickets are purchased. In addition, the concert will feature poems and songs by Robert Burns and traditional Highland tunes. You don't have to be of Scottish heritage to appreciate this event and it would make a great gift for the history lover in your life.
Learn more about the Hammond-Harwood House and it's upcoming events in our latest video from Annapolis Discovered. To register for these holiday events, please visit their website here.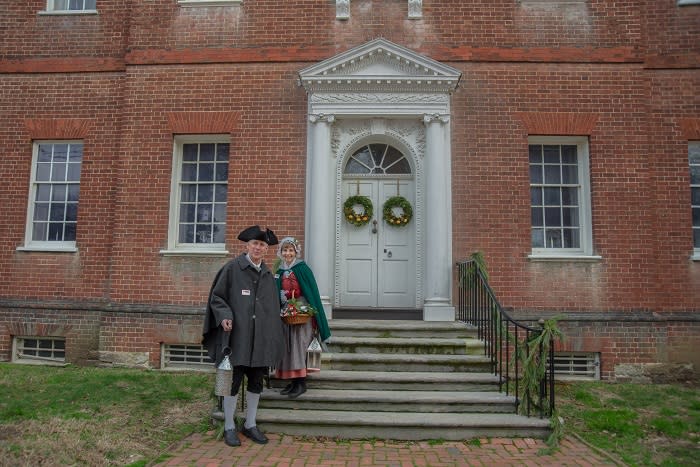 Hammond-Harwood House. Image courtesy of Hammond-Harwood House.