Do you have a favorite beach vacation memory from childhood?  Maybe you spent a week in a beach house along the mid-Atlantic coast, or if you are like me, often spent summer in a cottage on a lake on the coast of Maine.  There's nothing like the feeling of running back up to the house after bobbing around with my friends on the lake or tackling the surf on the beach, jumping into a wicker chair on the porch with awnings for shade, and drinking lemonade.  Today, those wonderful memories are and always will be a part of my experience whenever I am at my community beach here in Annapolis, or at the shore nearby.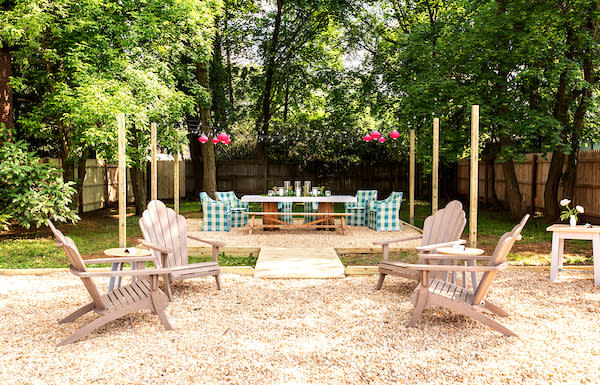 Image courtesy of Kate Burke at Kate Fine Art Photography
Perhaps you have a beach house of your own today or choose to create that feel in your home. Wherever your experience, beach house décor is unique and nostalgic. The wicker loveseats, Adirondack chairs, and fabrics in fresh summer colors.  Time marches on, but the "Beach House Aesthetic" tends to remain the same, and fill the homes of inspired visitors and locals alike.
A Beach House State of Mind
Image courtesy of Maine Cottage
Do you need the inspiration to create your own beach house feel?  All you need to do is walk into the new design center for Maine Cottage on 1205 West Street, and you are at once transported to the shore. Known for their colorful, American made, painted wood and bright colored wicker furniture, they don't stop there; you'll find the perfect paint colors for your walls, an amazing selection of coastal inspired signature upholstery fabrics, and even art.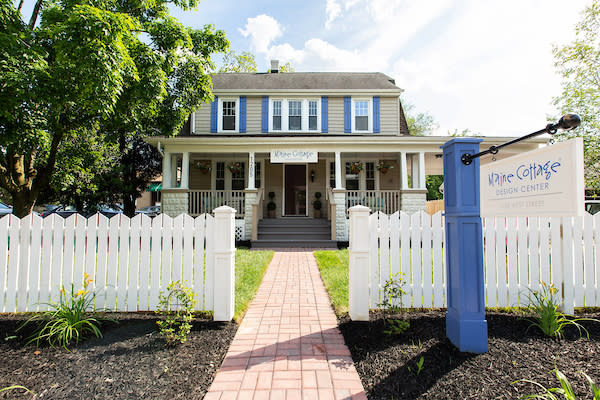 Image courtesy of Kate Burke at Kate Fine Art Photography
So, yes – they're back in Annapolis!  When they closed their last show house in the old Firehouse 209 West Street in 2016, they worked for a while through their warehouse location off Defense Highway and exclusively through their catalog for a while.  During those moves, they began negotiating with a company that would be able to support their mission and provide a much wider reach and distribution, and now their parent company is Balsam Hill.  Creative Director Lauren Russell couldn't be happier with the relationship.  "Having this relationship enables to grow and to solve problems more quickly.  They have amazing resources!  When something needs to be done or a problem solved and there are a lot of people to do it – it gets done so much more quickly!"   This frees up the creatives at Maine Cottage to do what they do best and clearly love – focus on the mission and providing the best possible product and experience for their customers.  Their new design center on outer West Street is a quintessential Annapolis cottage, which is a perfect representation of who they are. Lauren Russell sums up the Maine Cottage brand in one phrase.
 "It's a state of mind. We are the backdrop for those wonderful beach memories."
Grand Opening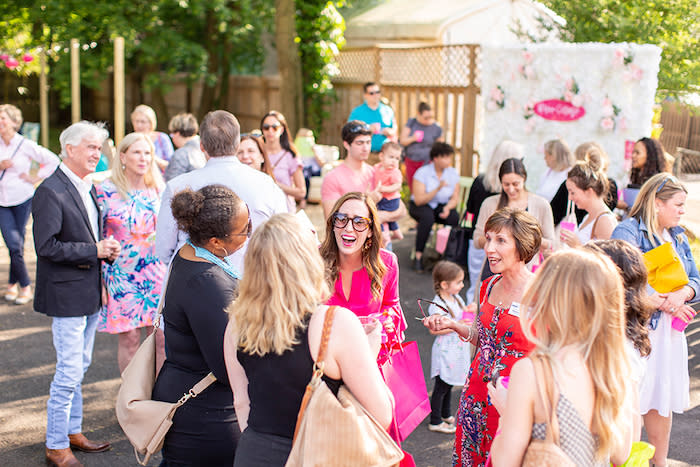 Image courtesy of Kate Burke at Kate Fine Art Photography
It's clear Maine Cottage was missed. The Maine Cottage Design Center Grand Opening Event on May 16 was exceptionally well-attended.  They opened their backyard and even set up their parking pad as an inviting outdoor seating area for a perfect summer gathering.  I've spent many spring days at outdoor parties in New England, and I was immediately transported to Maine!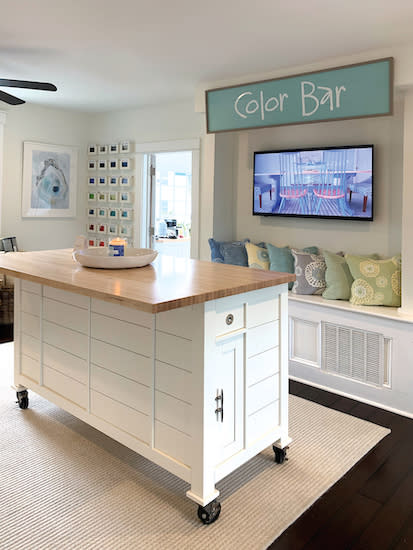 Image courtesy of Maine Cottage
The event featured their new catalog reveal, goodie bags, and live drawing giveaways, including a painting of "Strawberry Oysters" by renowned local artist Kim Hovell.  There was a launch and demonstration of Maine Cottage's NEW performance fabrics with InsideOut® - a new technology for fabrics that are designed to be both outdoor and indoor – a very impressive pre-emptive solution to red wine spills and barbecue sauce. The evening was a great success.
Image courtesy of Kate Burke at Kate Fine Art Photography
They are clearly right at home now, with the feel of beach memories and the fresh look of today.  They have plenty of parking, so stop in and feel the warmth of those favorite summer memories, and let them help you plan to make some new ones. Whether you're visiting this summer and looking to bring back a unique souvenir for your home, or redesigning your living room for summer be sure to stop in and see all they have to offer!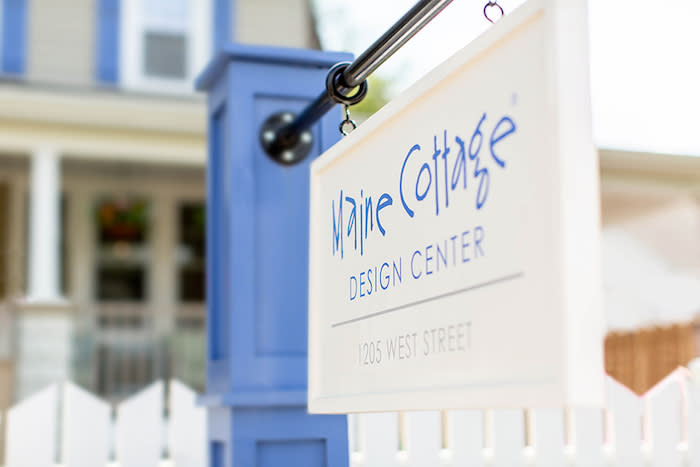 Image courtesy of Kate Burke at Kate Fine Art Photography
Welcome back, Maine Cottage! We're happy to have you here.