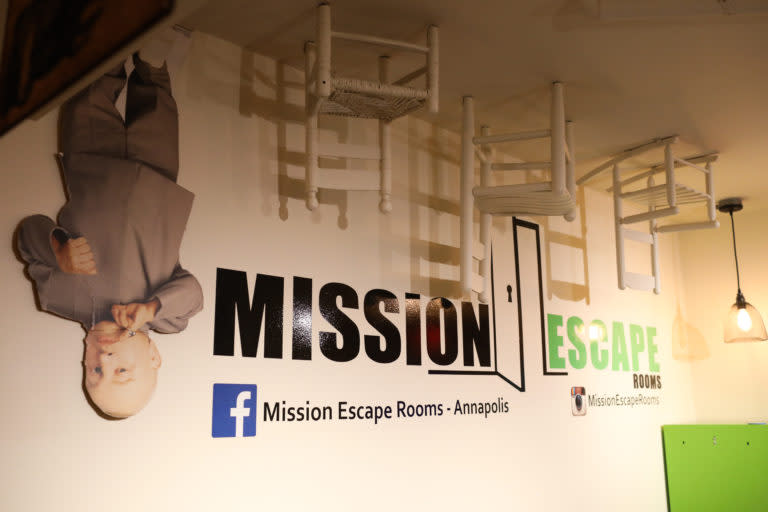 Mission Escape Rooms has three locations in Anne Arundel County. Image courtesy of Annapolis Discovered.

 

Jason Cherry of Mission Escape Rooms opened his first location in downtown Annapolis in 2016. Growing up in the area and being an avid boater, Annapolis was the logical choice. He chose West Street, in the heart of the city, because of the festivals and lively arts scene right outside his door.

 
3 Locations
Fast forward to 2020 and he now owns 3 locations across Anne Arundel County. With 11 escape rooms rotated every 4-6 weeks, you will always find something new and challenging at Mission Escape. You can find them in downtown Annapolis, in addition to Arundel Mills and Waugh Chapel. Try their newest escape room, Mad Dog's Speakeasy, at the Waugh Chapel location.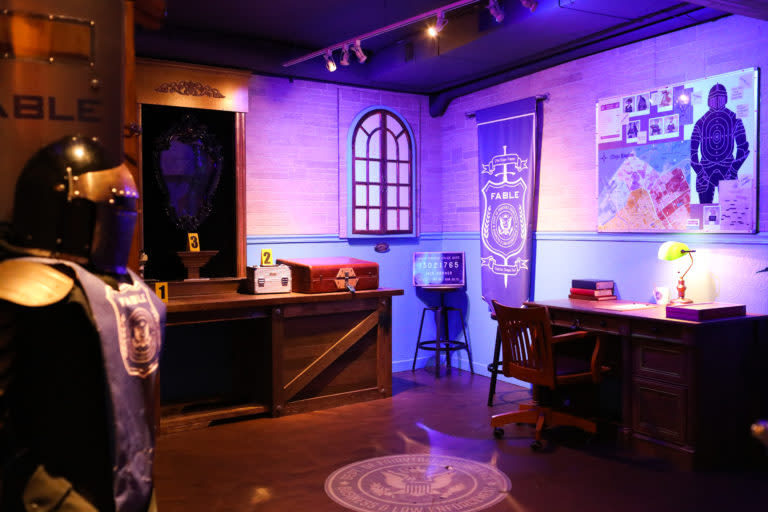 There are a variety of themed rooms for every guest and skill level. Try the fairy tale inspired, Once Upon a Crime room at the Annapolis location. Image courtesy of Annapolis Discovered.
For those who have never tried an escape room, the premise is simple. Your mission is to work together as a team, testing your wits and skills, to escape from a locked room in 50 minutes or less. Getting through the locked door will require finding clues, solving puzzles, and working together. You may not escape in time, but you will have fun!
Jason joined his family for an escape room challenge and while they didn't make it out of the room in time, they all had a blast. They couldn't stop talking about the experience and he knew he wanted to bring that same enthusiasm and excitement of the 'escape', to Annapolis.
The details that go into each room have many guests returning time and again. Some 'escape' enthusiasts will even travel from across the country to try to escape from Mission Escape. The rooms are great for a twist on family game night or for date night. Any group size, ranging from 1-10 people, can be accommodated at Mission Escape. If you are good enough, you can even be memorialized on the leader-boards at each location. The fastest time to date for an escape is 15 minutes! Can you beat the record?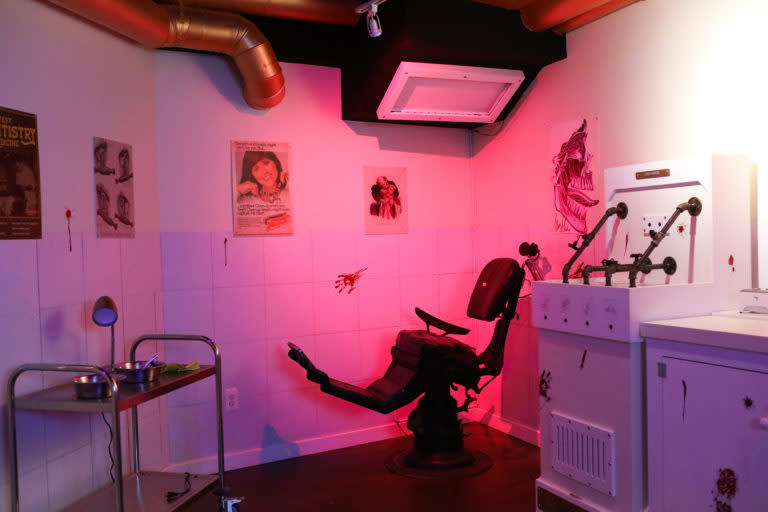 With three locations across Anne Arundel County, there's always a new room to try. Image courtesy of Annapolis Discovered.
Watch the video and book your escape!