Ahhh, dorm life. Did you ever really live the college life if you didn't use an iron to cook up a grilled cheese? Do you secretly reminisce about all those amazing friendships, parties and all-nighters?
Well, the new bar and restaurant at the Graduate Annapolis Hotel does just that, but in a much cooler and grown-up way. Their new bar concept is called The Trophy Room, and we think it's a hit!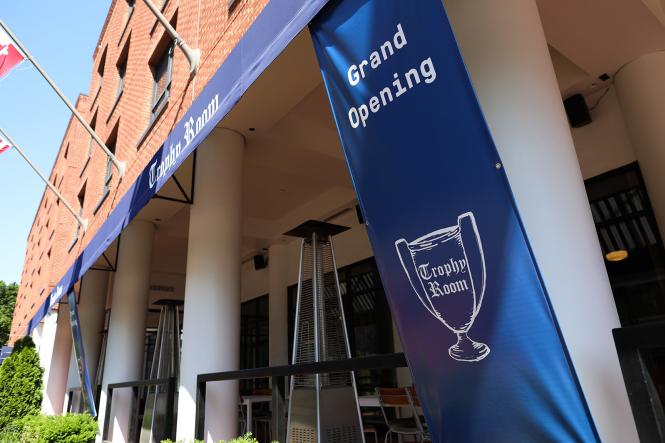 The Trophy Room at the Graduate Annapolis Hotel.

 

The décor is a touch nautical, a nod to our United States Naval Academy and nautical roots with a dash of foosball and frivolity thrown in for good measure. Play a game of Giant Connect Four with your family while you nosh on delectable college favorites like Frito Pie and Chicken Fingers. Or go for one of the Trophy Room's signature burgers like the P&J Burger (don't knock it 'til you try it) or their Smash Burger with American Cheese, pickles and fries! For their full menu, click here.

 

If you need a little something to whet your whistle, The Trophy Room has you covered on that front, too. Try their Maryland Mule made with Rye Whiskey or their signature Adult Capri Sun. Have a reason to really celebrate and go wild? Take a walk down memory lane and order a round of Jell-O shots!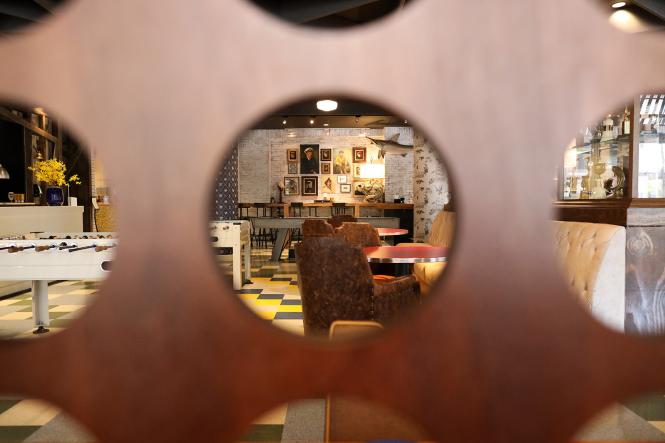 Games and good food are the order of the day at the new Trophy Room bar & restaurant at the Graduate Annapolis Hotel.

 

Spring and Summer are also a great time to sit outside on The Trophy Room's patio. On weekends you'll find great live music from local bands and DJs and the Graduate Boat Bar will be serving up their signature cocktails al fresco. Perfect for a memorable get together with friends or an out-of-the-box date night. Playful and fun, we think the Graduate Hotel's Trophy Room is a perfect addition to the bar scene in Annapolis.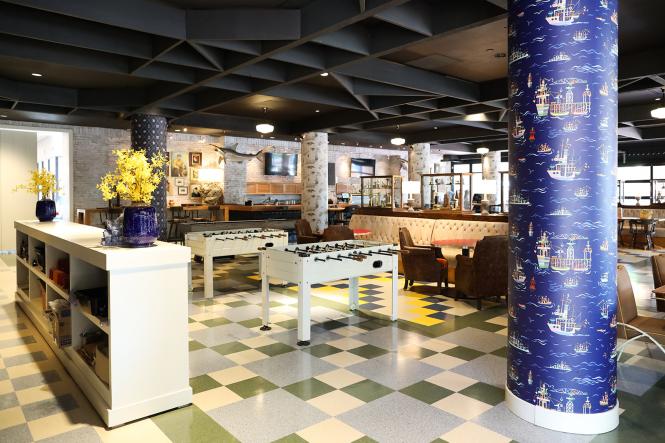 College nostalgia but with a Grown-up twist, the Trophy Room.