They say a picture is worth a thousand words, but I think murals are worth several times more. At least that's the case in Anne Arundel County, where murals are plentiful, yet each has its own meaning—often a pretty important one. In our county, murals tend to do one or more of the following: enhance the architecture of the building on which it's painted; extoll the virtues of living in a sea town; and document the history and culture of Annapolis.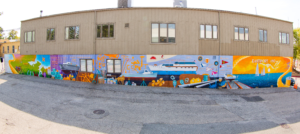 Courtesy of Cindy Fletcher Holden
Unlike many visual arts, the creating of a mural is a team effort. Maybe a mural is the symphony of the visual arts, requiring the cooperation of at least one artist and the owner of the wall that will receive the mural but frequently includes helpers from the local community whose skill is being able to paint between the lines.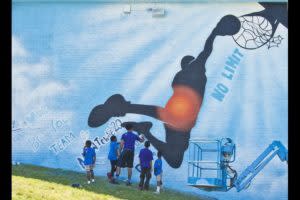 Courtesy of the Capital Gazette
There's no one starting point for the County's mural trail nor can a short article capture them all, so I'll highlight a few that represent different styles and artists. Here's a before and after shot of a mural that totally changes the character of the building that hosts it in the town of Pasadena, not far from BWI airport. The artist is Cindy Fletcher Holden, a prominent local muralist.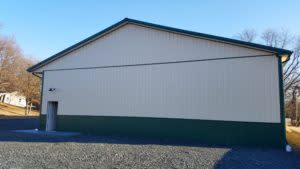 Courtesy of Cindy Fletcher Holden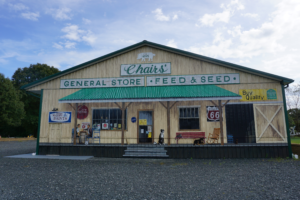 Courtesy of Cindy Fletcher Holden
Annapolis's black community, which has been vibrant during Annapolis's best and the worst of times, uses murals to document publicly Annapolis's culture and history. Annapolis's most recent mural, located at the far end of City Dock, illustrates our city's determination to recognize and remedy injustice. On the left is Douglas Day, who designed and built the mural wall structure. The artists are Comacell Brown Jr., Dee Ward, and Jeff Huntington.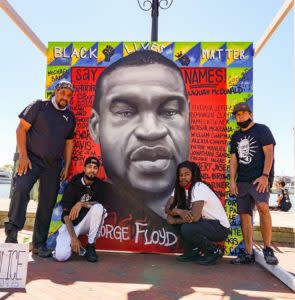 Courtesy of One Annapolis
Jeff, known as Jahru, who with his wife, Julia Gibb, founded the arts out reach program Future History Now, has many other murals throughout Annapolis. I just noticed this one on the wall of Ruby Salon at 3 Monticello Avenue.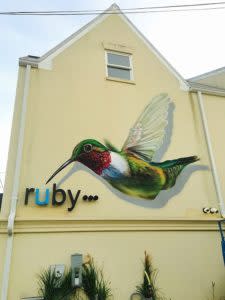 Courtesy of Jeff Huntington (Jahru)
Not far from Ruby Salon are many murals documenting the area's history, and particularly that of its old 4th District, which used to be Annapolis's Harlem—a vibrant black neighborhood full of shops, restaurants, and music until it was wiped out by what was known back then as "urban renewal." My favorite is on the outside of the Stanton community center at 92 W. Washington St.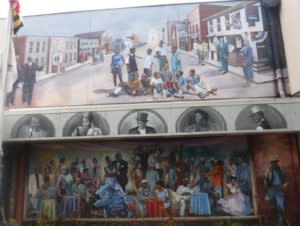 Courtesy of All About Annapolis
Back at City Dock, take a look at this mural of Annapolis city life on the Harbor House Building, created by artist Syd Mohr when he was 93.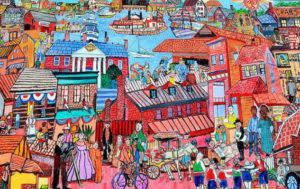 Courtesy of All About Annapolis
The Eastport section of Annapolis has whimsical murals focused particularly on sea life. Look for this one, which is next to a gas station about a block or so on the Eastport side of Spa Creek Bridge.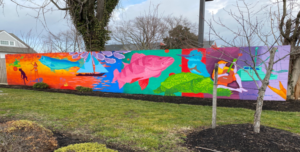 Courtesy of the author
You can't complete the mural trail unless you take a short drive to Annapolis's Design District in an industrial area bounded by West Street, Chinquapin Round Road, Legion Avenue, and Forest Drive.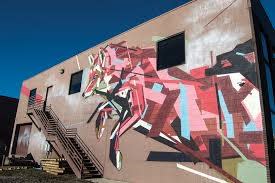 Courtesy of Urban Walls Brazil
Brazilian-born artist Roberta Pardo is the force behind this mural collection. Pardo, an Arundel County resident, created Urban Walls Brazil, an arts residency program that brings young international street artists to Annapolis.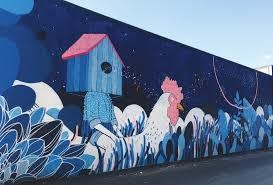 Courtesy of Urban Walls Brazil
Again, this is just a sample of the murals and the muralists that Anne Arundel County offers. Annapolis Discovered welcomes photos of your favorites when you hit the mural trail.