Ready, set, whet your appetites! Restaurant Week is returning to Annapolis! The event has been running for 17 years; this year's dates are February 25 - March 3, 2024. You can indulge in a two-course breakfast between $9.95 and $15.95, a two-course lunch between $12.95 and $19.95, or a three-course dinner between $29.95 and $39.95, and many meals can be purchased for carry-out.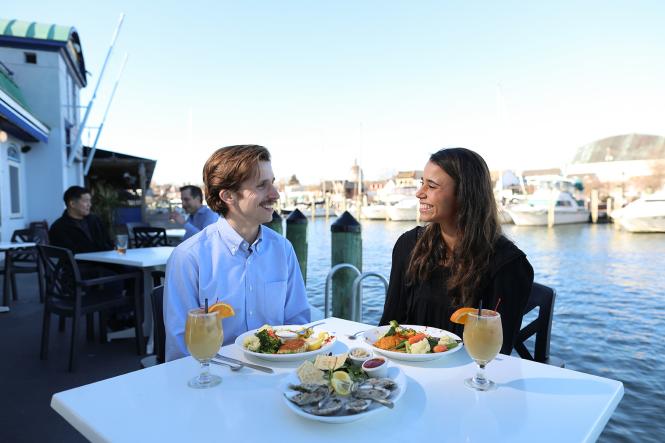 Start planning where you'll dine during this year's #AnnapolisRestaurantWeek2024

 

The program is as popular with restaurants as it is with diners. "We have always participated in Annapolis Restaurant Week," says Erin Dryden, owner of Luna Blu Ristorante Italiano on West Street. "It's a great time to start getting people out and about, with spring right around the corner. I love the excitement in locals and tourists as they visit old favorites and try new places."

 

The menu selection is key, as restaurateurs show off favorites and surprises. "Restaurant Week is a great opportunity for us to showcase to our neighbors who we are," says Danny Choung, executive chef at Blackwall Hitch. "We select menu items for Restaurant Week by picking items that represent us. Items must be tasty and affordable."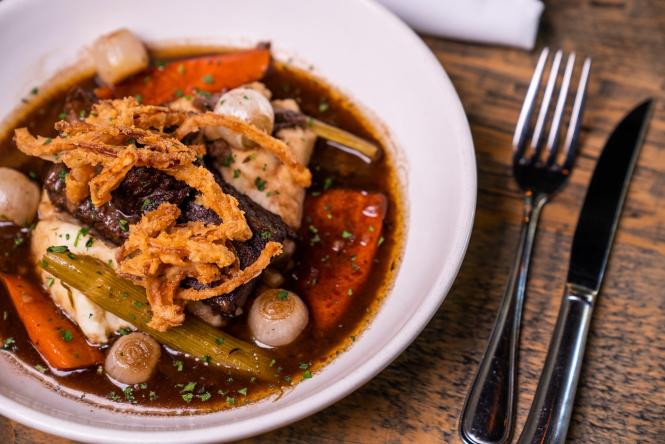 Check back for this year's menu from Blackwall Hitch.  Image courtesy of Blackwall Hitch.

 

At Luna Blu, Erin serves up customer favorites but also specials. "I always feature our Eggplant Rollatini, which is not on the daily menu. It is pan-fried eggplant rolled with ricotta, pesto, and spinach, topped with fresh mozzarella, baked, and served over angel hair with marinara." She also works to make her menu inclusive. "Honestly, I focus on options; I am very accommodating to all diets, and I want to make sure we have options for vegetarians, vegans, gluten-free, etc...  I want everyone to enjoy Restaurant Week and not feel limited."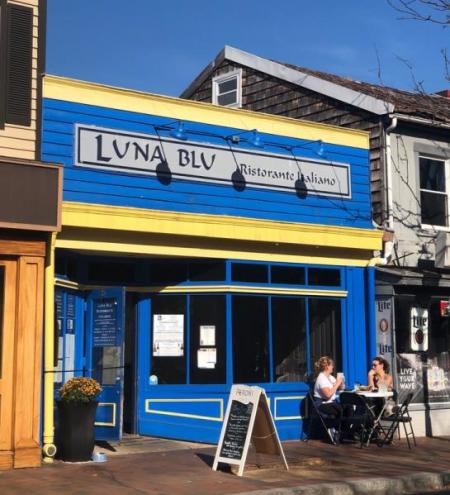 Luna Blu Ristorante Italiano offers vegan, gluten-free, and vegetarian options for restaurant week.  Image courtesy of Luna Blu.

 

For Jeffrey Jacobs, owner of Carrol's Creek Cafe, menu planning is about standing out and being different. "This is the one opportunity of the year when people visit a website and look through the menus. And they are going to compare." Their strategy is to offer higher price ingredients—there is always some version of surf and turf—even if that throws off their profit ratio for the week.

 

"When else do people look at your menu and someone else's in the same breath? I have always wanted mine to stand out, whatever the cost. If they don't come, it's an empty seat." You will always find some version of surf and turf and more creative items to appeal to foodies. "My theory is… I can get something high value at Carrol's Creek or go somewhere else and get a piece of chicken."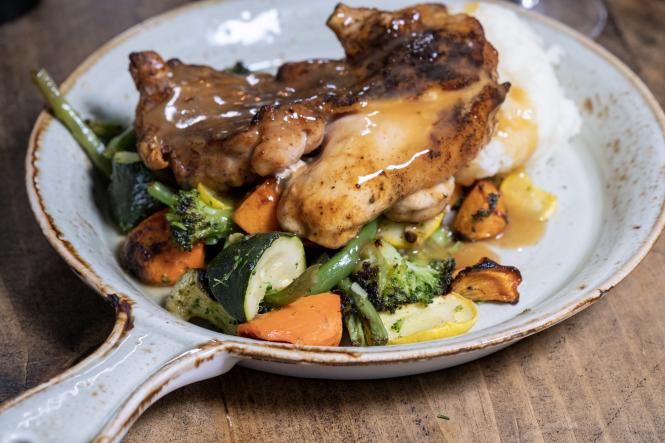 Red Brick Chicken from Carrol's Creek Cafe. Image courtesy of Carrol's Creek Cafe.

 

This article was updated on November 27, 2023.

 
Foodies of many different tastes are readying their palates for a week of deals and savory dishes.