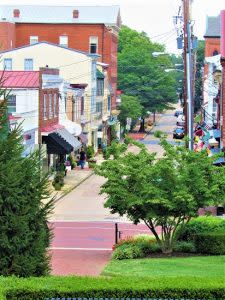 A view down Maryland Avenue in Annapolis, a perfect street to shop for home decor during your visit to Annapolis. Photo courtesy of Visit Annapolis.
Earlier this year when quarantine first began, I felt fairly content because I'd spent many years cultivating a home that I love. Fast forward six months of mostly staying home and now I find myself in a home that needs a bit of a refresh. When I moved into my Annapolis home from a small city apartment, I needed to decorate on a budget. That led to sourcing much of my decor and furniture locally. I would spend my weekends exploring local vintage and antique shops and always left inspired.
If you, like me, want a change of scenery (at home!), Annapolis & Anne Arundel County offers many wonderful places to shop for unique home goods. Here are a few to get your creative juices flowing!
The Vintage Loop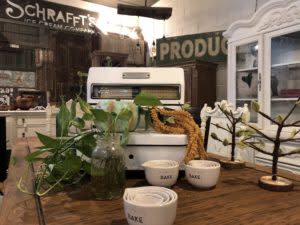 The Vintage Loop encompasses Southern Anne Arundel County and provides a map of all the amazing shops in the area. Photo courtesy of the author.
The Vintage Loop in Southern Anne Arundel County is a collection of local shops within easy driving distance of one another. They each sell carefully sourced, repurposed and redesigned salvage, vintage and antique furniture and goods. If I had to choose an unofficial headquarters of The Vintage Loop it'd be Gypsy Faire. Gypsy Faire's once a month marketplace show set a precedent in our area for eclectic home markets designed to both inspire as well as send you home with something newly yours. Each month features brand new inventory and the area shops work together to coordinate hours so your scenic drive South is guaranteed to warrant other stops.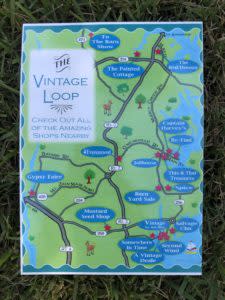 A map of the Vintage Loop in Southern Anne Arundel County. Photo courtesy of the author.
If you're shopping leaves you with a piece of furniture begging for a coat of paint, visit The Red Dresser in Edgewater. The store is an official Annie Sloan stockist where you can buy their iconic Chalk Paint®, perfect for DIY furniture refreshes. 
Local by Design is one of those special places where your purchase supports a network of local artists. Shop from over 100 creative businesses in three locations that sell art, jewelry, home decor, furniture, gifts, accessories and more. Local by Design is also a great place for gift shopping. With so much variety, you're bound to find something for everyone here.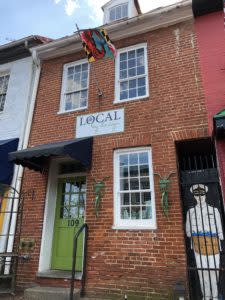 Local by Design offers artisan and hand crafted goods sure to make your home come alive during quarantine. Photo courtesy of the author.
Maine Cottage specializes in a colorful coastal style of furniture, fabrics, artwork and decor. While they do not have a brick and mortar location, they do offer design and color consultations to take the worry out of your home refresh. They are a local business with a national reach.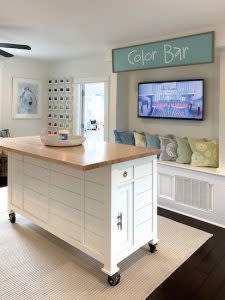 Maine Cottage offers home design with a pop of coastal color! Image courtesy of Maine Cottage.
Revival & West Annapolis
Revival Home & Gifts is a beautiful new store in West Annapolis specializing in home decor and a gifting boutique. Although Covid delayed their spring opening, Revival has proven worth the wait. The store carries a carefully curated selection of ceramics, textiles, table scape items and even clothing for children and adults. It's one of those stores where you want one of everything. In addition to covetable home decor, Revival offers periodic art showings on their front lawn. These shows aim to support local artisans while maintaining socially distant Covid protocols, of course.
Pop into West Annapolis' other spots including antique stores, retail boutiques, coffee, juice and foodie 'hot spots' for a well rounded West Annapolis visit.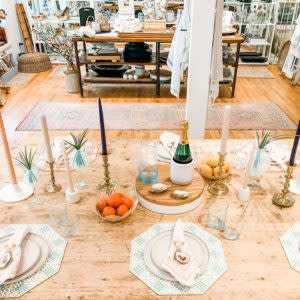 Revival is one of the newest shops to arrive in West Annapolis. Photo courtesy of Revival.