Everybody loves a parade! With the weather warming up bit by bit, and the pandemic waning, there's no better reason to gather for a fun yet meaningful event than the Annapolis MLK Parade & African Diaspora Festival scheduled for noon on April 2nd.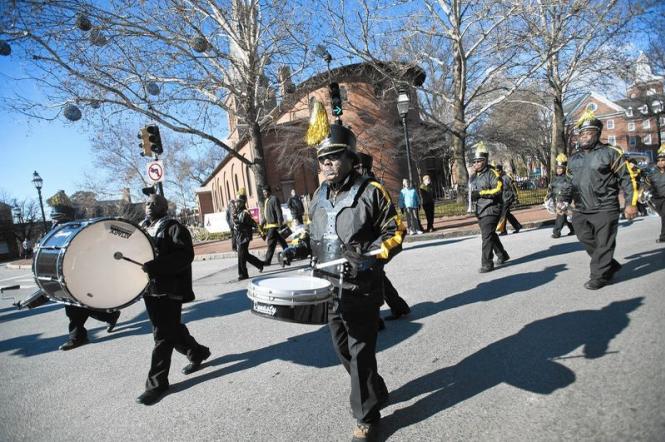 The MLK Parade and African Diaspora Festival returns April 2nd. Image courtesy of Annapolis Discovered.

 
Who?
The festive occasion, co-sponsored by The City of Annapolis and Annapolis Drum and Bugle Corps. has a purpose: to commemorate the life, work and legacy of Rev. Dr. Martin Luther King Jr. thru inspiration, education and collaboration with a spirit of unity.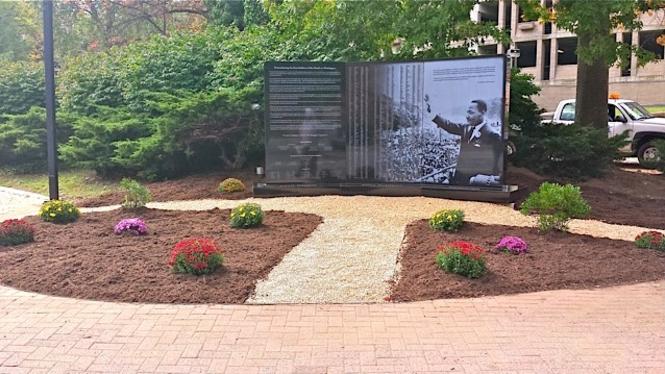 Just off Calvert Street you'll find the MLK Foot Soldiers Memorial. Image courtesy of Annapolis Discovered.

 

 
What?
The parade will feature the Drum and Bugle Corps, along with groups from area high schools, fraternities and sororities, and dozens of other organizations. It goes without saying that all participants show respect and honor Dr. King along the parade route and celebrate his vision of non-violence.
The event is the brain child of Pat Montague, founder of the Annapolis Drum and Bugle Corps. For years Montague said she wanted to take the corps to King parades elsewhere, but the plan never materialized.
After realizing that Annapolis had never held a parade of its own to honor King, she decided to create one in 2015.
This year's entertainment includes: Clones of Funk, Expressions Dance Team and Annapolis' own Tao, formerly of the Baltimore group Dru Hill.
Where?
Parade participants will make their way down West Street, around Church Circle and down Main Street to the Susan B. Campbell Park along City Dock where the free diaspora festival will be in full force with art, food, live performances of music and storytelling to highlight significant contributions to American history and culture and various vendors. This event is family-friendly and runs until 6pm.