We are beginning to see the light at the end of the tunnel!  Gathering for special events is within our sightline and, Covid-19 or not, an outdoor venue offers a lovely and unique experience.  We are lucky enough to have several outdoor venues in our amazing Annapolis area so let's explore a few of those options. Any of these outdoor venues will be sure to make your gathering, wedding or event all the more special!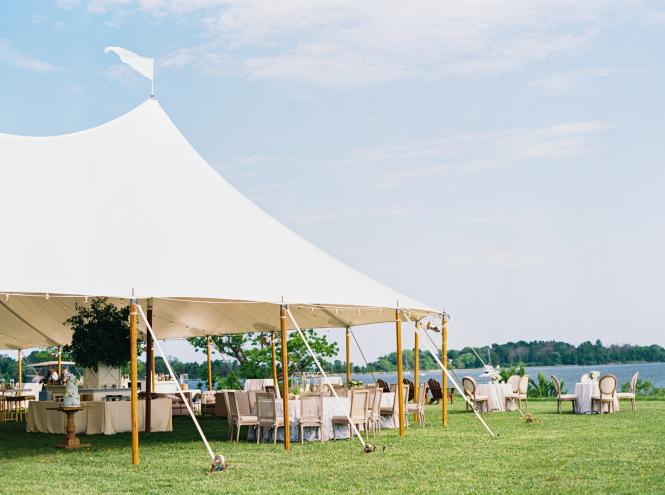 A tent from Sugar Plum Tent Co. sets the stage for a beautiful Whitehall Manor wedding. For vendor details click here. Image courtesy of Parry Vaile Photography.

 

 

What could be more perfect for hosting an event in the Annapolis area than a historical waterfront estate along the Chesapeake Bay? Whitehall Manor can check all of those boxes for you with its stunning and unique historical property. Whitehall Manor offers a mile and a half of shoreline, tucked neatly between Meredith Creek, Whitehall Creek, and Whitehall Bay. Accessible by boat and car, about 15 minutes from downtown Annapolis, Whitehall Manor offers 135 acres of beautiful grounds to utilize, with a picturesque historic home as a back drop, making the outdoor venue of Whitehall Manor ideal for entertaining.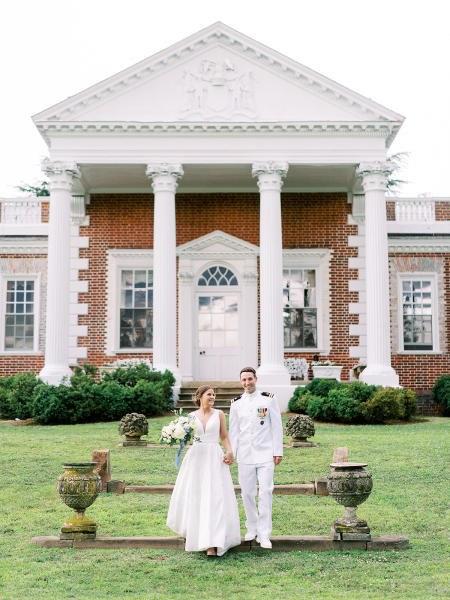 Weddings are a specialty at Whitehall, although any event would be truly breathtaking at this waterfront venue.  Image courtesy of Rachel May Photography

 

It is perfect for weddings and/or receptions, as well as corporate events, or any other special event that warrants an elegant celebration. Whitehall Manor was the first National Historic Landmark designated in Maryland. Horatio Sharpe, the last Provincial governor of Maryland before the Revolution, built the house in 1764 with the intention of entertaining within it but, with the war looming, he left for England shortly after its completion. In 1946, Charles Scarlett purchased the home and lovingly returned Whitehall Manor to its historical roots. Now, over two hundred and fifty years after this gorgeous home's evolution on the Whitehall shore, it is time to return it to its original intent and entertain on the grounds of Whitehall Manor!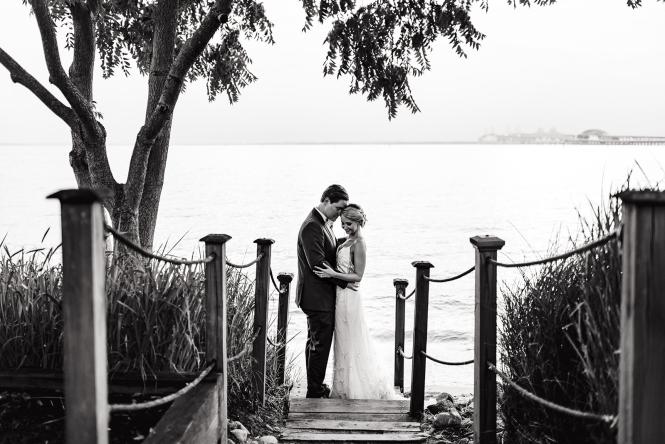 Views of the bridge and the Bay with lush, manicured grounds can be found at Chesapeake Bay Beach Club. Image courtesy of Suzanne Jakes.

 

 

Just over the Chesapeake Bay Bridge on Kent Island you will find the fabulous Chesapeake Bay Beach Club. With sprawling views of the Chesapeake Bay, any event held at this outstanding venue will truly be a show-stopper. Chesapeake Bay Beach Club has a number of spaces within the property to hold your special event. It provides the perfect outdoor venue while allowing the beauty of the scenery of both the Bay and the site itself to contribute to the overall beauty of the event at hand.  If indoors, much of their space has large sliding or retractable window and doors, allowing a bit of an outside/inside feel to it all.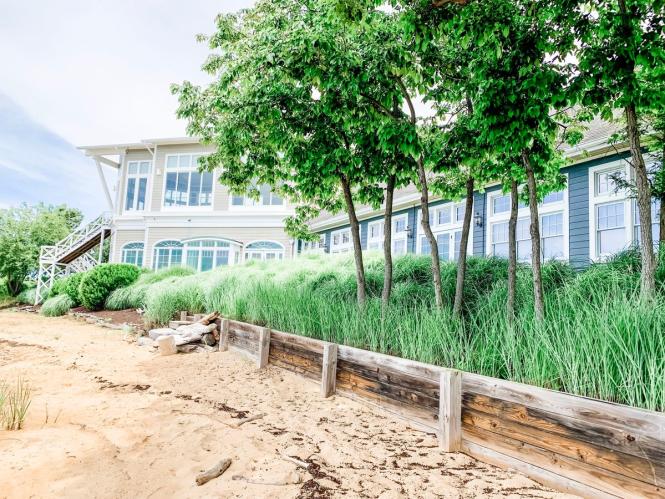 The Chesapeake Bay Beach Club sits directly on the Chesapeake Bay with stunning views from every corner of the property. Image courtesy of the Chesapeake Bay Beach Club.

 

In addition, Chesapeake Bay Beach Club has a luxury boutique hotel, spa services, and a delicious farm-to-table restaurant all on-site. It is a breathtaking retreat that could make your wedding, corporate event, or social celebration beyond special. Their team will help you every step of the way in customizing and planning your event. With the soft sound of waves lapping against the beach, beautiful sunsets on the horizon, lush grounds and architecture, any event at the Chesapeake Bay Beach Club is sure to stand out for years to come.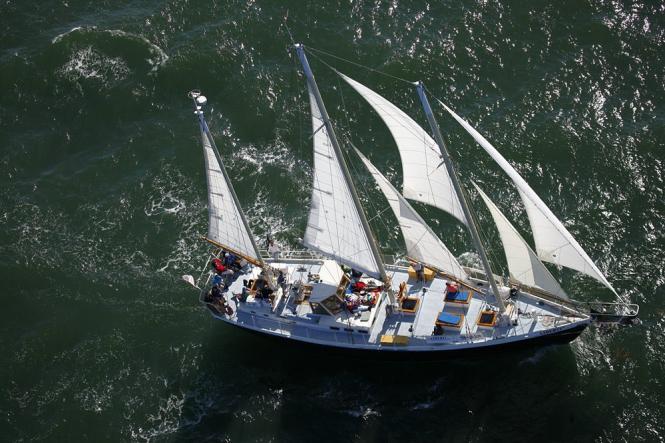 Sail off into the sunset for your next event on the Liberté Schooner! Image courtesy of the Liberté Schooner.

 

 

You really can't find more of an authentic Annapolis experience than holding your event aboard a boat. The Liberté Schooner is the quintessential Annapolis outdoor venue. A gorgeous 74" schooner, it is available for private sailing charters for up to 49 people. It is Coast Guard certified, offers a full bar, music, catering available upon request, and a bit of history!  The boat is described as "custom built for sailing, comfort, and fun."  What else could you ask for?  The stunning schooner is based on Spa Creek, alongside the Chart House in Eastport, and in the summer months she heads up to Cape Cod. The possibilities for events are only limited by your imagination. The staff of Liberté will help you every step of the way.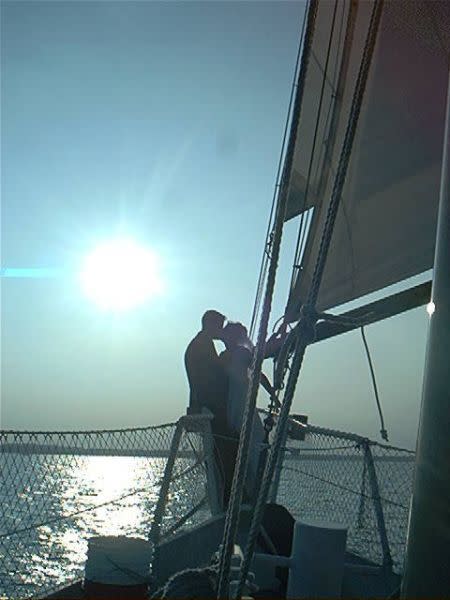 Everything is better on the water, including parties and weddings! Image courtesy of the Liberté Schooner.

 

Those in the sailing scene know sailors are always up for a good party and the staff of the Liberté will not disappoint. They can help you envision any grand event, from a 1920's theme, a reggae beach theme, or the ever-popular pirate theme, whatever you dream up, they can make it happen. Bachelor, bachelorette, and cigar parties are all events that often find their home upon Liberté. Corporate events and family events could be all about celebrating, or relaxing, or they could incorporate team building with an active adventure in assisting hoisting the sails and sailing the schooner on the bay.  And, of course, weddings and receptions must be mentioned. The Liberté Schooner is the perfect romantic setting for either or both!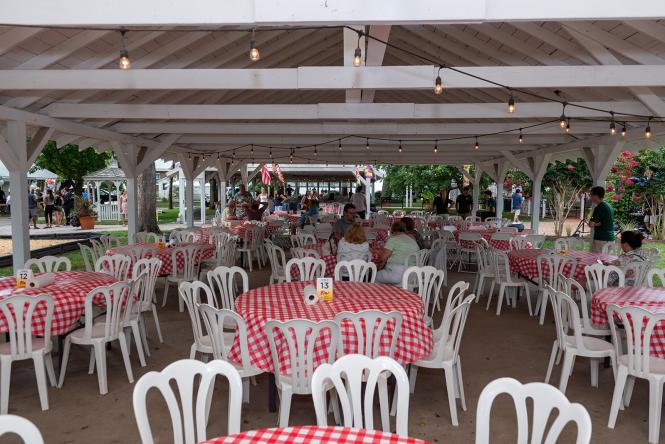 Kurtz's Beach is in northern Anne Arundel County with bay views and waterside pavilions to make any family event special! Image courtesy of Kurtz's Beach.

 

 

All of the outdoor venues featured thus far provide views of the beautiful water that surrounds us here in Anne Arundel County. Kurtz's Beach is no exception, with expansive views of the Chesapeake Bay, nestled in north county on the shores of Pasadena, MD. Back before the Bay Bridge was built, the only way to get across the Chesapeake was by boat or ferry so Maryland beaches on the Western shore were the prime choice in the hot summer months to cool down and have some fun. Kurtz's Beach was one of ten privately owned bathing beaches serving the public to fit that need. Kurtz's Beach has gone through many transitions since those days but one constant remains, that of providing a great venue to have some fun.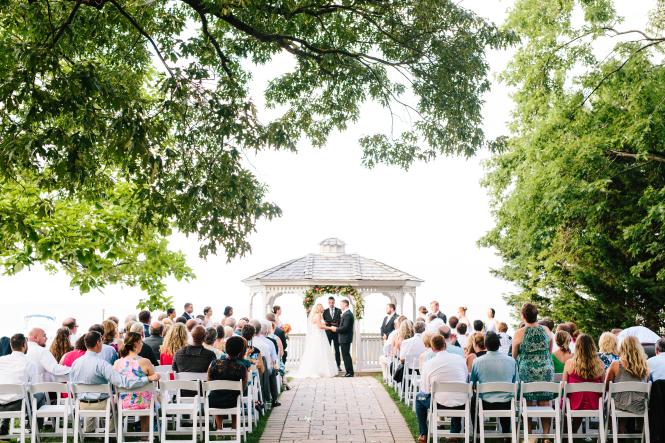 Weddings are popular at Kurtz's Beach because of the outdoor venues and their dressing cottages available on-site for the wedding party. Image courtesy of Kurtz's Beach.

 

Kurtz's Beach offers both indoor and outdoor venues and can provide the ideal setting for any event you may have up your sleeve. They host both private and public events, including weddings, picnics, crab feasts, and family reunions. This premier property recently underwent a renovation.  They offer an array of settings including three covered and spacious pavilions on a shared picnic ground, their beautiful Bay Room Ballroom with a patio and gazebo, and the Rivers Chase room with rustic charm.  If you are having your wedding at Kurtz's Beach, in addition to the venues for the main event, they have dressing cottages for the wedding party, an intimate courtyard with a fire pit, and, again, did I mention the views of the Chesapeake Bay?! They offer full wedding packages with catering to ensure your every need is taken care of by very caring staff, many from the original Kurtz family.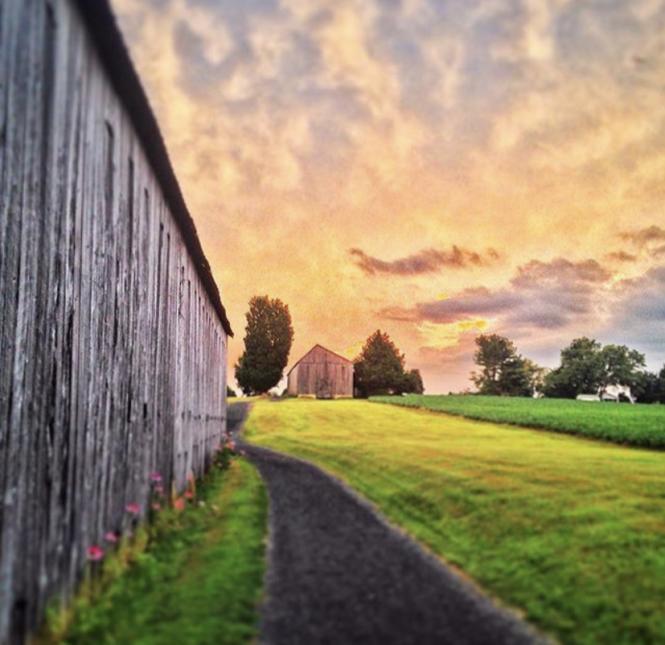 Harwood Hills Farm is as scenic as they come. Perfect for parties, rehearsal dinners and more! Image courtesy of Harwood Hills Farm.

 

 

We wouldn't do the world of outdoor venues justice if we were not to include the old tobacco farm of Harwood Hills. Dating back prior to the American Revolution, this farm offers another venue with a bit of history. At Harwood Hills Farm, you can witness history in the making at your own special event amongst this natural and rustic setting. Just head south from Annapolis and soon you will find the charming rolling hills of Harwood Hills Farm.  They have the capabilities to accommodate both large and small weddings with a variety of packages offered from "Elopement and Tiny Wedding" to the "Standard Wedding" package.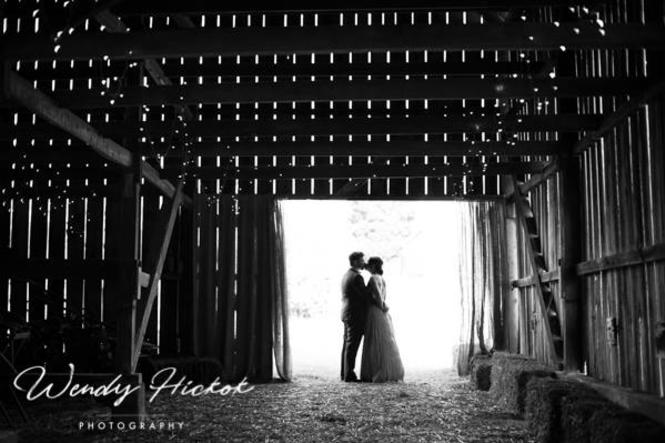 A wedding couple kisses in the barn at Harwood Hills Farm. Image courtesy of Wendy Hickok.  

The barns on the property are lovely, classic open areas that can accommodate up to 50 people. There is also a stable barn set up as a bride's dressing room with vintage flair. The barns have minimal power, plumbing, and capacity so, just keep in mind, you may need to accommodate for those needs depending on the size of your event.  Harwood Hills Farm is family owned and they love seeing families come together on their special property.

 
Get Outdoors and Celebrate!
Whatever the occasion, there are many options to fit your needs when exploring outdoor venues in Anne Arundel County. The right outdoor setting ensures that each event is unique. Outdoor gatherings are certainly going to be the trend in the months ahead so if you have something special coming up, put these fantastic venues on your list!