Attention fans of DIY projects! AR Workshop Annapolis is celebrating its move to a brand new location - 15 Lee Airpark Drive, Edgewater - with a Grand Opening party slated for Thursday, May 23 from 5-8pm. If you are not familiar with this fun and creative company, this is the perfect time to learn about the beautiful, colorful, and useful projects you can build and decorate like a professional.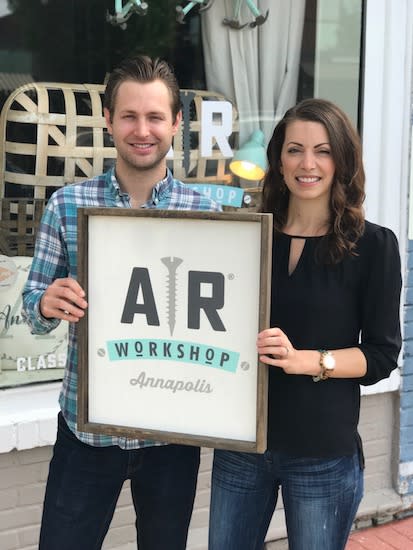 Image courtesy of author
Everyone is invited to stop by this exciting opening event for the opportunity to participate in a 'mini make and take' project. There will be giveaways as well as light food and drinks. Everything is complimentary! Come in and meet owners, Brittany and Ted Meade.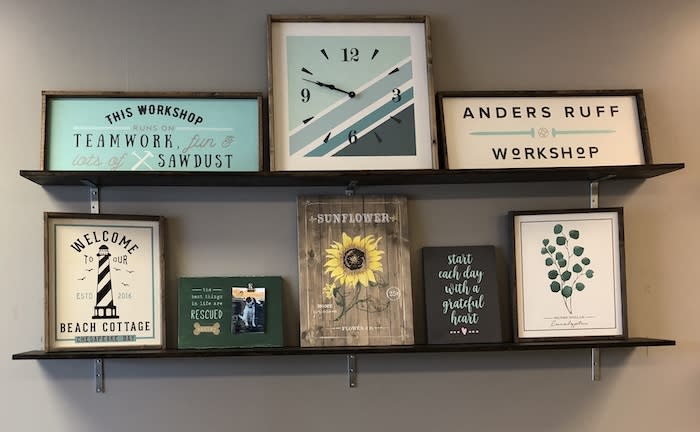 Image courtesy of author
Projects include home decors such as custom wood signs, wooden frames, square clocks, canvas pillows, and lots more, all designed by you to reflect your interests and personality. The Chunky Knit Blanket project is very popular. No special skills or training is needed to come away with a beautiful knit 40" X 50" blanket in your choice of a solid color, color block, or stripes.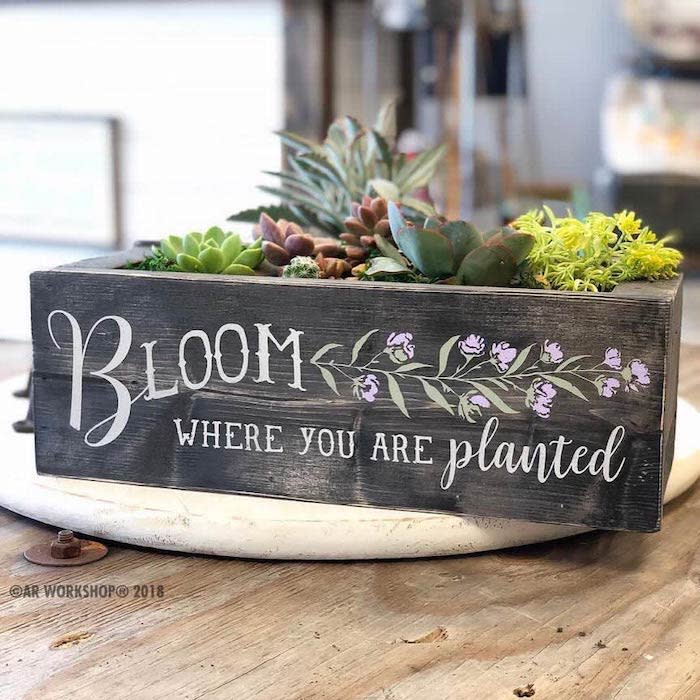 Image courtesy of author
Another specialty project is the wooden centerpiece box with succulents. Participants will build and decorate the box and learn how to care for the plants which are included. It's so nice to display this DIY project in your home or give it as a gift.
New collections are always blooming at AR Workshop. For spring/summer, there are nautical, beach, and seaside themes. Nursery designs for baby, botanical, golf, and animal topics are available.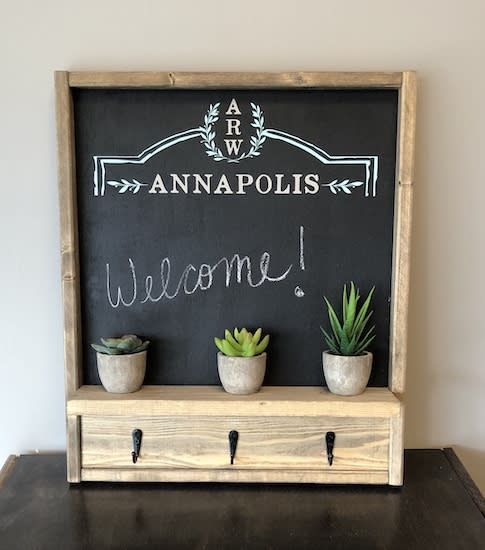 Image courtesy of author
AR Workshop is a fun activity for birthday parties, team building, fundraisers, bridal showers, reunions or any type of gathering. Once you reserve your private workshop date and time, you will receive a customized link to send out to guests with instructions on registration. You can also sign up for an event by yourself or with a friend. All workshops are listed on the webpage calendar and are completed with assistance in the store in 2-3 hours.
AR Workshop is a great time for children (8 years and older) as well as adults. In June and July, the Workshop will be offering kids camps for 2-hour sessions. Watch the webpage for details.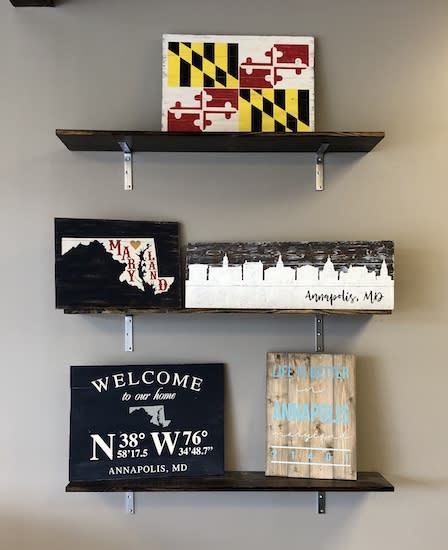 Image courtesy of author
The retail section of the store is a great resource for special gifts. Unique items include jewelry, candles, and pre-made signs. There is also a blanket ladder to display the chunky blanket that you make.
The average price for an adult project is $65.50 and $40 for a youth project. Gift cards are available. The entire space can be booked for a special event.
For more information visit: www.arworkshop.com/Annapolis