It's so great to be out and about! Spring has been brilliant and as we ease into summer, the area is serving up the best it has to offer on every level. Art is abundant in Anne Arundel County, and the quality rivals that which you would find in major cities.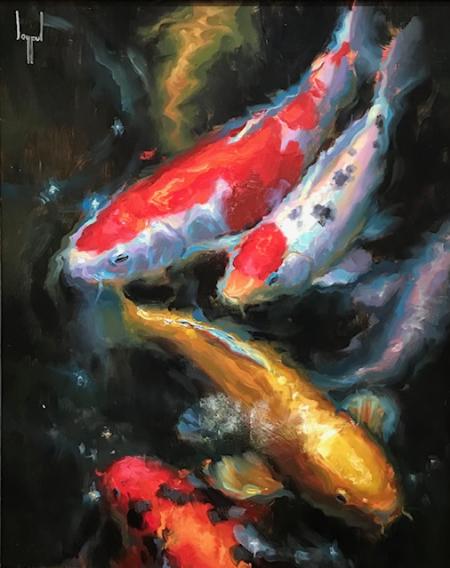 Alfred Navarro's, Don't Let Go, oil painting available at Annapolis Marine Art Gallery.

 

While there is a wide array of exhibits, there is a theme that runs through it all: vibrancy and movement. From outdoor installations to exhibits on display at BWI airport that are now actually able to be seen by travelers, to art painted during an energetic week of plein air painting, there is no gap unfilled. Dynamic color and textural art combines with the reintroduction of art receptions to make it an exciting time to enjoy art.

 

Here are some highlights. Some exhibits are also available to view online. In those cases, click the title of the exhibit to view it.

 

"Hoof, Paw and Claw" at BWI Airport between Concourse C&D is up through mid-July. Presented by the Arts Council of Anne Arundel County, this exhibit is a wildly varied display of media, content and styles. I love the contrast of the natural world against the backdrop of modern travel that is heavy with technology, engines and high-tech equipment. What a great way to add a bit of surprise to your journey.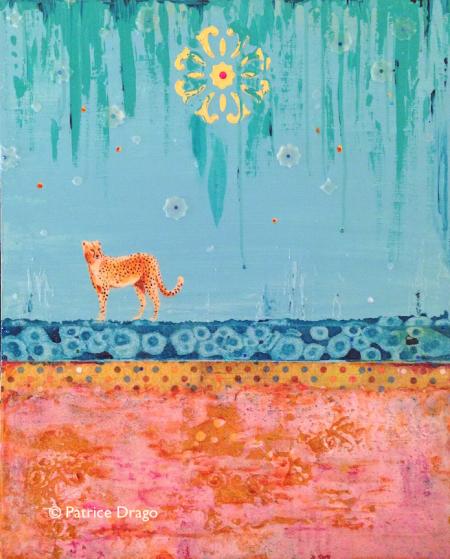 This Precious World, by artist Patrice Drago. On display at BWI's Hoof, Paw and Claw exhibit.

 

The amazing art that was created in June during MFA's "Paint Annapolis", the area's premiere painting event, is on display through June 26 at 4 Church Circle, the location of their pop-up gallery to host the professional paintings of these international professional artists, including the award-winning works. MFA's Circle Gallery also presents 'Eye of the Beholder", which is a unique and exceptional display of works made from found objects. A virtual reception will be hosted via Zoom at 4 p.m. June 27.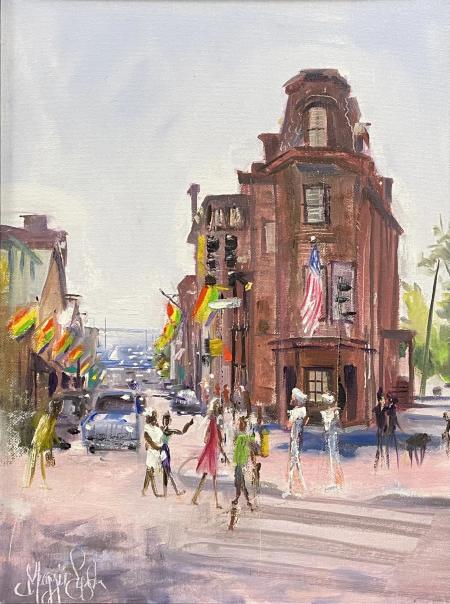 Maggii Sarfaty's painting, Rainbows on Main took 1st place at this year's Paint Annapolis plein air event. Hosted by the Maryland Federation of Art.

 

Jo Fleming Contemporary Art's early summer show focuses on water landscapes with "On the Water". Mick Williams's watercolors represent summer life in Annapolis. Oil paintings by Geo McElroy sparkle with the motion and ripples of the eastern shore tides, while Murray Taylor's large oil paintings present meditative skies. Martin Ali shares boats in oil and photographic water reflections. On display through July 30, meet the artists at an opening reception from 2 to 5 p.m. June 18.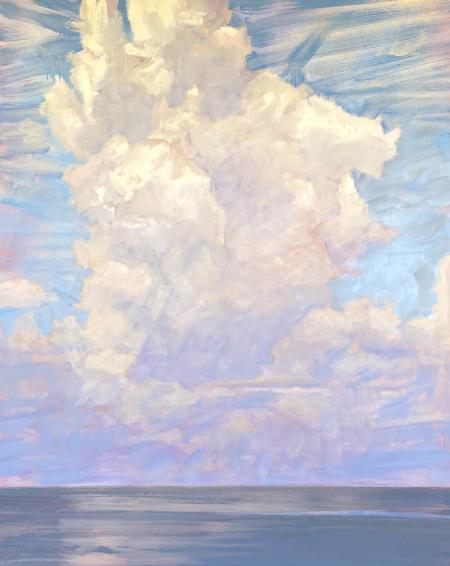 Murray Taylor, Apophatic, available at Jo Fleming Contemporary Art on Maryland Avenue.

 

McBride Gallery's "Spring Inspirations…A Feast for the Eyes" features five painters, two sculptors and a graphite draftsman. On display are all new works and series, including bronze sculptures by Stewart and Stephen Wegner, "Crabby Old Men" series of paintings by Sherrill Cooper, new florals, mysterious forests and action sailing by Ukraine artist Vova Piven, gouache and oil landscapes and interiors by Sam Robinson, "dog fetching" series by Christopher Best, and a variety of works by painter David Lawton and Maryland graphite artist Terry Miller. The show runs through July 18.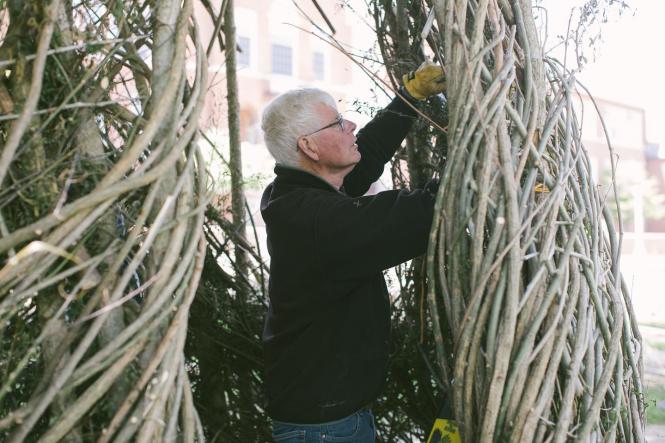 Patrick Dougherty creates his installation at Maryland Hall for the Creative Arts. Image courtesy of Drawn to the Image.

 

Visit Maryland Hall to experience the new interactive environmental sculpture installed last month by internationally renowned artist Patrick Dougherty. Created around the magnificent, giant oak tree near the Nature Sacred meditative labyrinth, this sculpture will provide visiting pleasure for several years. Over 150 volunteers assisted Dougherty during a three-week community project to install this Stickwork sculpture. It is made of Sycamore, Sweetgum and Willow saplings harvested from the Eastern Shore of Maryland. While on the campus, stop by the new Annapolis Free Little Art Gallery installed outside the North entrance. The hand constructed gallery is a place to take, gift, and enjoy tiny pieces of art.

 

Come on out and bask in summer and art!