As I sit at my computer to write, the soothing voice and brush tapping of Bob Ross– a frequent visitor in my house– fills my living room with calm. This man has enchanted me since I was three years old watching PBS, long before considering myself an artist, with his worlds of happy trees, majestic mountains, and log cabins. To me, there seems to be nothing more magical than the act of creating, and nothing more exciting than the practice of learning. Lucky for Annapolis, there is Maryland Hall.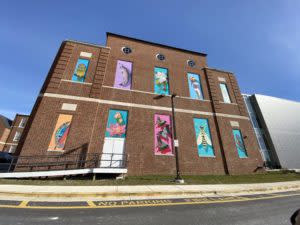 Photo courtesy of the author
Celebrating its 40th year of arts education across visual and performing arts, Maryland Hall is the anchor for the Arts District and a destination for anyone interested in learning a new skill. Their legacy is that of passing on the traditions of a multitude of crafts, with over 500 teaching artists in their history. Making art through painting, sculpting, or performance art is a subjective practice, and each artist teacher shares the nuances of their techniques. Its fun to think you could take painting classes multiple times and never have the same experience twice!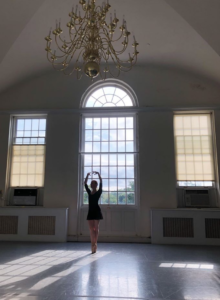 Photo courtesy of Maryland Hall
It can feel very safe and comfortable to rely only on the talents we've established, but trying something new expands your mind in ways that will improve your mental dexterity. Many art forms stimulate both the left and right hemispheres of the brain, like drawing or learning an instrument. The beauty of an environment like Maryland Hall is you're surrounded by "Renaissance people" who are all in different stages of their educational journeys. A chat over coffee in the cafe or a stroll around the gallery with fellow classmates can provide an insight that will clear an obstacle for you in the studio.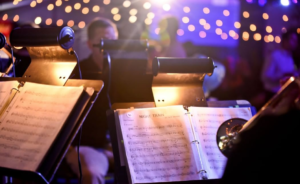 Photo courtesy of Maryland Hall
The mere crossing of a thresholding into the art studio or practice room will inspire you to focus on your medium of choice. The act of setting up a music stand or paint palette, or settling into a potters wheel amongst other students will help your mind get in a zone of concentration. The building itself is buzzing with energy, with hallways filled with sounds of music and framed pieces of collage, photographs, oil, watercolor, pastel and more hanging on the walls.
Photo courtesy of Maryland Hall
Maryland Hall's catalog is a rich offering of classes set up as winter/spring, summer, and fall semesters. Over the course of a few weeks you'll know something you didn't know before. If you're only in town for a few days, there is now an offering of one or two-day workshops for a variety of classes, including watercolor, digital drawing, plein air, pottery, guitar, drone photography, yoga and more! Take a few classes and let one new skill influence another. Perhaps you could paint a watercolor still-life that includes a piece you made in the ceramics studio?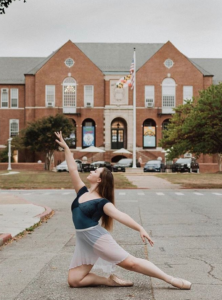 Photo courtesy of Maryland Hall
In a technological world with so many intangibles, an art class will make you proud of creating something that wasn't there before. Share the experience of getting inspired with a community of artists at Maryland Hall.
Maryland Hall 801 Chase Street Annapolis, MD 21401