Annapolis is as much of a go-to place in winter as it is in the warmer seasons. Year-round residents especially love Annapolis in winter because parking is plentiful, lots of different types of birds migrate to the bay, and it's easy to get a table at a favorite restaurant. This year, opportunities to eat outside in winter have grown immensely with the acquisition of space heaters.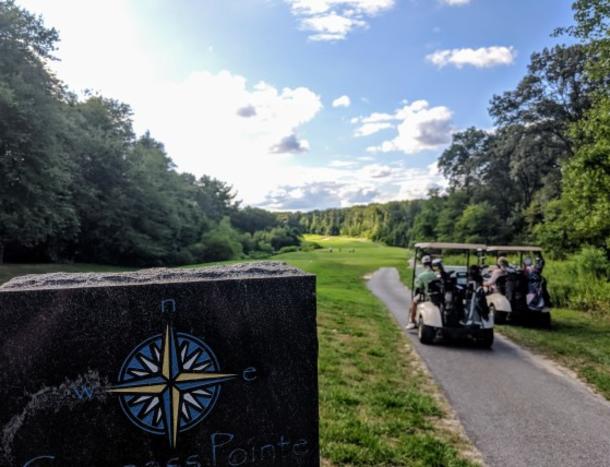 Play the greens in winter too.  Photo courtesy of Compass Pointe Golf Courses.    

 

The outdoor activities available at a wide array of Anne Arundel County public parks and recreational areas are less well-known than Annapolis historic sites, but they are equally compelling as winter attractions.  For example, if golf is your game or you want to learn to play, go to Compass Pointe Golf Courses. It has two 18-hole championship courses spread over 800 acres and a comprehensive practice facility. Reserve and pay for tee times online at Compass Pointe. If you prefer horseback riding, try Andover Equestrian Center in Linthicum Heights or Andy Smith Equestrian Center in Annapolis. Both are operated by Morningside Stables, LLC. For more information, check out their website here.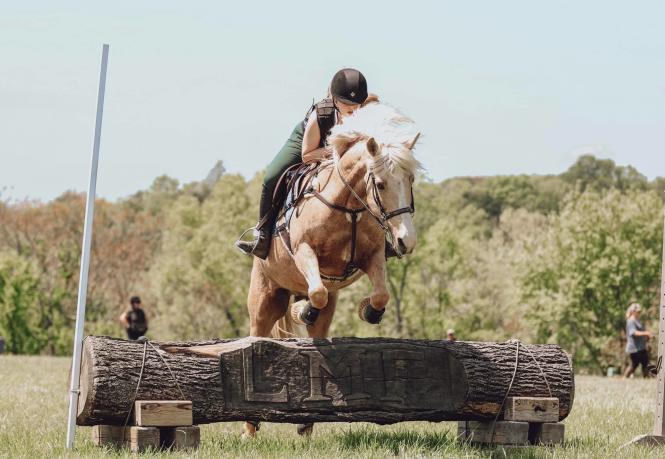 Learn to ride! Photo courtesy of Morningside Stables, LLC

 
Hiking, Biking, Skating, and Boating
Just a couple of miles from the heart of Annapolis is Quiet Waters Park, where the South River meets the Bay. Park activities range from sedentary, like sitting on a bench looking at the water and wildlife, to brisk workouts, such as hiking or biking through the woods and getting out on the water by renting a kayak, canoe, or stand-up paddleboard. You can also have a socially distant picnic at one of the park's nine reservable pavilions.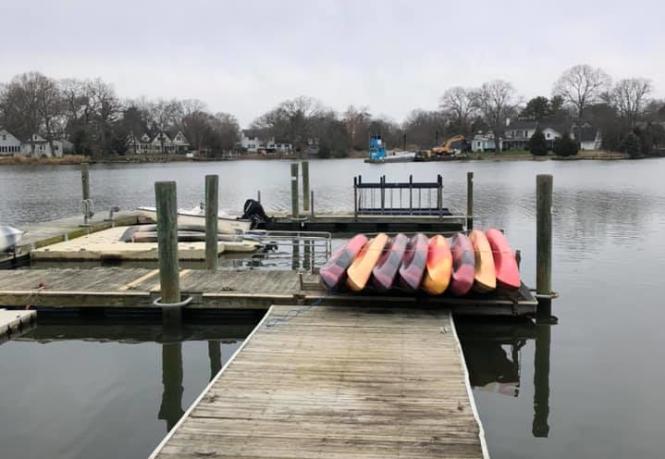 Floating on Quiet Waters, photo courtesy of Quiet Waters Park.

 

The Quiet Waters ice rink is closed this winter due to Covid-19 but keep it in mind for next winter. Even better if you don't want to wait, the Glen Burnie Outdoor Ice Rink is open at reduced capacity. Patrons must wear a mask over mouth and nose at all times. Reserve and pay for tickets here.  (no cash or walk ups).

 
Ice skating in Glen Burnie, photo courtesy of Glen Burnie Ice Rink.

 
Follow the Railway!
The scenic, paved, 13-mile Baltimore & Annapolis Trail is full of history and astronomy lessons. The trail follows the route of the Annapolis and Baltimore Short Line, which started providing freight and passenger service in 1880. The 112-acre linear park winds through neighborhoods, and wooded areas. The trail features landscaped pocket parks with picnic tables.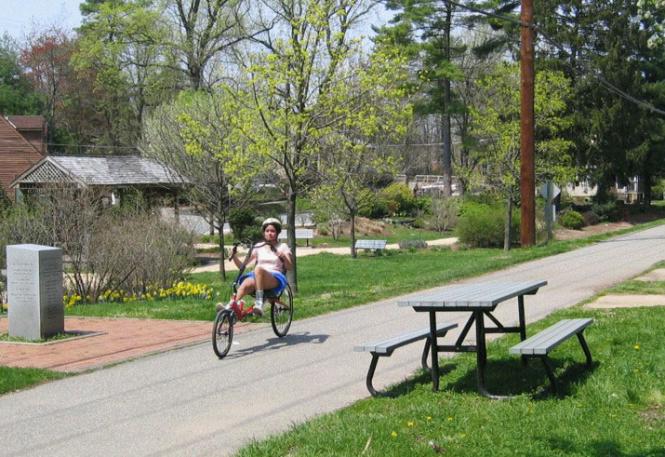 On the B&A Trail, photo courtesy of Anne Arundel County Recreation and Parks.

 

Historical markers from A-to-Z line the trail. The A marker, at mile 0.1, is the Winchester Station House near the Annapolis start of the trail. At mile 13.3 the Z marker identifies the Sawmill Branch, the area's source of water and power in the early 18th century. Pick up a flyer at the Ranger Station to get the most out of the markers. The trail's Planet Walk, a linear museum sponsored by NASA with displays for the sun and each planet, is near Harundale Mall.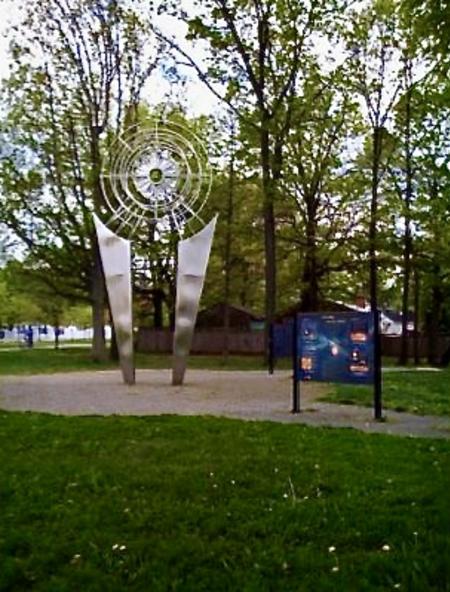 A stop on The Planet Walk, Photo courtesy of Friends of AACo Trails.

 
Scenery and Wildlife in Abundance
Greenbury Point is a conservation area open to the public for hiking and nature observation.   Located on a 231-acre peninsula at the mouth of the Severn River and managed by the US Navy, the area is one of the best in the county for year-round wildlife watching. It also offers excellent views of the Chesapeake Bay and contains one of the largest scrub-shrub habitats in the county. Other habitats include wooded coves, shallow wetland ponds, and forests.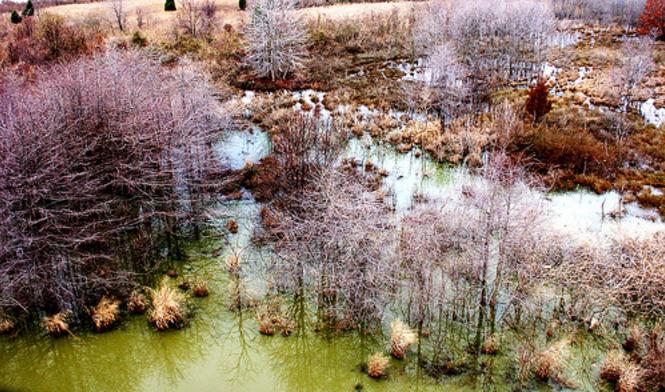 Back to nature at Greenbury Point, photo courtesy of Broadneck.info.  

These are just a few of the outdoor opportunities that Annapolis offers.  Check out the county's recreation and parks website for more information.