My husband knows he can always brighten my birthday, our anniversary, or Valentine's Day with a beautiful ring. Rings with colored stones and crystals are my essential accessories 365 days a year. This year's jewelry trends are right up my alley as well: bold color overloads and beautiful statement pieces.
Of course, high-quality jewelry that provides a lifetime of elegance, sophistication, and all the feels, never goes out of style. If you are looking for a timeless engagement piece, a statement piece, or something custom, one of Annapolis' most faithful jewelers has the latest trends and highest quality rings waiting to adorn your fingers or the fingers of someone you love.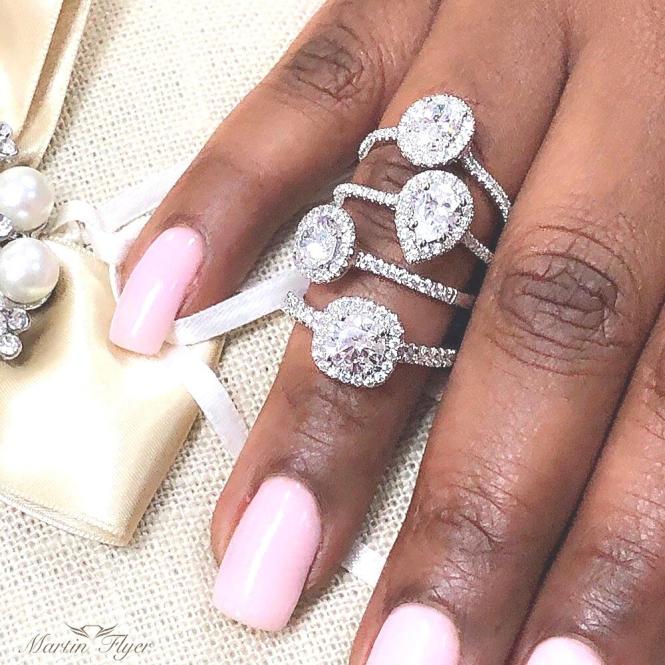 So many classic engagement and anniversary rings are available at Smyth Jewelers. These rings are part of the Martin Flyer Collection at Smyth Jewelers.

 

 

Good relationships are important, and Cezanne Jewelers knows that a good relationship begins with genuine authenticity. You are searching for a ring to represent your favorite person's personality and how you feel about him or her. Why not find the perfect stone, color, and cut to say "I love you" at Cezanne Jewelers?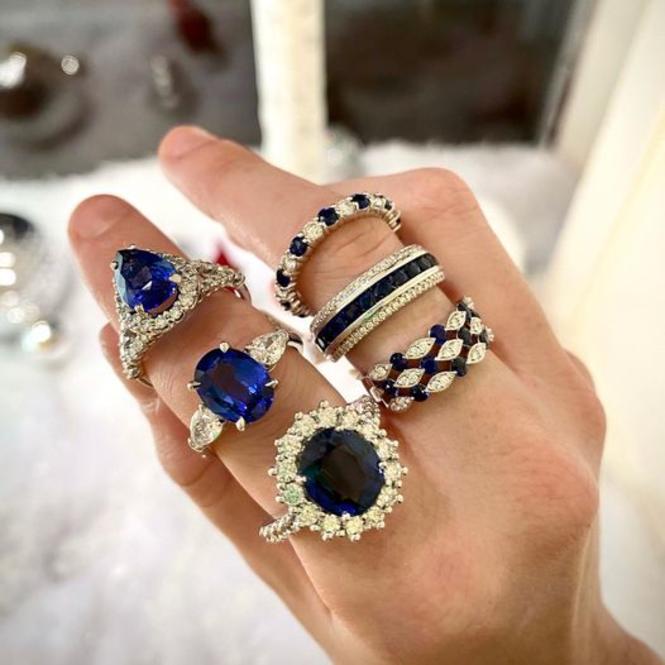 These stunning sapphire rings are a beautiful alternative to a diamond engagement ring. Image courtesy of Cezanne Jewelers.

 

 

Of course, shopping for the perfect ring to say "You mean the world to me" should be a heartfelt experience from start to finish. At Zachary's, a heartfelt experience greets you at the entrance in the form of friendly smiles and polished and professional customer service. Whether you need an engagement, anniversary, Valentine's Day, or a "today is Tuesday" ring, Zachary's is ready to make your experience one to remember.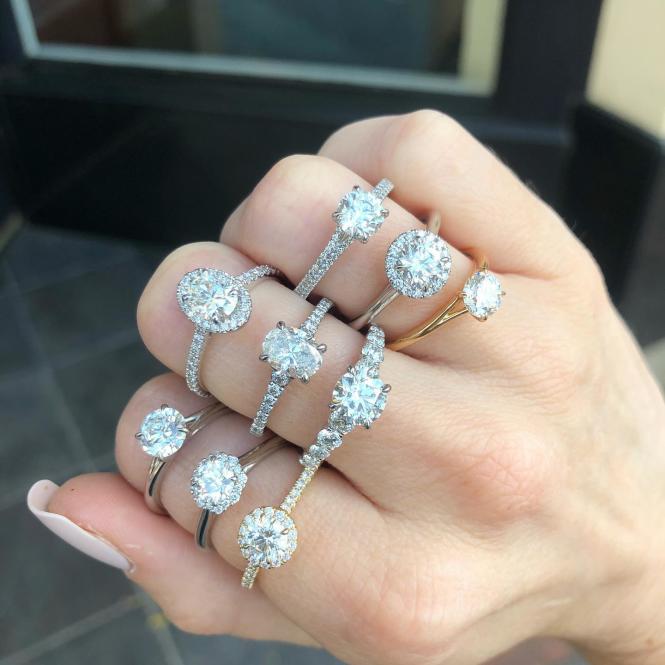 Brittany from Zachary's jewelers in downtown Annapolis shows off some gorgeous diamond engagement rings. Image courtesy of Brittany Lynn of Zachary's Jewelers.

 

 

 

When affordability meets high-quality jewelry and customer service, you are bound to fall in love. From exemplary diamonds and engagement rings to dainty necklaces and timeless timepieces Smyth Jewelers has Valentine's Day and all your special occasions covered.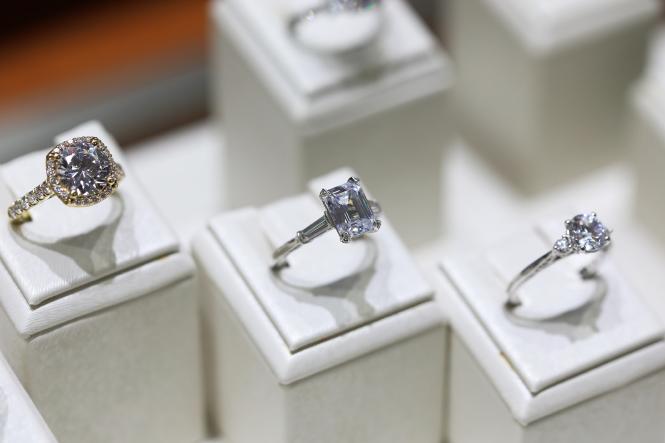 Smyth Jewelers offers a personalized experience for choosing your perfect engagement ring. Image courtesy of Smyth Jewelers.

 

 

Being Annapolis' oldest family-owned jeweler, Tilghman Company has seen its share of trends and knows a thing or two about high-quality jewelry. After all, you want what is best for your family, and at Tilghman Company, you are family. There will be no shortcuts taken when it comes to finding or crafting the ideal engagement ring for your perfect proposal.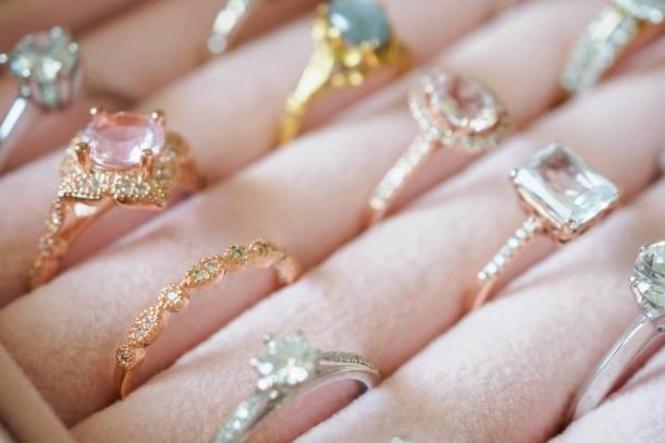 Tilghman Company is Annapolis' oldest family-owned jeweler. Image courtesy of Tilghman Company.
If a delicate custom ring or a bold custom set is what you are looking for,  Annapolis Jewelers & Precious Metals will make your dreams a reality. From the finest of metals to vivacious stones in many colors, there is no limit to how creative you can be when designing the right gift for your special someone. Create the perfect piece today and let your love sparkle with the help of Annapolis Jewelers.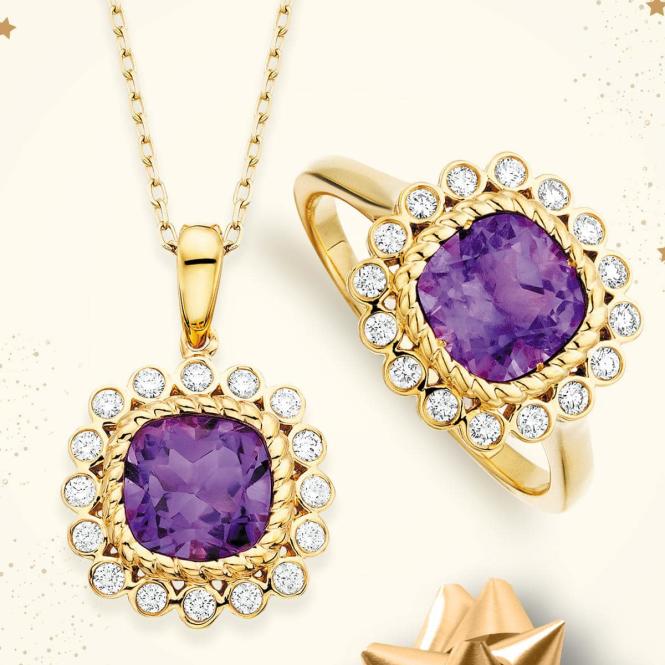 Show your love this Valentine's day with a beautiful amethyst statement piece, it's February's birthstone! Image courtesy of Annapolis Jewelers.

 

 

Are you looking for a personalized experience? Look no further. Adore Jewelry & Diamonds is all about family, and what is more personal than family? You can find the flawless piece you are in search of, whether it is a traditional, contemporary, or custom design or a unique estate piece. Affordability and high-quality are staples at Adore Jewelry & Diamonds, and excellent customer service is always free and included with your experience.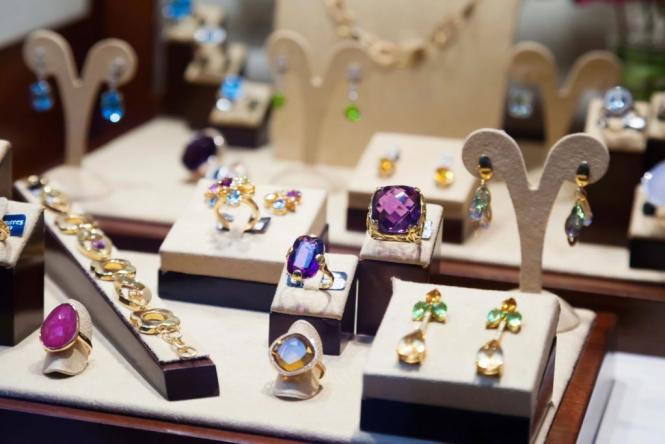 Celebrate your loved one with a gift as timeless as they are! Image courtesy of Adore Jewelry and Diamond Center.