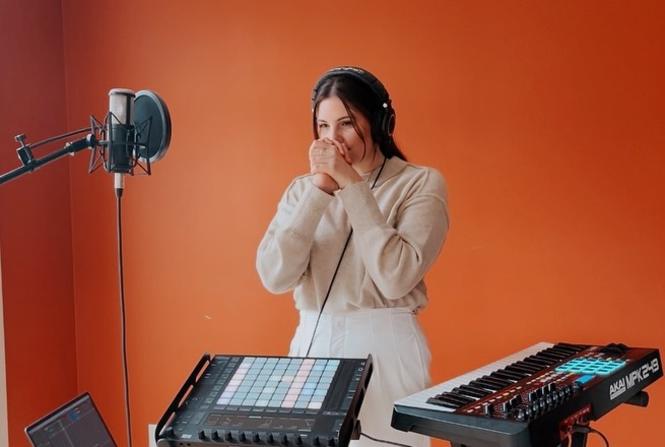 Christen Morrell, singer and songwriter. Image courtesy of Christen Morrell.

 

"The World is Woman. Nothing goes without us". — Davonne D'Neil

 

Art is one of the highest expressions of love in my book. There is something magical, seemingly otherworldly which manifests whenever artists bleed heart and soul into their creations. The women you will encounter here represent passionate artists and true masters of self. The latter is a prerequisite for the highest expression of art. Oh, and if you think art is only music notes and paintbrushes, read on.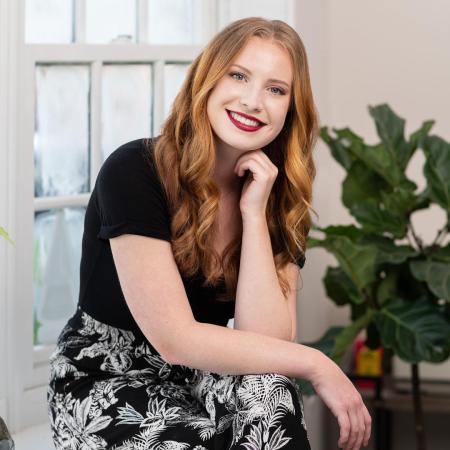 Holly Hughes
From vibrant highlights to head-turning bridal braids, Holly Hughes speaks the art of hair.
According to her mother, Holly has always had a hustling spirit. "I guess being an entrepreneur is in my blood." Holly's ambitious beginnings are full of tales of her charging her friends and peers per braid before swim meets and skipping school to do prom hair, with her mother's support.
In school, Holly Hughes Hairdos, now Holly's Hairdos, was born. "I would rush home to watch hours of YouTube tutorials about hair and makeup and practice on any one of my four sisters." As a result, she landed her first bridal party at 15 years old. "I had my mom drop me off, and I told the bride that I parked around the corner: trying to sound older than I was since I couldn't legally drive at the time!"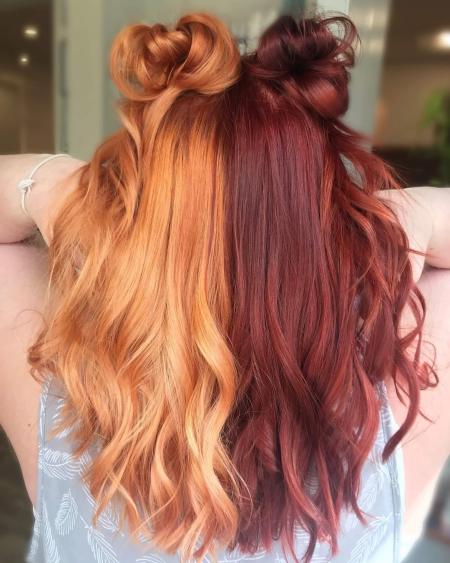 Hair transformations are Holly's specialty. Image courtesy of Holly Hughes.

 

Her favorite creations: BIG color transformations. The power of her transformations are felt in the "Wow, that's really me?" Holly receives from clients who respond to before and after photos.

 

Since 16 years old, Holly has had surgeries every two years due to Postural Orthostatic Tachycardia Syndrome, Ehlers-Danlos Syndrome, a connective tissue disorder, and other diagnoses. The long-term solution to help alleviate these issues was the implementation of a pacemaker. The latter temporarily halted Holly's hair school training. With the unwavering support and motivation of her family, she later re-enrolled and completed her training. She is a role model with tenacious ambition to make her dreams come true.

 

Instagram: @hollys_hairdos 

 

The Park Salon and Barber

542 Baltimore-Annapolis Blvd.

Severna Park, MD 21146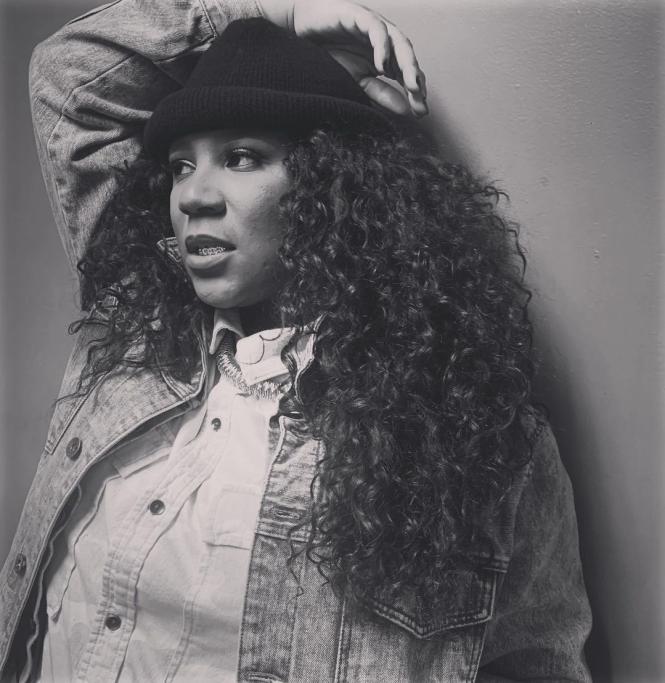 Singer and songwriter Davonne D'Neil is a one-woman production crew. Image courtesy of Davonne DNeil.

 
Davonne D'Neil
Singer and songwriter Davonne D'Neil is a one-woman production crew. She writes and records her original music, shoots her videos, and edits the footage too. Hailing from Annapolis, music has always surrounded Davonne D'Neil. She grew up singing in church as well as in various choirs and ensembles. In 2008, she began her career as a solo artist. 
Davonne says she is motivated by life and a desire to maintain her peace of mind. Her favorite part of doing what she loves: meeting new people and the energy she receives from her audience when she is on stage, at places like Rams Head On Stage. "I would tell my younger self that the World is Woman. Nothing goes without us. Don't ever minimize yourself to make others comfortable. In artistry or life. This is important to me because this is still my self-talk."
Davonne D'Neil admits that self-assurance is something she struggles with as an artist. "I wonder if they like it," is always in the back of her mind. However, being 100% true to herself and doing what she wants empowers her to discard creative doubt. "Skin Tone Brown," Davonne D'Neil's latest project, is currently streaming on all major platforms. Although the entire project is a whole vibe, my favorite track is "Brunch." 
Instagram:@davonnedneil
Davonne D'Neil | Spotify, Apple Music, Youtube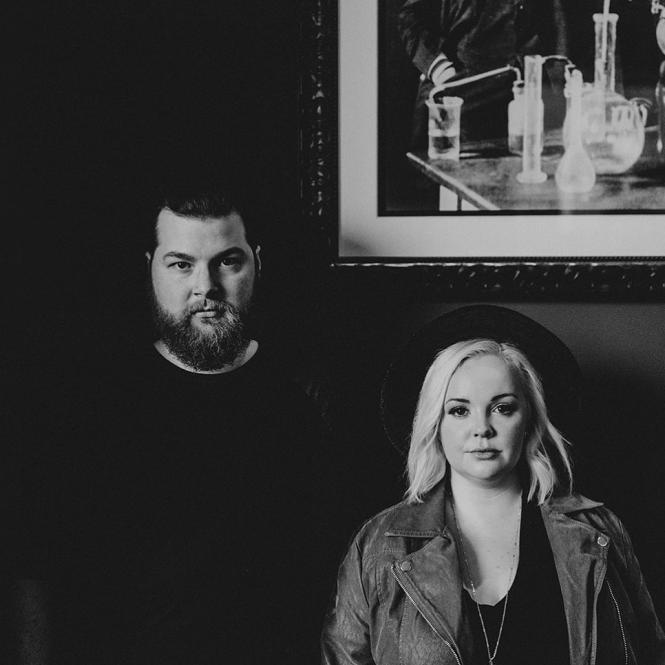 Josh and Yvonne Lawson of Coffee & Calligraphy. Image courtesy of Yvonne Lawson.

 
Yvonne Lawson
No, those letters were not printed using a Cricut machine. They were hand-painted by the calligraphy artist and new mom, Yvonne Lawson of Coffee & Calligraphy.
Art is all about transformation, and that is Yvonne's specialty —bringing her clients' vision to life. "I love finding ways to capture their personalities in art." For five years and counting, Yvonne has been beautifying Annapolis and surrounding areas with personalized calligraphy, hand lettering, signage, murals, and so much more.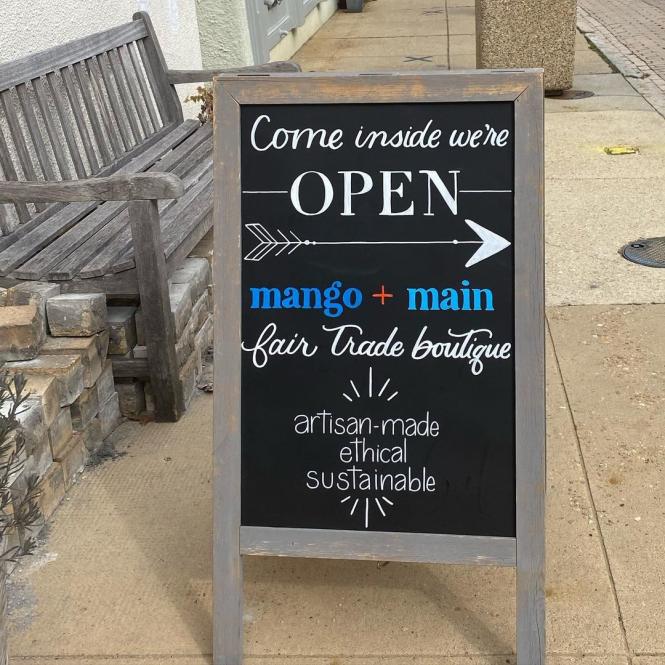 Hand lettering is Yvonne Lawson's specialty.
Image courtesy of Yvonne Lawson.
Everyone needs a healthy support system, and a great cheerleader does not hurt. Business partner and husband, Josh, is Yvonne's biggest supporter. From day one, he has supported her dreams, jumped in on projects, and inspired her to be nothing less than successful. So what would Yvonne Lawson tell her younger self? "I would tell myself to not box myself in. Sometimes life takes you in one direction, and then you find yourself making a complete left turn. Try to be true to yourself, and do what makes you happy." 
Embracing her creativity, Yvonne Lawson is planning to expand her design services to event stationery this year. So, if you are planning an event in the future? Keep up with Coffee & Calligraphy.
Instagram: @coffee_calligraphy
Website: https://www.coffeeandcalligraphy.com/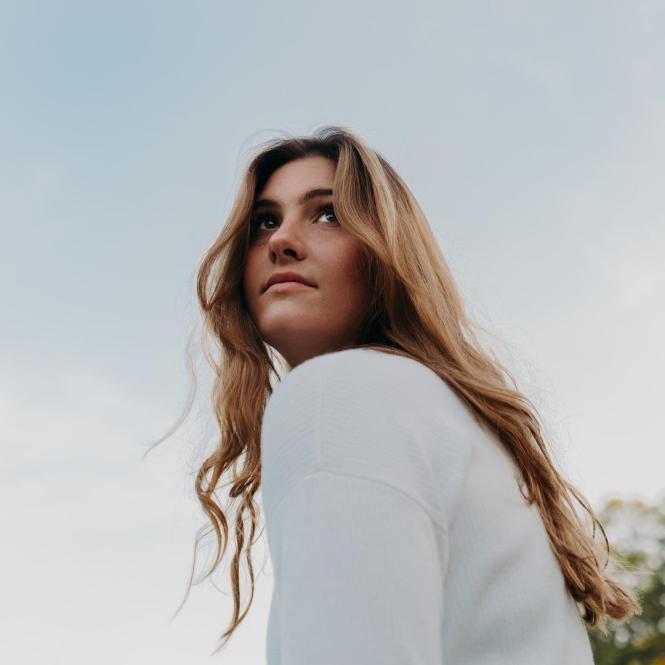 As a storyteller, Christen Morrell uses her voice and music to bring listeners into her world of positivity. Image courtesy of Christen Morrell.

 
Christen Morrell
"Don't let your fears stop you from sharing your work or using your voice," encourages Christen Morrell, singer, electronic performer, and producer. When it comes to her music, self-reflecting is Christen's holy grail. Her most recent single, "It's gonna be Okay." is a soulful mesh of classic and modern sounds wrapped in nostalgia. 
As a storyteller, Christen Morrell uses her voice and music to bring listeners into her world of positivity. "I find it very important to take time to ponder over who you are, who you would like to be, and how that person could influence this world in a positive way." Drawing on inspirations from people she encounters, current events, nature, and "tendencies of the human heart," she creates a world that you can feel— a world with a heartbeat.
Although Annapolis is home, Boston, Massachusetts, is Christen's current playground. She began singing in the All Children's Choir of Annapolis and studied classical voice training at Severn School. She is finishing up her studies at Berklee College of Music, where she spent her first year in Valencia, Spain. "The best part about being an artist is sharing something that can have a positive impact on others. Music creates a community, celebrates our most cherished moments, and comforts us in our hardest times," proclaims Christen.
Christen Morrell's EDM single collaboration with fellow student Liam Judge hit 26K streams, and she recorded a self-produced acoustic album that charted Top 10 on SoundCloud's 'New + Hot Singer/Songwriters' page.
Instagram: @christenmorrell
Listen to It's gonna be Okay. by Christen Morrell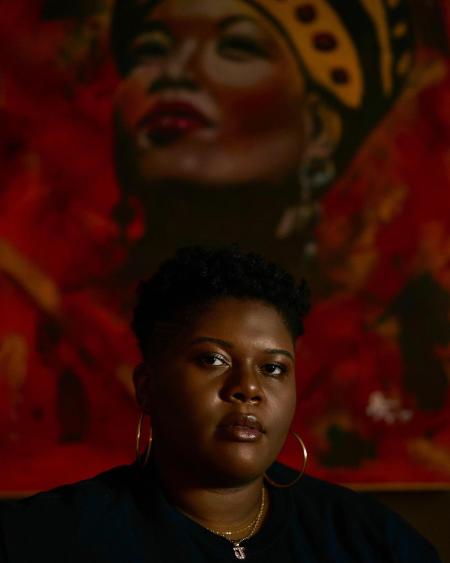 "I love creating valuable art that means something," expresses Baltimore native Jasmin Manning. Image courtesy of Jasmin Manning.

 
Jasmin Manning
"I love creating valuable art that means something," expresses Baltimore native Jasmin Manning. As an art teacher and active member of Baltimore's art community, there is no doubt that she means what she says. 
With her lively and vibrant portraits and growing portfolio of abstract art, Jasmin uses her art to depict the beauty and truth within black culture. The resonance of her paint strokes can be heard and felt up and down the East Coast. In 2020 Jasmin and fellow artists had their Black Lives Matter murals torn down, demolished, and thrown away by people who disagreed with the cause. Although the art was restored, Jasmin acknowledges the ordeal was "another revealing moment about power and discrimination." 
Despite external challenges and self-doubt, Jasmin commands her power as a woman, saying to her younger self and all women, "Be fearless. You genuinely have to believe in yourself. Be steadfast and always walk with your head high."
Collaboration with First Class Jewelry Co. FCJ x Jasmin Manning Art Presents: NOIR ADÉ
Instagram: @jasminmanningart