First, we learned about tidying up from Marie Kondo and started folding everything in thirds. Then, we learned about "hygge," the Danish secret to a cozy life. But this year, it's all about "friluftsliv"—the Norwegian concept of promoting inner peace and well-being through spending time outdoors. But you don't have to go to Norway to experience friluftsliv; you can start (literally) in your backyard.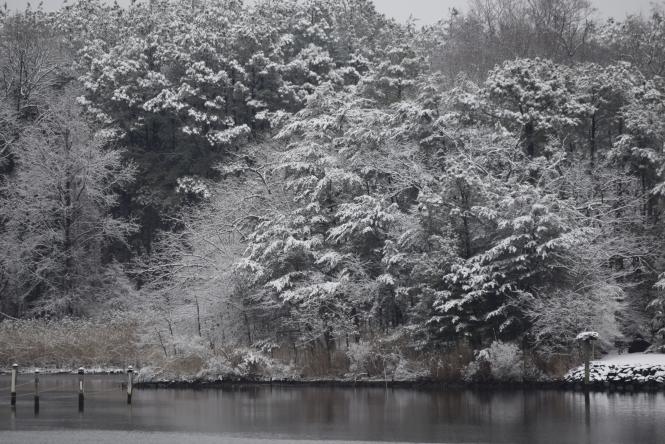 Experience breathtaking scenes like this creek in Pasadena on your friluftsliv adventures. Photo courtesy of Jeanne Fryer. 

 
What is Friluftsliv?
According to writer Lorelou Dejardins, "friluftsliv" (pronounced: free-loofts-liv) can be roughly translated to "free-air-life." The word first appears in a publication from Norwegian playwright Henrik Ibsen in 1859, although the concept has been part of Norwegian culture for over 5000 years. The volunteer organization Norsk Friluftsliv explains that participating in friluftsliv activities should not involve motorized vehicles and need not be competitive. Rather, friluftsliv is all about year-round, inclusive, eco-friendly activities that promote "health, enjoyment and increased understanding of nature's intrinsic value, by experiencing nature."
But … it's cold though
Yes, winter in Maryland can certainly chill your bones (although the average January temp in Oslo is 25°F– just sayin'…), but did you know there are some surprising health benefits to spending time in cold weather? Dr. Billon of Maryland Primary Care Physicians notes that cold weather can help reduce inflammation, improve brain function, and increase fat burn. There have also been many studies that show the benefits of spending time in nature on mental health for adults and children. So embrace the free-(cold)air-life and venture out to some local activities to get your fill of friluftsliv in Annapolis.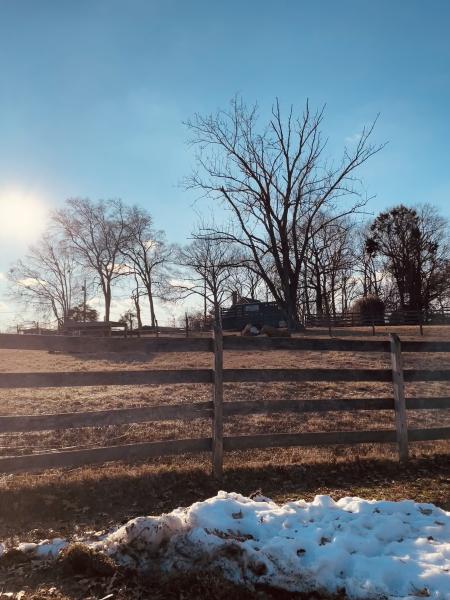 Enjoy a winter hike on one of the many trails throughout Kinder Farm Park.  Image courtesy of the author.

 
Friluftsliv in Annapolis & Anne Arundel County
Hiking: While we may not have the mountainous hiking of Norway, there are still plenty of scenic hikes to explore Maryland's landscapes and creatures throughout Anne Arundel County. Quiet Waters Park (over 6 miles of hiking trails) and Kinder Farm Park (over 3 miles of paved and unpaved trails) are two hiking favorites. Make sure to stop by the playground after your hike to let the kids burn off steam; after all, playgrounds are fun any time of year!
Boating: To maximize your friluftsliv, non-motorized boating is the way to go to fully embrace your natural surroundings and take in the fresh air. If you're thinking of a self-guided water adventure, Annapolis Canoe and Kayak is open year-round for your canoe, kayak, and SUP rentals (but be sure to check their website for off-season hours). You can also compete in (or watch) the Annapolis Yacht Club's Frostbite Series of sailboat races.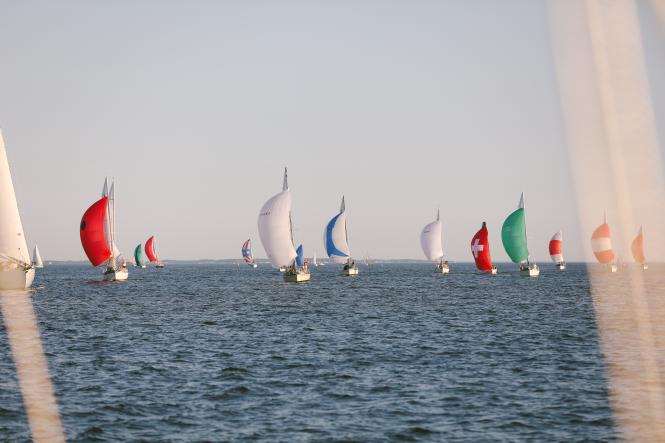 Sailboat races in Annapolis & Anne Arundel County can be enjoyed year-round.  Image courtesy of Drawn to the Image.

 
Family Activities:
Wild Kid Acres is a working farm located in Edgewater that is a great family-friendly option for getting out and about and even visiting some animals at the petting zoo, which is open year-round on the weekends.
Ice Skating at Quiet Waters Park is an enjoyable way to take in the park's beauty while staying active and showing off your best skating moves. The reflection pool transforms into a skating rink from November through March, and skate rentals are available. For those north of Annapolis, you can enjoy ice skating at Glen Burnie Outdoor Ice Skating Rink. And new to Annapolis this year, Annapolis Town Center has added an ice skating rink at the end of their plaza!! The rink is open from January 6 - February 22, 2023. Bring your own skates or rent a pair; plus, for every adult admission, Tuscan Prime Italian Chophouse and Dolce Bar is a gifting $11 bounce-back card, good to use at their restaurant!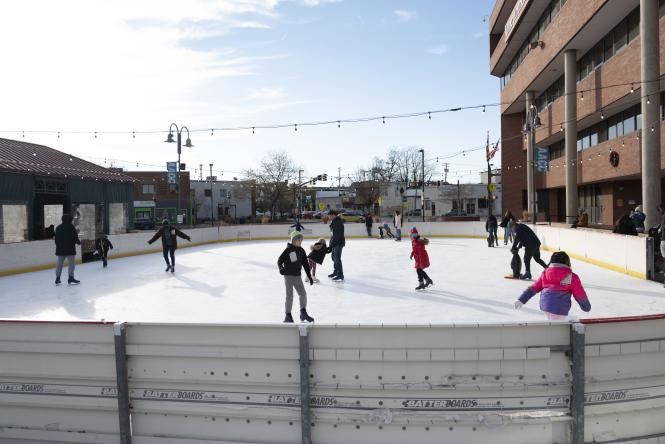 Enjoy quality family time on the ice!  Glen Burnie Outdoor Ice Skating.

 

The Chesapeake Children's Museum is an excellent choice for families who may want some structured, educational outdoor adventures. Check out their website for details on hours, outdoor workshops, or booking an outdoor birthday event.

 

Did you know you get extra credit for your friluftsliv if it involves snow? Just in case we get some flakes this year, here is an excellent list of sledding locations around the county, including Annapolis faves Quiet Waters Park and Maryland Hall.

 

As the Norwegians say, there is no such thing as bad weather, only bad clothes. So next time you think, baby, it's cold outside, I hope your next thought is­–it's an excellent time for some friluftsliv! We have access to many charming, wild landscapes in Maryland; be sure to seek them out year-round!