For over two decades, the Irish Restaurant Company (IRC) has served Irish hospitality at their three local restaurants right here in Anne Arundel County. In 1998 Galway Bay was founded on Maryland Avenue in downtown Annapolis by Michael Galway. Anthony Clarke soon joined him as partner and together they grew their business to open Killarney House in Davidsonville (2001) and Brian Boru in Severna Park (2007). Their fourth restaurant, Pirates Cove, serves seafood fare dockside in Galesville (2015). 
Shared plates and Whiskey flights are popular at Galway Bay. Image courtesy of Irish Restaurant Company.

 

The name Galway Bay is resonant of the well-known County and Town of Galway in Ireland. It is also owner Michael Galway's last name which made it a fitting choice for their first restaurant in Annapolis. Brian Boru was the first almost-Emperor of Ireland. A High King that bore the title for only a short time but spent decades working his way up to the top from a beginning as a minor King of Munster along the Shannon. And Killarney is a town on the shores of Lough Leane in southwest Ireland's County Kerry. It's a stop on the Ring of Kerry scenic drive.

 

While you can find Irish favorites and drinks on all three restaurants menus, Anthony Clarke says, "Each of our restaurants have their own character and identity which is made up of the people. Michael and I are very present when we open a new restaurant and then the people we hire begin to develop their own culture." Many of their managers started as servers and at Galway Bay, some employees have been part of the team for 20 years. Melanie, Kerry, Heather, Patrick...visiting one of their restaurants means you will end up on a first name basis with the staff and your favorite drink will hit your table before you've even ordered.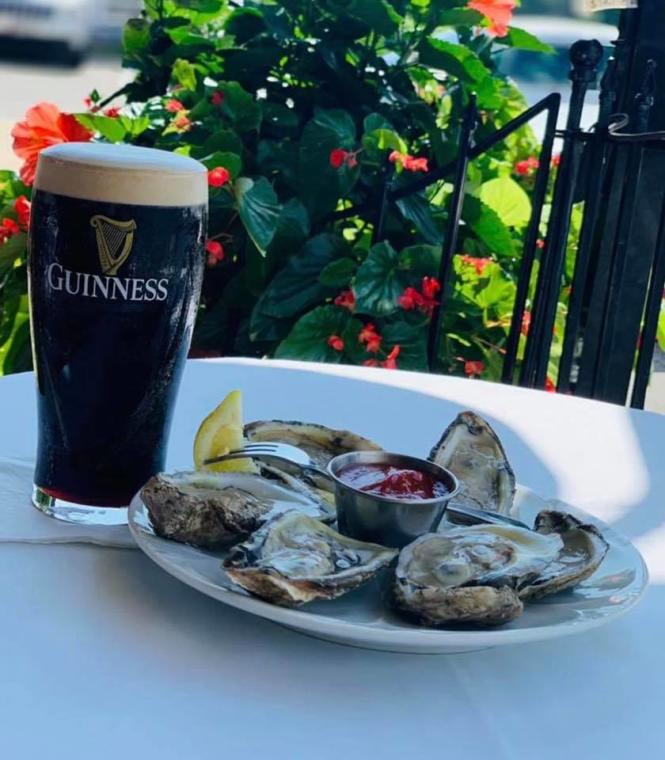 Happy hour on the patio at Killarney House. Image courtesy of the author.  

Chef Steve Hardison oversees all of the food items. All three restaurants have Irish favorites (Fish and Chips, Shepherd's Pie, Irish Breakfast, Corned Beef and Cabbage...to name a few) and consistent supplies with genuine Irish products. Entrees and specials vary based on the local community and each Chef is given the flexibility to do so. Galway Bay's menu is slightly different from the others. Clarke says the restaurant added more shared plates with specialty appetizers and whiskey pairings when they redesigned their dining room. At Killarney House, a small farm on the property cared for by staff grows fresh herbs and vegetables that make their way onto the specials board.

 

"There's also a secret menu," Clarke says. Longtime customers notice when a menu item changes or leaves but the entree stays in the computer system for special requests as long as the restaurant has the product. (On a personal note, my secret menu item at Killarney House is the Dublin Pub Sandwich made with chicken instead of the typical fish.) 

 
Friendly faces greet you at every Irish Restaurant Company location. Image courtesy of the author.

 

In addition to the food, what stands out to any patron of an IRC restaurant is the feel of community. "Both Michael and myself are very about that train of thought. Being involved with the community and being environmentally conscious are important," says Clarke who's served on the board of Visit Annapolis, sat on the City Dock Advisory Committee and speaks on environmental practices for the restaurant industry. 

 

For example, a visit to Galway Bay is likely to include a Colonial or two with a pint; Watermark's colonial attired tour guides are given a discount if they show up in their garb and they often do after work. And each restaurant regularly hosts charity dinners for local non-profits with Brian Boru leading the charge with one or two every week. Even the aforementioned farm at Killarney has brought a sense of community to regular patrons and the staff who care for it.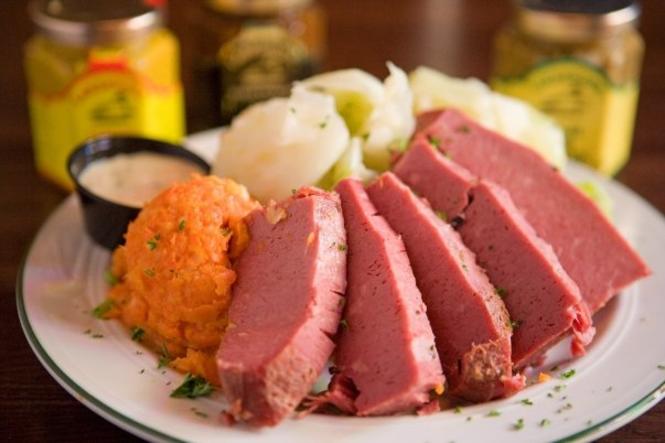 It's not St. Patrick's Day without Corned Beef and Cabbage! Image courtesy of Visit Annapolis.

 

"That's the kind of culture we want to start our restaurants with, and it attracts the kind of people we want. They care about people and what they do. That's what grows community," says Clarke. The support of community was returned to the staff when COVID-19 impacted the restaurant industry. The IRC made the decision to close before it was government mandated and paid all managers for a month, never laying anyone off. They developed a fund to look after staff who were more severely impacted, and the community supported it many times over. They were flooded with so many St. Patrick's Day carryout orders in 2020 they could barely answer all the calls and when they faced a closure at Christmas, customers showed up with gifts.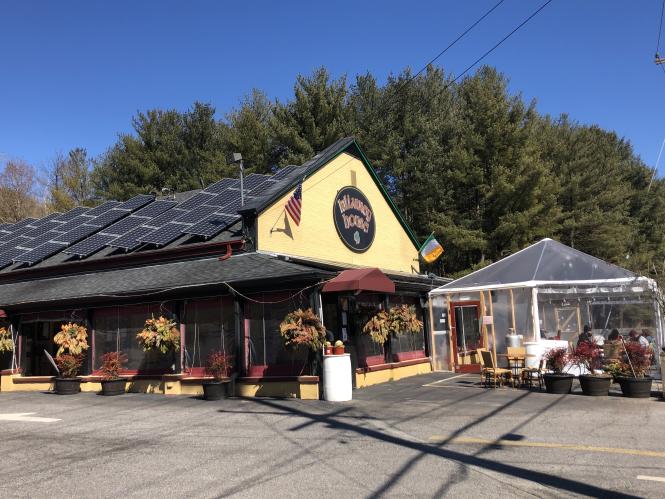 Killarney House in Davidsonville also has a farm where much of the garden's bounty ends up on the diner's plate! Image courtesy of the author.

 

For this year's St. Patrick's Day, they had more time to prepare and have a plan that will protect their community and provide your corned beef fix! The restaurants are operating at a lowered seating capacity with social distancing measures in place. Guests can reserve a space (reservations required) for lunch or dinner and choose from a set course menu. People can even pre-purchase a seat at the bar at Brian Boru and Killarney House. With limited capacity for in-person dining, the restaurants will have a robust drive up/carry out service with ordering available online and by phone. Sláinte!