The holiday season is the perfect time to recalibrate our minds and hearts with the love and unity of family and friends. For many families of the African Diaspora from varying nationalities and ethnic origins, Kwanzaa is that time of the year. In honor of Kwanzaa, the Banneker-Douglass Museum will be hosting its annual Kwanzaa Unity Celebration on December 11th, from 11 AM to 3 PM.
This year the program will celebrate the first principle of Kwanzaa, Unity (Umoja), a commitment to building, developing, and defending the African Diasporic community, culture, and history.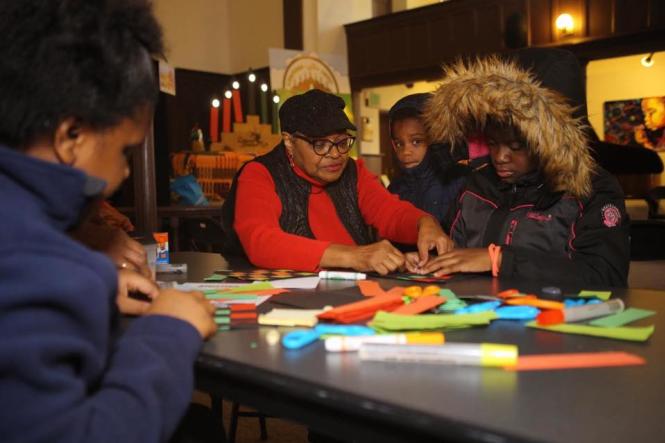 A family works on a Kwanzaa craft at the Banneker-Douglass Museum.
image courtesy of the Banneker-Douglass Museum

 

The N'Dembaya African Drum and Dance Ensemble out of Suitland, Maryland, will be performing throughout the program. The celebration will also include local vendors, storytellers, and fun-filled activities for the entire family. Museum staff will provide an overview of the seven principles of Kwanzaa. Self-guided tours of the Banneker-Douglass Museum will be available for all attendees. 

 

Created in 1966 by Dr. Maulana Keranga in response to the Watts Riots, Kwanzaa brings together members of the African Diaspora in America. Kwanzaa is celebrated each night from December 26th-January 1st. The word Kwanzaa derives from the phrase "matunda ya kwanza," which means harvest or first fruit in Swahili.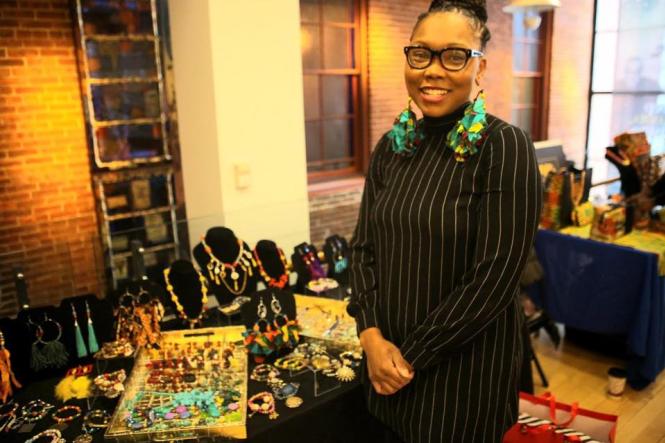 The celebration will also include local vendors, storytellers, and fun-filled activities for the entire family.  Image courtesy of the Banneker-Douglass Museum.

 

Kwanzaa has seven principles. Each principle is represented by a candle, three red representing the struggle, one black embodying the people, and three green signifying the future. The colors were originally introduced by Marcus Garvey in 1920 to represent all peoples of the African Diaspora.

 

The candles are arranged in a kinara or candle holder, with the unity candle always in the middle. From left to right, one additional candle is lit each night of Kwanzaa for each of the seven principles. Self-Determination (Kujichagulia), Cooperative Economics (Ujamaa), Creativity (Kuumba) are represented by the red candles. While Collective Work and Responsibility (Ujima), Purpose (Nia), and Faith (Imani) are represented by the green candles. The black candle represents Unity (Umoja).

 

 

Enjoy this video December 2020's Kwanzaa celebration at the Banneker Douglass Museum. Video courtesy of the Banneker-Douglass Museum.

 

To learn much more about Kwanzaa and celebrate Umoja, be sure to join the festivities at the Banneker-Douglass Museum on Saturday, December 11th. Visit the museum's website or Facebook page to register and reserve your and your family's spot.

 

Kwanzaa Unity Celebration

December 11, 2021

11:00 AM-3:00 PM

Banneker-Douglass Museum,

84 Franklin Street,

Annapolis, Maryland 21401, United States