When I was deciding where to relocate 4 years ago, I had a few boxes I wanted to check when picking my new home. First, I wanted to live on the water. Second, I wanted to live near large cities. And third, I wanted to be in a place that values and caters to a healthy lifestyle. Annapolis is a small seaside city near DC and Baltimore that embraces health and wellness - checks all around! Whether you're staying active or treating yourself to a healthy meal, I love the available options that increase personal wellness and strengthen the community. Here are a few of my favorites that keep me loving Annapolis.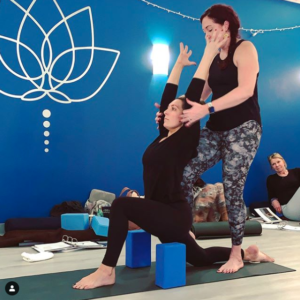 Photo courtesy of Blue Lotus Instagram
Staying Active
Physical and mental health go hand-in-hand. Nothing elevates your mood like a good workout, positive energy and fresh air. You will find several gyms around town, but I've more recently explored local yoga studios and meditation groups. The mind-body activities at places like Blue Lotus Yoga Studio and Yoga Factory have given me the balance I love and crave. Also, Kadampa Meditation Center (KMC) Maryland hosts meditation classes in Annapolis on Tuesdays.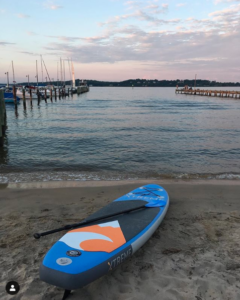 Photo courtesy of the author.
When the weather is cooperating, it's hard to stay indoors. Luckily, there are several hiking trails in the Annapolis area that suit all abilities. Bacon Ridge Trail and Annapolis Waterwork Trail allow you to escape the hustle and bustle of downtown. The tall forest, rushing creeks and well-marked paths provide the perfect oasis for a trail run, dirt biking or casual nature walk. Similar to other Anapolitians, I usually gravitate to the water during the summer months. The boaters are kind enough to share the waterways with paddle boarders and kayakers looking to get in on the aquatic fun. Staying active is the antidote to those winter blues and summer slumps, and I love how Annapolis will keep you moving.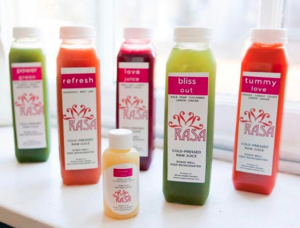 Photo courtesy of RASA instagram.
Fueling up on Health
If you are what you eat, then Annapolis is fueling a healthy community! Green juice has a tendency to get a bad rap, but Rutabaga and RASA Juice Shop will change your tune when it comes to delicious juices that embody every color of the rainbow. Their friendly staff members are just as vibrant as the juices and I really appreciate their knowledge about the various options.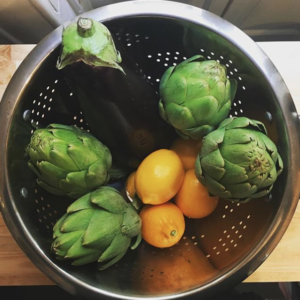 Photo courtesy of the author.
Not every smaller city is home to both Whole Foods and Trader Joe's, but Annapolis offers both grocery stores. It's wonderful to be able to purchase fresh produce, meats and organic products conveniently located in Parole. The high quality and accessibility makes it hard to shop at a "normal" supermarket. When you run out of your favorite Trader Joe's specialty - there's only one place to go for that fix! During the warmer months, I like to supplement my grocery store routine by browsing the Anne Arundel County Farmers' Market. Is it Spring yet?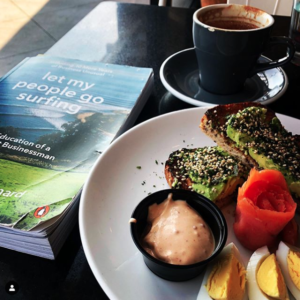 Photo courtesy of the author.
Treating yourself to a meal out doesn't have to break your healthy streak. New to Festival at Riva, Chopt has shot to the top of the list of fast-casual options when you're trying to keep it fresh and light without sacrificing taste. Ceremony Coffee Roasters Cafe, a neighbor to Chopt in Festival at Riva, provides the community with not only locally roasted coffee, but mouthwatering, nutrient-packed toasts, sandwiches and bowls. I highly recommend the Amazing Toast because it's exactly that! If you're looking for a hot spot downtown that features some healthier menu items, Annapolis Market House and Metropolitan Kitchen & Lounge have something for everyone.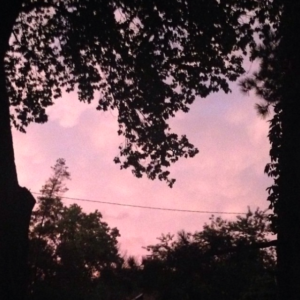 Photo courtesy of the author.
I feel in love with Annapolis' active lifestyle and how the community embraces living life to the fullest. I'm happy to have found so many places and activities that enrich my life and increase my overall wellness. With a healthy foundation, I'm excited to see what other enhancements come to Annapolis in the near future!