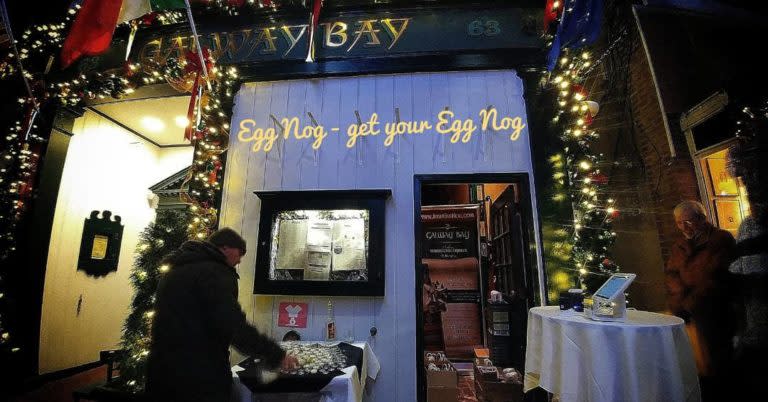 Annapolis offers a variety of shops to assist you in your holiday meal prep and planning. Image courtesy of Galway Bay.
Holiday meal planning can be very stressful. This year, take the anxiety out of the prep by turning to some local favorites to elevate your festive chow. If you're adding a bit of spice to your cooking or incorporating a fresh baked good to your table, there's something for every aspect of the festive eating experience around Annapolis.
Seasons Taproom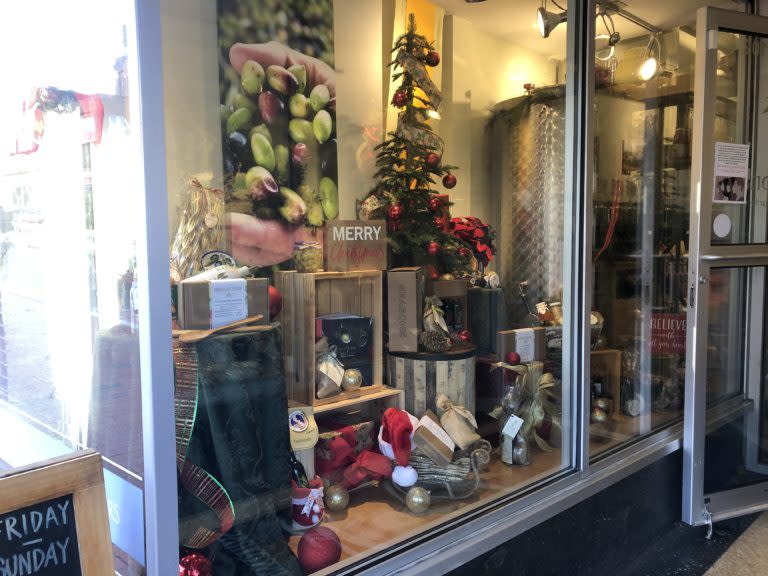 Seasons not only offers their signature vinegar and oils, but they also give you detailed recipe cards to create the perfect feast! Image courtesy of the author.
Jazz up your meals with olive oils and vinegar from Seasons Taproom. Whether looking for a special gift for that foodie in your life or adding a twist to your holiday dinner table, the taproom has everything you're looking for. For most of us, olive oil is simply a kitchen staple that we purchase at the grocery store, but after experiencing the essence of quality oil, you'll be singing a different tune. Also distilled to perfection, sweet and tart notes can be found in each vinegar. Join their customer rewards program to enjoy the benefits of high-end olive oils and vinegar all year around.
Spice & Tea Exchange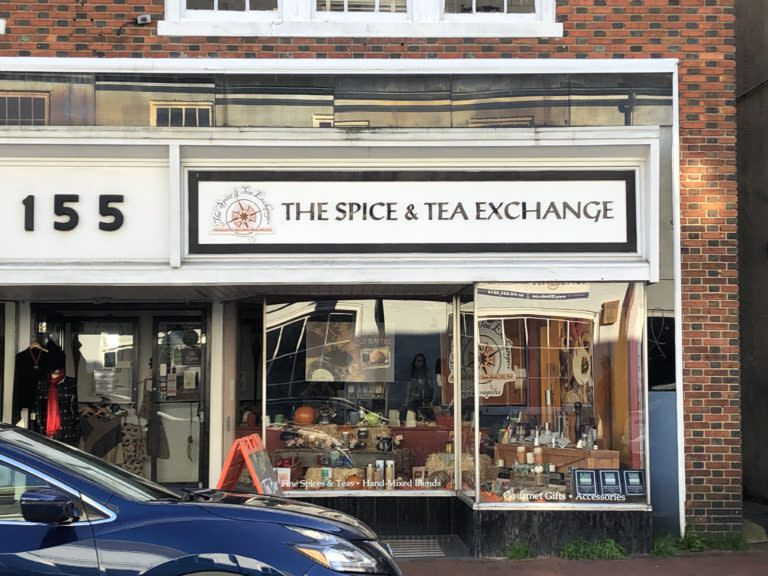 Specially curated spices and teas offer a flavorful addition to your holiday desserts and sweets. Image courtesy of the author.
Take your food and beverages to the next level. Spice & Tea Exchange offers bold and bright flavors from around the globe. Smokey, savory, spicy, and zesty just begin to describe the spices offered at this boutique establishment. Marinades and finishing salts will elevate your meal, keeping your holiday guests going back for seconds and thirds. After a decadent meal, indulge in a sweet treat that is sure to spread holiday cheer with unique sugars and spices. Wash it all down with a special tea selection. Your guests will go home with full stomachs and even a seasonal gift basket that can be easily compiled by the folks at Spice & Tea Exchange.
Bakers & Co.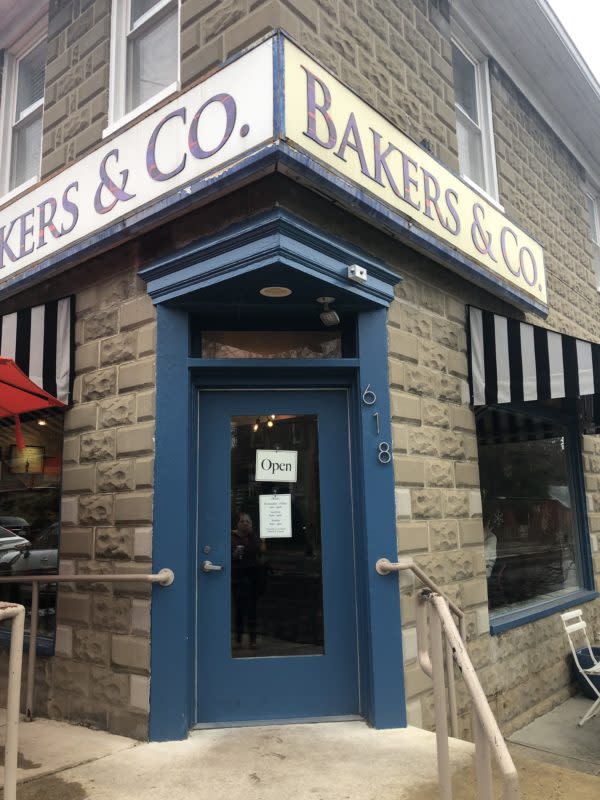 Bakers & Co. is a neighborhood coffee and pastry spot known for its delicious baked goods and al fresco patio. Image courtesy of the author.
Bread and pastries are a holiday meal necessity. Stop by Bakers & Co. to pick up fresh-out-of-the-oven baked goods that bring the warmth of a bakery to your kitchen. Serve a loaf of sourdough or a Parisian baguette with your main meal. Treat your family on Christmas morning to French toast with leftover bread, plus homemade scones, muffins, and market buns. Bakers & Co. is the perfect addition to your table and around the tree. Pick up your order early since the loaves seem to fly out of the baskets.
Galway Bay
The decorations are up, presents are wrapped, and stockings are hung by the chimney with care, with hopes that St. Nicholas soon will be there. Wind down your holiday meal with world-famous eggnog from Galway Bay. Rich with flavor and holiday cheer, the eggnog will warm you and your guests, bringing the Christmas spirit to light from the inside out. Galway Bay's eggnog has been a staple of Annapolitan holiday parties and meals for years, and 2020 will be no different. Place your order today to ensure your holiday meal will be topped off with this classic beverage.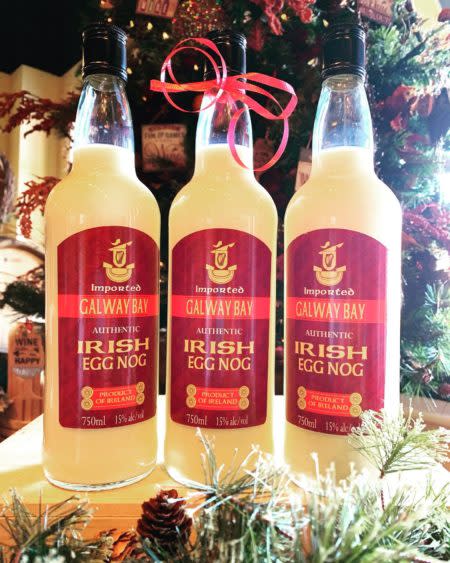 Authentic Irish Eggnog from Galway Bay. Photo courtesy of Wine Cellars of Annapolis.
Surprise your family and guests this holiday season by making your meals stand out. We recommend placing those orders soon! We wish you a very merry holiday season and encourage you to shop local, even when it comes to good eats.