Edward 'Eddie' 'Dopkin introduced his upscale breakfast and brunch restaurant, Miss Shirley's, with its first location in Roland Park in 2005.  Named after a loyal employee who was part of the family's catering business for years, Miss Shirley's is synonymous with southern hospitality and delicious food!
Husband and wife duo, David and Brandy Dopkin, are the Managing Members of Miss Shirley's. They opened the Annapolis location in 2011 in Park Place. A natural progression, as David spent plenty of time in Annapolis over the years visiting his Aunt and Uncle.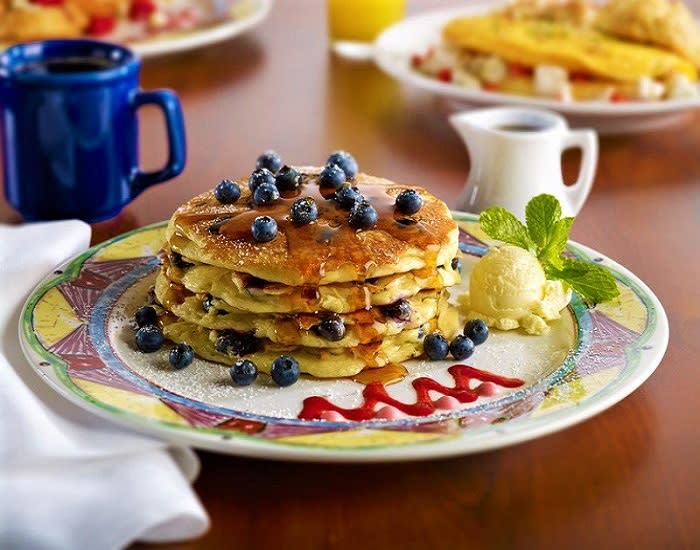 A full stack of Blueberry Pancakes. Image courtesy of Miss Shirley's.
Brandy and David love bringing quality, homemade dishes like their seasonal stuffed french toast (try the coconut cream flavor if you get the chance), shrimp and grits, delectable benedicts and the Southern Slammer– recently named the best breakfast sandwich in the country- to their loyal guests.
Miss Shirley's is a fan favorite on Food Network's Diners, Drive-Ins and Dives and has received numerous accolades from local and national publications. Their southern inspired brunch menu is delicious and they are always experimenting with new dishes and flavor combinations to keep diners coming back for more!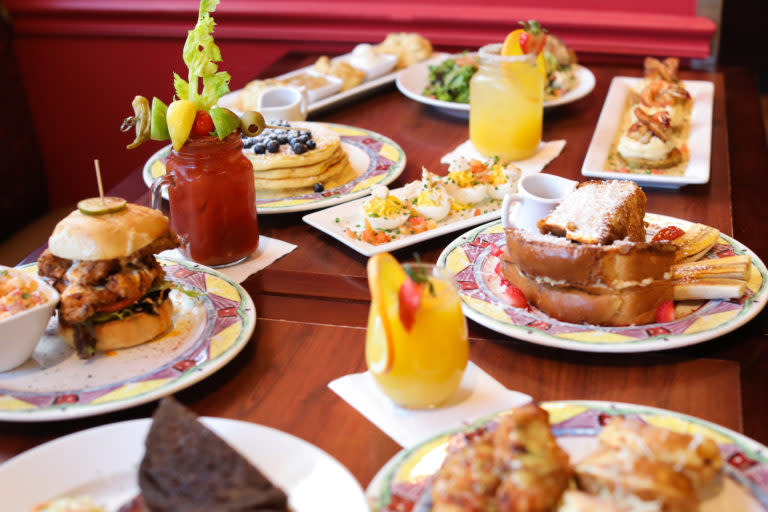 Don't forget to add a delicious brunch cocktail to your order. Image courtesy of Annapolis Discovered.
Their brunch menu can cater to any dietary need. You will find nut free, gluten free, vegan and vegetarian options so everyone in your party can enjoy a delicious, homemade brunch. Use their easy and convenient express pick-up window next time you grab your to-go order. Of course, Miss Shirley's is also open for indoor and outdoor dining as well as delivery. As Brandy Dopkin says- they can do everything but show up and cook it for you!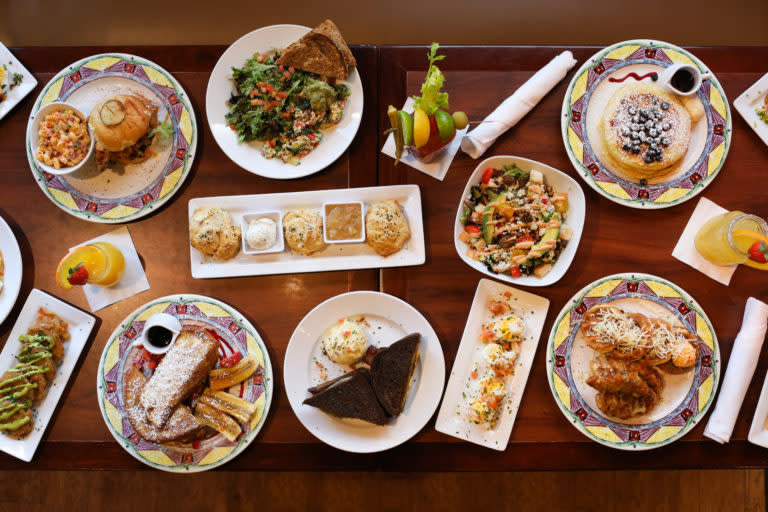 Their Southern Slammer is a big winner on the brunch menu. Image courtesy of Annapolis Discovered.
To order from any of their locations simply head to their website. You can also visit them at the Inner Harbor in Baltimore, Roland Park and coming in 2021, concourse A at BWI Airport.