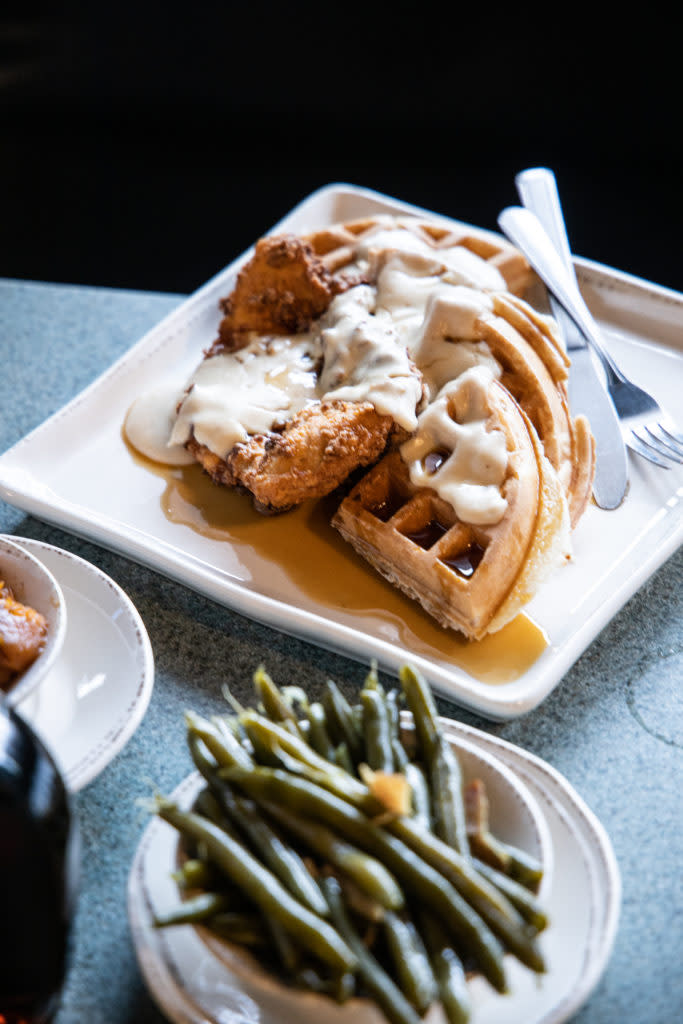 Willy's Kitchen serves up homestyle favorites like chicken-n-waffles. Image courtesy of Visit Annapolis.
Diners are among my favorite places to eat. Food with a home-cooked flair without messing up your kitchen is, let us be frank, almost always a win. That is why I love North County diners. The experience is like dining with family and friends because the staff comes to know you, often on a first-name basis.  
Each diner has its own unique vibe and special touches that make it a go-to for locals. You can sit back, relax, enjoy homey vibes, and have a good laugh surrounded by good company and good food. So do your tastebuds a favor and stop in at one of North County's favorite diners.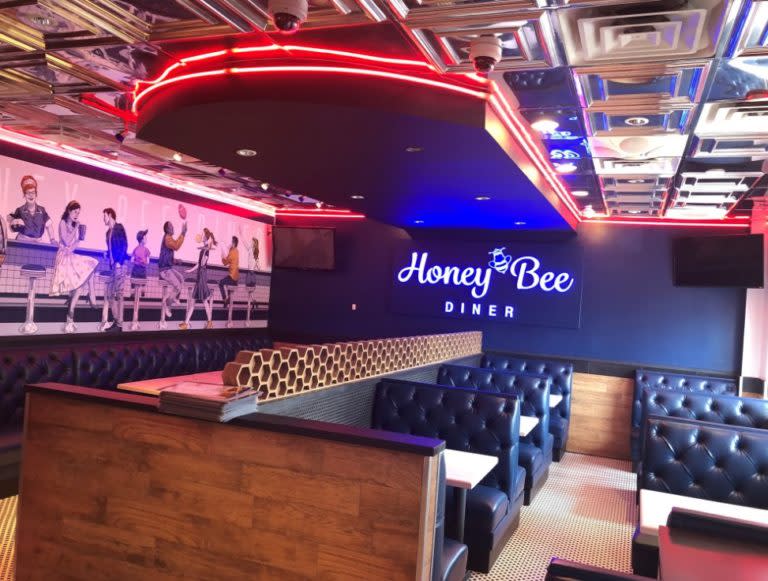 Honey Bee Diner offers home cooked classics and Tuesdays are 1/2 price burger night! Image courtesy of Honey Bee Diner.
Retro, friendly, and newly renovated, Honeybee Diner is an old-time favorite of North County diners. Ask the locals, and they will argue that Honey Bee has the best eggs, grits, and potatoes in the county. Whether the latter is true is up to your taste buds to decide. Priding themselves on good, speedy, and friendly service, homemade desserts, and a full menu of breakfast, lunch, and dinner dishes that are sure to delight your palate- Honeybee Diner is a must.  
7346 Ritchie Hwy 
Glen Burnie, MD 21061 
(410) 761-0477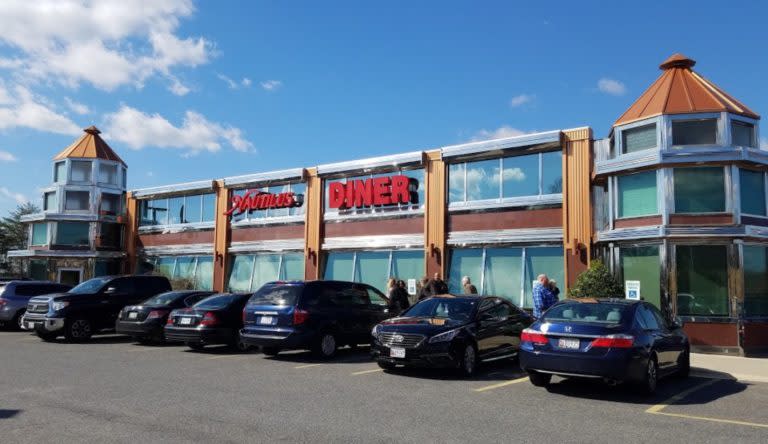 If The Nautilus Diner was in the business of boasting, its extensive menu of meal selections and crowd favorites would provide the necessary clout. With hearty breakfast spreads, prepared to order steaks, and seafood broil dinner entrees, Nautilus Diner is serving delectable dishes for just about everyone. Their fresh homemade desserts are prepared daily, including local favorites like creamy cheesecake, baklava, pastries, cookies, and more.   
1709 Transportation Dr 
Crofton, MD 21114 
 (410) 451-8515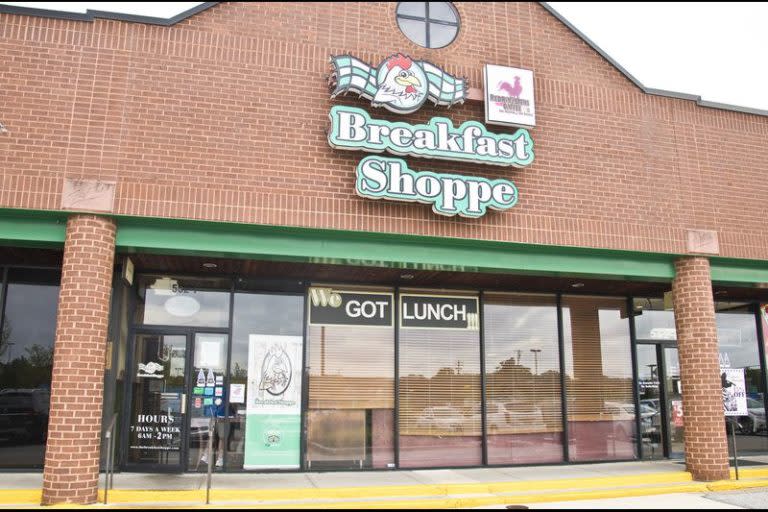 The Breakfast Shoppe regulars swear by the Backpacker's Pie. Image courtesy of The Breakfast Shoppe. 
The Breakfast Shoppe is your one-stop-shop for a delicious array of breakfast dishes. The locals rave over the Backpacker's Pie, Eggs Benedict, and French toast, to name a few. So, if you want to dine where the customer service is as good as the food, snag a seat at a table at The Breakfast Shoppe.  
552 Ritchie Hwy 
Severna Park, MD 21146 
(410) 544-8599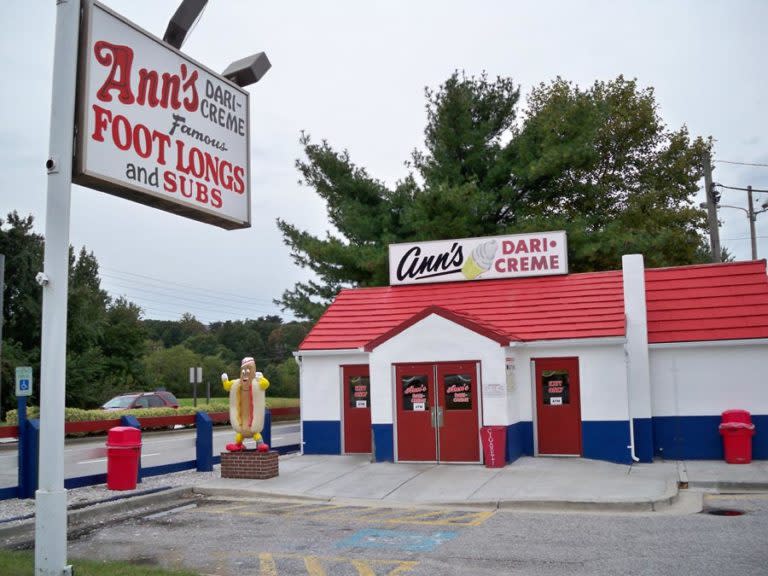 At Ann's Dari Creme you'll find folks lined up around the block to order a footlong or one of their delicious soft serve ice creams. Image courtesy of Ann's Dari-Creme.
North County locals would say Ann's Dari-Creme has the best soft-serve ice cream in town hands-down for 70 years and counting. Rain, sun, sleet, or snow, you will often find the quaint parking lot of Ann's Dari-Creme full and a line of patrons outside the door waiting anxiously for ice cream, fries, milkshakes, and footlong chili dogs. Loyal customers and new customers alike come from all over these United states for an Ann's footlong or a dozen or even two dozen. Why? Because Ann's Dari-Creme is a community within itself. Everyone is family, no matter if you are the person behind the counter serving up good food or the person at the counter eating it.   
7918 Ritchie Hwy 
Glen Burnie, MD 21061 
(410) 761-1231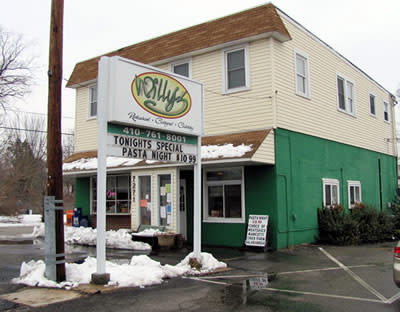 Dive into a plate at Willy's Kitchen, where the food is sourced locally. Image courtesy of Willy's Kitchen.
When farm-fresh food collides with good home cooking, you get one mouth-watering irresistible meal. Therefore, do not be fooled about how tiny Willy's Kitchen looks because it is packed full of big flavors. 
Local homemade quality crowd-pleasers include Pigs & Blankets, Smother My Biscuits, and poached crab. Dive into a plate at Willy's Kitchen, where the food is sourced locally, and the patrons are family — locals and tourists alike. 
7271 Baltimore Annapolis Blvd 
Glen Burnie, MD 21061 
(410) 761-8001