Picture this — it's 1776 and you've been invited to one of the hottest parties in town: the honorable William Paca's garden party for Annapolis' elite. There will be oysters, lamb, sweetmeats, plenty of ale and rum punch, tavern gossip, and if you're lucky, you'll hear Paca himself regale his guests with tales of his trip to Philadelphia and that time he met Ben Franklin.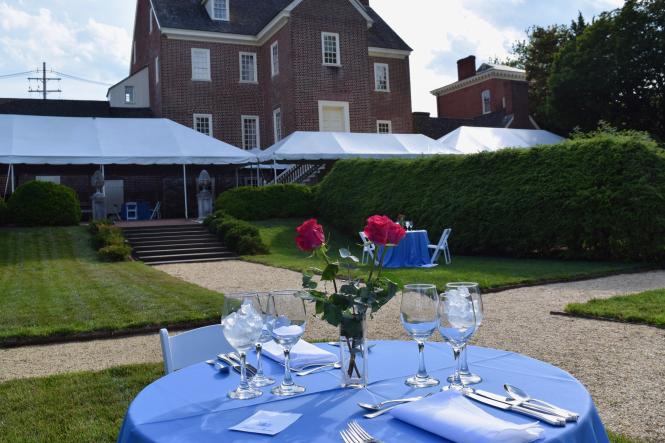 Join Historic Annapolis for Wine & Dine in the Garden this summer.  Images courtesy of Historic Annapolis.  

While we may not be able to time travel to this exclusive event, the next best thing is happening this summer, literally right in Paca's own backyard. Wine & Dine in the Garden is back by popular demand on select Wednesday evenings through August.

 
Dining in the Garden
During your meal, you will wine and dine al fresco in the lush, tiered, 2-acre English Garden, much like Paca and his household might have dined.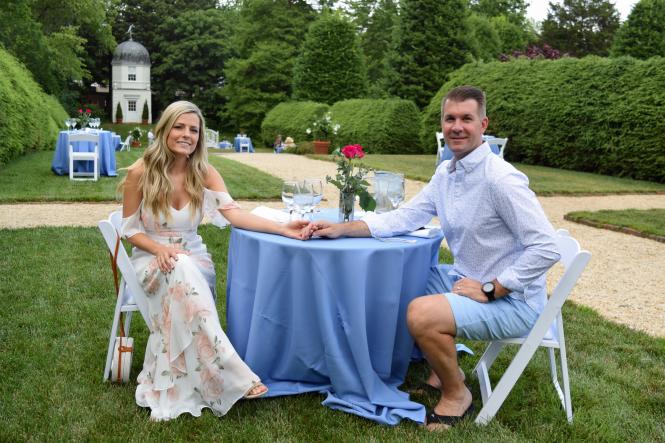 Wine & Dine in the Garden is back by popular demand on select Wednesday evenings through August.  Image courtesy of Historic Annapolis.

 

The Wine & Dine in the Garden events began in June 2020 as a way to offer a pandemic-safe experience. Tables are spread throughout the sections of the garden which creates an intimate dining experience unlike any other setting in Annapolis. Each table may seat up to 6 guests. Guests are also invited to stroll the 2-acre gardens during the event.

 

Historic Annapolis oversaw the restoration of the Paca Garden, completed in the 1970s, and they found clues in the soil and layers of the garden as to the original design and contents of the garden. They also rediscovered a natural spring that fed into the two outbuildings and the pond, which is shaped like a fish.

The garden you see today has been meticulously reconstructed to mimic Paca's original design as closely as possible.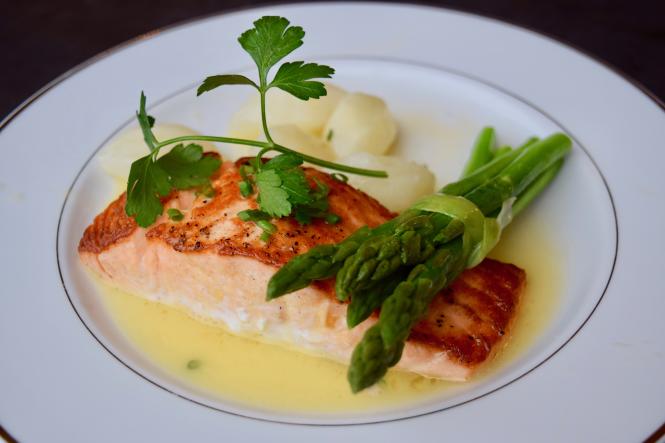 Dinner is prepared and served by the impeccable culinary staff at Ken's Creative Kitchen. Images courtesy of Historic Annapolis.

 
The Food
The four-course meal of decadent offerings is catered and served by Ken's Creative Kitchen. Each menu features seasonal, high-quality ingredients and a choice of three entrees, including a vegetarian option. Meals are served with your choice of red or white wine, iced tea, coffee, or hot tea.
Each monthly event is a new culinary adventure, since every course changes from event to event. The May 12 event is currently sold out but you can get on the waitlist by emailing kaelynn.bedsworth@annapolis.org or book now for June's event.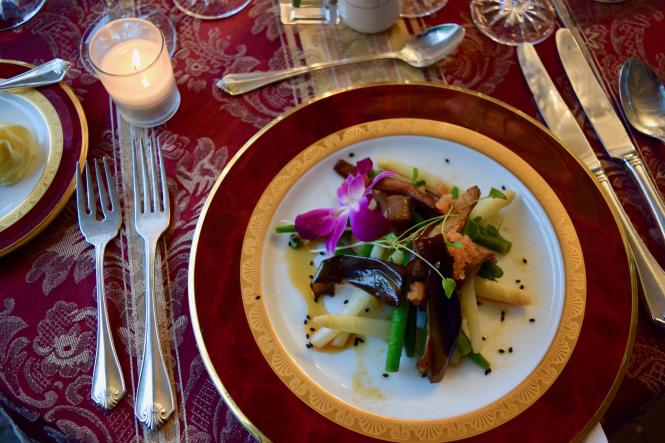 The menu focuses on fresh, local ingredients. Images courtesy of Historic Annapolis.

 

May's menu features a Chilled Sweet Pea Soup to start, then a Watermelon and Beet Salad, a selection of three indulgent entrees (Roasted Chilean Sea Bass Provençal, Seared and Roasted Duck Breast of Mascovy Duck, or Ratatouille Feuillete)  and a Warm Chocolate Truffle Cake for dessert.

 

Next month's menu (Wednesday, June 9) will again feature some of Maryland's best seasonal ingredients, starting with a Chilled Corn Soup. The second course offers a Panzanella Salad with Feta, with heirloom tomatoes, heirloom cucumber, red onion, olives, basil, croutons and a caper vinaigrette. Entrees this month include a choice of Seared and Roasted Fillet of Chesapeake Bay Rockfish with Jumbo Lump Crabmeat, Grilled Filet Mignon with asparagus and Dauphinoise potatoes, or Sage-Parmesan Polenta Triangles with roasted vegetables. The dessert will be a Fresh Strawberry, Raspberry, and Blackberry Shortcake served with Grand Marnier cream.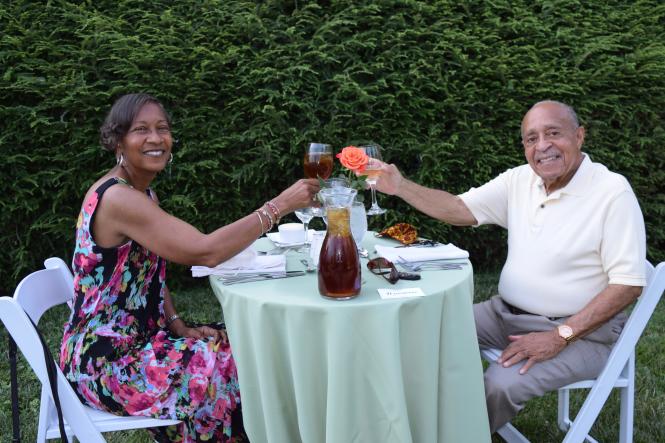 Grab your sweetheart and make your reservation as soon as possible- this summer event will sell out! Image courtesy of Historic Annapolis.

 
Event Details
Upcoming event dates include July 14 and August 11. Registration and menus for these events will be posted soon, so keep an eye on Historic Annapolis' Events page for further details.
Each monthly event runs from 5:30-8:00 pm, with dinner service beginning at 6:00 pm.
For each event, a rain date is scheduled, and it is suggested that guests plan to be able to attend either date. Decisions to move the event may be made up to 24-48 hours before the event, since weather (especially in Maryland) can be unpredictable.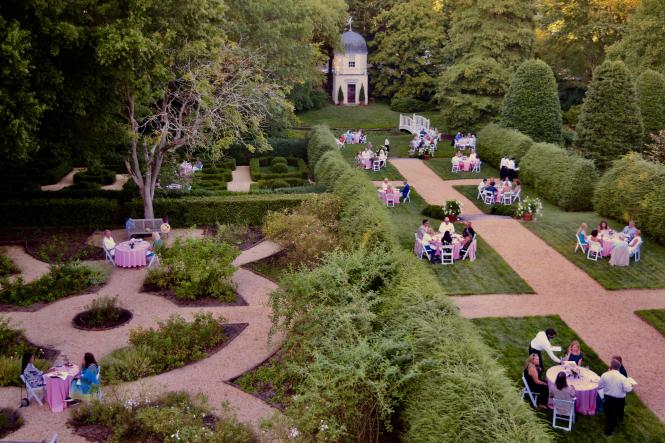 Dinner in the stunning and historic 18th century gardens of William Paca, Maryland signer of the Declaration of Independence. Images courtesy of Historic Annapolis.

 
An Unforgettable Evening
If you've ever visited the Paca Gardens, you know the sights and smells of the historic building paired with the earthy splendor of the gardens is an unforgettable experience. Wine & Dine in the Garden is certainly a feast for all the senses and a memorable way to spend a summer evening.