April showers are right around the corner and nothing is more satisfying on a rainy day than a hot bowl of ramen. This savory noodle soup has gained popularity in recent years and we're proud to have some of the best spots here in Anne Arundel County. From date night to family dinner, there's a restaurant option for every occasion.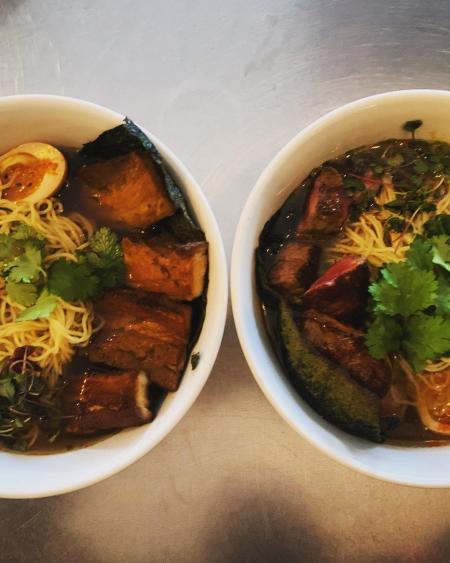 Tsunami is located on West Street in downtown Annapolis. Image courtesy of Tsunami.

 

 

An eclectic offering of Asian fusion, Tsunami is a popular hangout for young Annapolitans. The dark, yet nautical decor proudly decorates the walls with the work of local artists. Although the vibe is less reflective of the far East, the menu provides traditional dishes alongside vibrant Asian flavor twists on classic American fare. As the menu is continuously evolving, the delicious and rich ramen variations are a staple item. Whether you're up for the standard bowl or an added protein, you can always expect an umami experience when slurping this savory bowl of broth and fixings.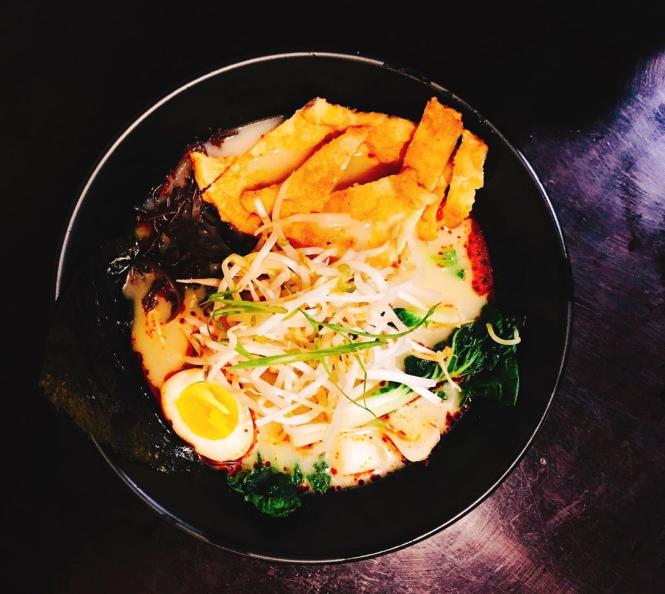 Shika offers amazing sushi and ramen at their storefront, currently only open for takeout or delivery. Image courtesy of Shika Sushi.

 
Shika Sushi & Ramen
Shika Sushi and Ramen brings traditional Japanese cuisine to the Annapolis area. The neighborhood atmosphere makes Shika a comfortable place to bring the whole family for sushi and ramen. The ramen options include vegetarian, chicken, pork or shrimp and each bowl is customizable with shoyu, miso or spicy miso broth and various toppings. It's impossible to curate a bad bowl since the depth of flavor is apparent in every combination. Currently, Shika only offers takeout and delivery via Grubhub, but we're looking forward to the in-dining experience as restaurants begin to open for full-service. Pair your ramen with a customary appetizer from the kitchen or sushi bar for an authentic Japanese meal in the comfort of your own home.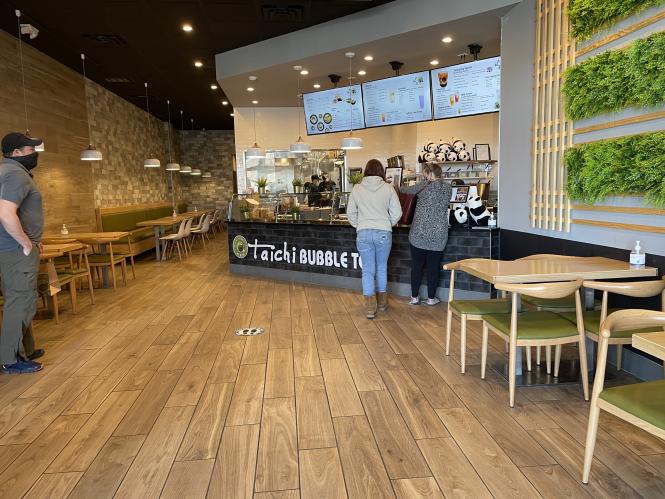 Taichi Bubble Tea offers up ramen and bubble tea. Image courtesy of the author.

 

 

The trend of fast-casual restaurants that specialize in Japanese fare has made its way to our coastal city. Found in the Harbour Center, Taichi Bubble Tea is a small yet plentiful option for poke and ramen, your way. Enjoy the opportunity to choose from a variety of broths, proteins, and additional favorites to make your ramen exactly to your liking. Add bubble tea to your version of the perfect bowl to complete the dining experience. Taichi is partially open for dine-in, but they also provide an efficient online or in-person ordering system for takeout.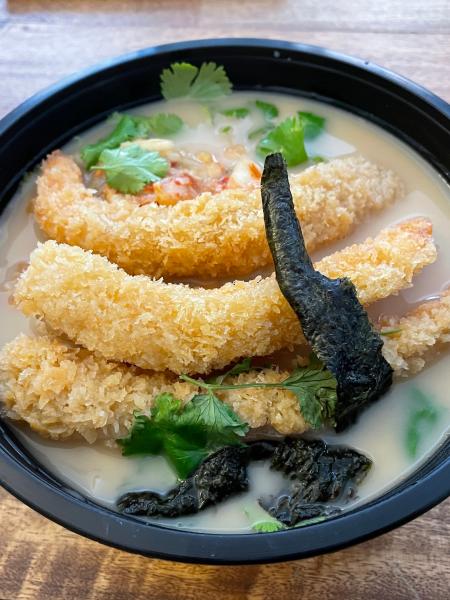 Shrimp tempura is the star of the ramen bowl from Poke N' Ramen. Image courtesy of the author.

 
Poke N' Ramen
On the other side of Anne Arundel County, Poke N' Ramen is serving up customizable ramen and poke in the Bay Dale shopping center in Arnold. This small storefront is open for takeout and provides a quick and easy online ordering system that ensures you're getting the perfect bowl. Although the ramen options are slightly limited in comparison to other restaurants in the area, Poke N' Ramen delivers rich and savory broth that will satisfy anyone's ramen craving.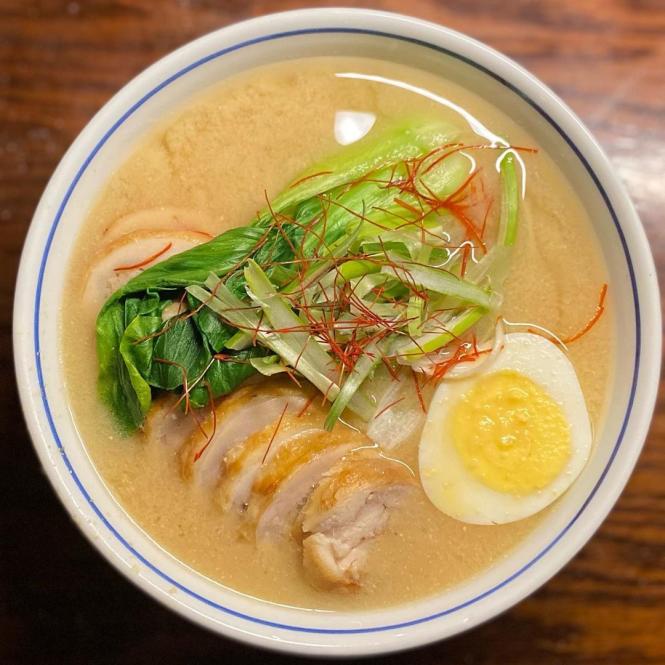 Joss on Main Street in downtown Annapolis offers ramen as well as an extensive sushi menu. Image courtesy of Joss.

 

 

As some of the go-to ramen spots are tucked into neighborhoods and shopping centers, Joss Cafe & Sushi Bar has a predominant presence on Main Street in downtown Annapolis. The large window seating makes Joss an authentic Japanese nook with a keyhole view of the Annapolis passersby. Available for takeout or in-person dining, enjoy sushi, traditional Asian appetizers, and piping hot bowls of ramen when the mood strikes. Joss is a local favorite and attracts both tourists and Annapolitans alike. Their online ordering system makes it easy to choose your favorites while exploring new elevated flavors and dishes. 

 

Whether you're looking for a dine-in or takeout ramen option, your choice of a restaurant will deliver authentic aroma and taste with every bowl. Even with the weather warming up, a hot bowl of brothy noodles is just the comfort food we all know and love.