All over Annapolis, you can find vibrant displays of art. Whether you are captivated by the vivid color contrasts of the colonial row houses in the historic district or admiring a vintage masterpiece in the Annapolis Marine Art Gallery, there is no shortage of artistry to experience. However, arguably the art that speaks loudest is not that which has survived hundreds of years. No, the boldest art is fresh, young, progressive, and full of hope and inspiration. That artistic labor of love is the product of Jeff Huntington, Julia Gibb, and the youth and teaching artist of Future History Now.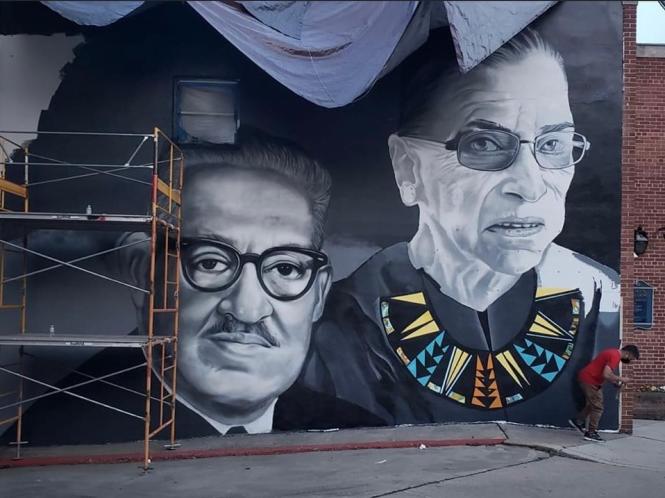 The Equal Justice Under law mural near the Anne Arundel County Circuit Courthouse. Image courtesy of Future History Now.

 

Future History Now is a nonprofit organization on a mission to transform the lives of youth facing adversities with the power of art. The most recent venture is the Kids Making History Mural Tour (KMH). The KMH Mural Tour has further provided youth with the opportunity to collaborate with experienced teaching artists, other young artists, and their community in a valiant effort to transform not only blank canvases but their own lives.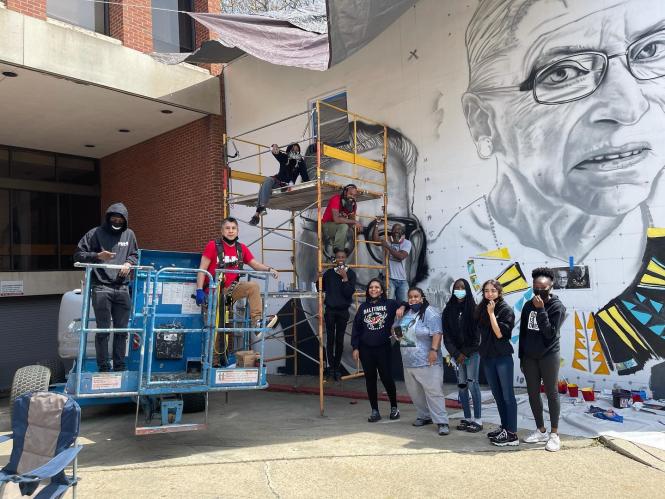 The Equal Justice Under Law mural in progress with Jeff Huntington and the Kids making History Team. Image courtesy of Future History Now.

 

 

On the walkable and virtual Kids Making History Mural Tour, you will encounter the most recent installment, "Equal Justice Under Law," featuring Supreme Court Justices Thurgood Marshall and Ruth Bader Ginsburg. Located across from the Anne Arundel County Courthouse, you can almost feel the eyes of Thurgood Marshall and Ruth Bader Ginsburg following you. When you look up, you will see them following you — an intentional design concept by Jeff Huntington and a subtle reminder that the eyes of justice are always watching us, beckoning us to do better today than we did yesterday for the sake of tomorrow.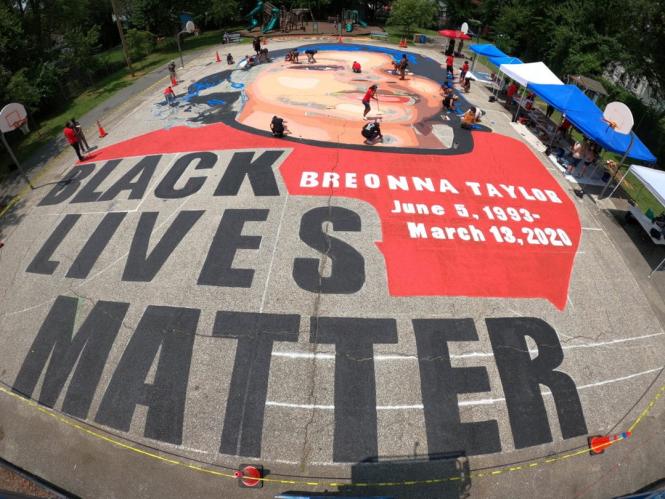 Aerial footage of the Breonna Taylor Mural. Image courtesy of Street Art Films.

 

We know it takes a village to raise a child. The latter sentiment is prominent along the Kid Making History Mural Tour. Sponsors for murals like "Equal Justice Under Law'' have come from near and far. Tour sponsors included Art in Public Places Commission Annapolis, Pepsi, The City of Annapolis, Cohen and Greene, P.A., and Regal Paint Centers.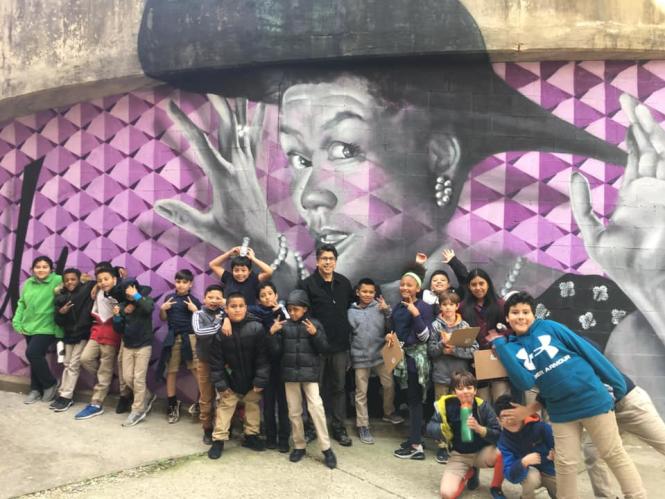 Kids from the Stanton Community Center stand in front of the Kids making History Mural of Pearl Bailey. Image courtesy of Street Art Films.

 

Other Future History Now murals include the 7000 square foot Breonna Taylor Mural in Chambers Park. The Breonna Taylor Mural is a tribute to Taylor and many others who have suffered at the hands of injustice in The United States. In collaboration with Banneker-Douglass Museum and the Maryland Commission on African American History and Culture, Future History Now brought together local youth, community residents, volunteers, Teaching Artists, and partner programs to complete the project. On the Kids Making History Tour, you will also find the John Lewis Mural at 95 West Street. This mural project celebrates the sacrifices and contributions of American politician and Civil Rights leader John Lewis.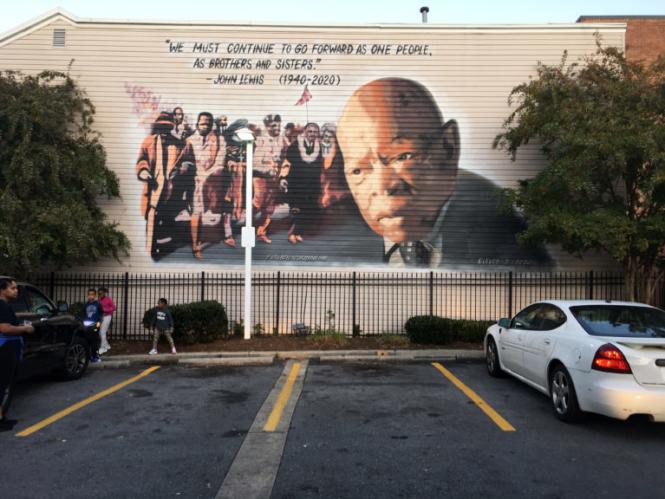 John Lewis mural courtesy of the Kids Making History Mural Tour. Image courtesy of Jeff Hintington.

 

We encourage you to get out and support Kids Making History. Go on the walkable tour and tune into the virtual museum guide voiced by youth artists.