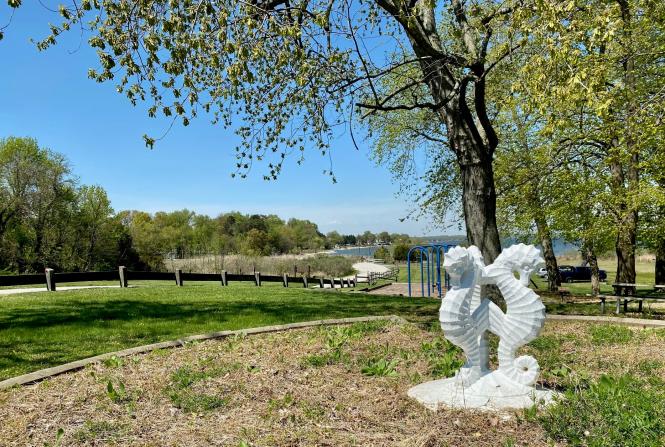 Mayo Beach Park is named for Commodore Isaac Mayo who was born in 1794. Image courtesy of the author.

 

Owned and operated by Anne Arundel County, Mayo Beach Park is a 22-acre multi-use recreational facility sitting at the mouth of the South River and Chesapeake Bay. It's located at the end of the Mayo peninsula where Thomas Point Lighthouse, a signature landmark is within view. The park offers lovely vistas, a beautiful shoreline with beaches that may be used by the public on designated open days for swimming in the summer season, shaded picnic tables, cartop canoe & kayak launching, rental facilities for weddings and other types of gatherings, play areas, and open space.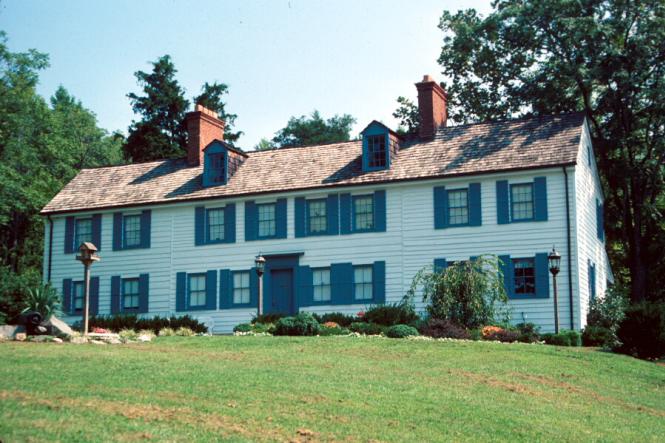 The Gresham Estate was the home of Commodore Isaac Mayo. Image courtesy of the Maryland Historical Trust, taken by Donna Ware 1990.

 
History of Mayo Beach Park
Commodore Isaac Mayo (1794-1861) was a prominent United States Naval officer (1809-1861) and patriot. He was born in Anne Arundel County and the entire peninsula between the South River and Rhode River was named for him.
Mayo served in several wars including the War of 1812. He married Sarah Bland in 1835 and they had one daughter.  He purchased 39 acres of Mayo Beach in 1856 from William and Sophia Dawson as an addition to his home Gresham Estate, a plantation of about 1400 acres. Today the home is a fully restored private residence listed on the National Register of Historic Places and sits on five acres.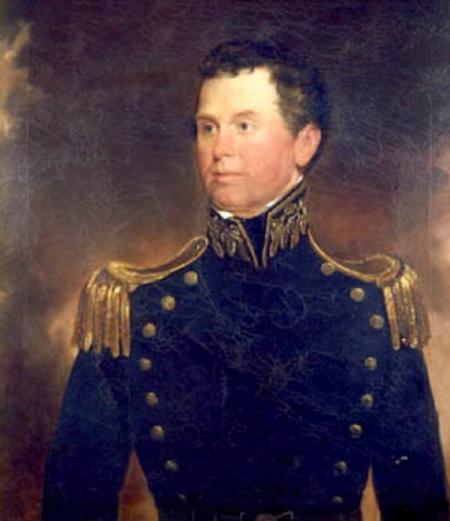 Painting of Commodore Isaac Mayo. Image courtesy of the author.

 

Commodore Mayo is credited with influencing the location of the US Naval Academy at Annapolis. He is buried in the Strawberry Hill Cemetery at the US Naval Academy.

 
Beach Resort History
Bathers by the thousands, many from Washington, DC and Baltimore left the hot summer city and swarmed to beaches on the Mayo peninsula from the 1920s and 30s, through the 1960s.
In the late 1930s, Charles and Mary Trabing opened Mayo Beach to paying customers as a popular family beach area with swimming, food, amusements, and slot machine gambling. By the 1950s, Mayo, along with Beverly Triton beaches were popular summer destinations. Cars crowded the narrow road that led on and off the peninsula. Later, residential communities were built around the beaches.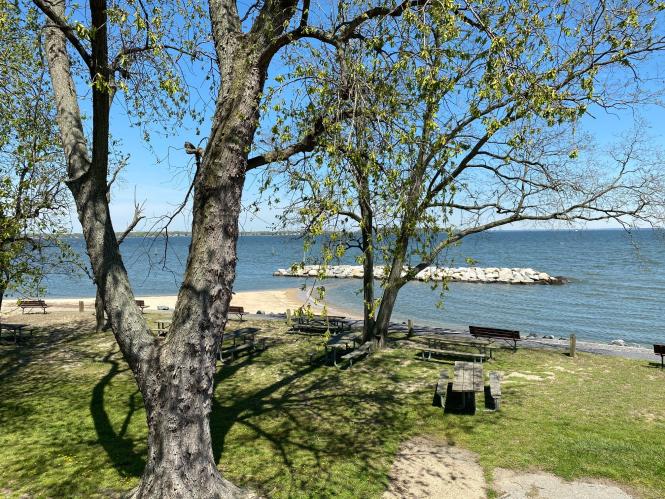 The Mayo Beach Park property was purchased by Anne Arundel County in 1976 for the purpose of preserving recreation and park open space. Fred Kramer became the resident employee caretaker of Mayo Beach Park. He was married at Mayo Beach Park and raised two children while residing at the park until 2001.
Enjoying the Park
Karen Jarboe, Park Superintendent for Mayo Beach Park and neighboring Beverly Triton Beach, explained the park's schedules and policies.
The park is free to the public on scheduled "Open Days", consisting of weekends and holidays from Memorial Day through September each year. Hours are 9:00am until 7:00 pm. Swimming is at your own risk - no lifeguards. Shallow beach area is available. Bathrooms and outdoor showers are provided. You may bring lunch, canoes, kayaks, windsurfers, or paddle boards. Check here for car top boat launch directions.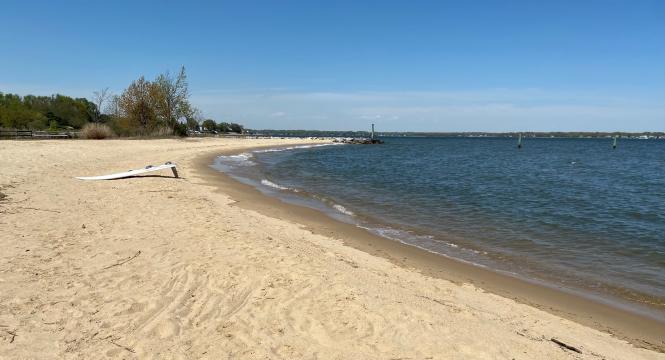 Bring your canoe, kayak or paddle board and explore the Chesapeake Bay! Image courtesy of the author.

 

The park is available on a permit basis for civic and nonprofit organizations, weddings, receptions, company picnics and family reunions. Facilities include a enclosed glass pavilion, outdoor bar area, picnic tables, playground, and open space. There are specific steps listed on the website to rent the park.

 

Not permitted: smoking, grills/fires, inflatable rafts, dogs on the beach, glass bottle From June 22 to August 14, Mayo Beach Day Camp, an adaptive/Integrated/special needs camp operates on the site. Register through the Department of Recreation and Parks. The camp is held five days a week for eight weeks.