You knew Annapolis had sailing, history, and crabs, but did you know we also have…poetry? As of April 2021, Mayor Gavin Buckley appointed a new Poet Laureate of the City of Annapolis: Maggie Benshaw. Maggie is a creative writing teacher at Annapolis High School, and it was my pleasure to speak to her recently about her writing, what inspires her, and her plans to bring more poetry to the Annapolis community.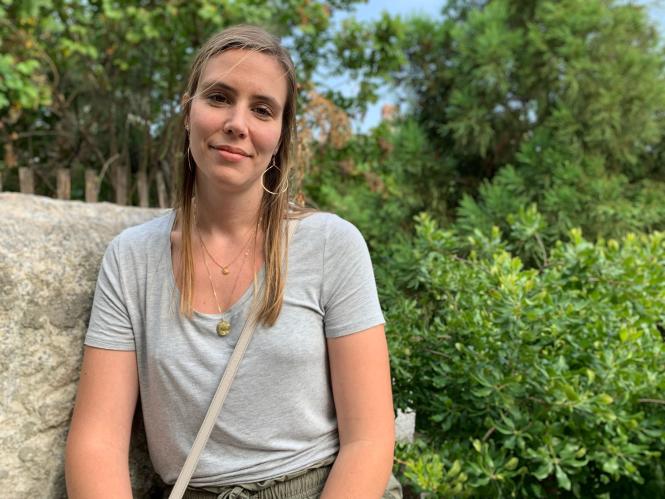 Maggie Benshaw, Poet Laureate for the City of Annapolis, plans to bring poetry to the Annapolis community in a big way! Image courtesy of Maggie Benshaw.

 
Poetic Background
When did you become interested in poetry?
I have always been a writer—even when I was little. Sometimes I stumble upon notebooks from years past, and I'm like, Oh wow, here are some of my beginnings. When I really started writing a lot more was probably the end of my college years, and then it has continued on since then.
Who are some of your favorite poets? 
I definitely draw inspiration from Sylvia Plath and Anne Sexton. I'm also a big E. E. Cummings fan; he really played around with style. I would say my favorite Cummings poem is "[i carry your heart with me(i carry it in]."
I love Emily Dickinson, too. I think we can say now that she struggled with mental health, even though it wasn't diagnosed in her time. I like that she was trying to capture those real-life topics and what she was going through.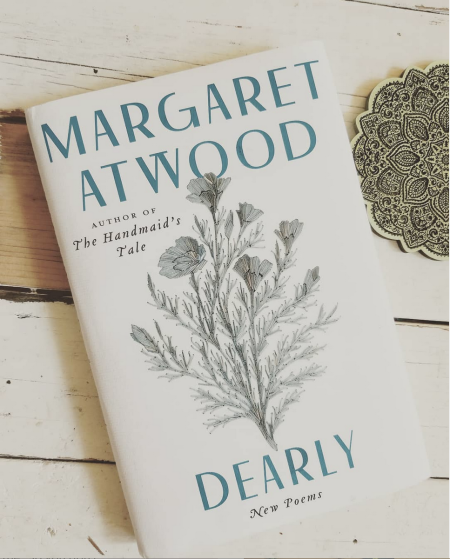 What's on Maggie's summer reading list? First up is Margaret Atwood's new collection of poetry titled "Dearly." Check Maggie's Instagram for more summer reading picks! Image courtesy of @poetlaureateannapolis Instagram.

 
The Role of Poet Laureate
How do you view your role as Poet Laureate? 
There are still some days when I feel beside myself; I am really excited, and I really hope I can bring the community and people what they want. Right now, I have been actively reaching out to restaurants and businesses and we are planning some events. I would also like to have events be as community-involved as possible. One event coming up in the fall will be at ArtFarm, and we are doing a teen (13+) event there on Friday, October 1st. It will be open-mic for poetry and spoken word. In the longer term, for next April (National Poetry Month), I'm working on some larger plans so that downtown can be immersed in poetry.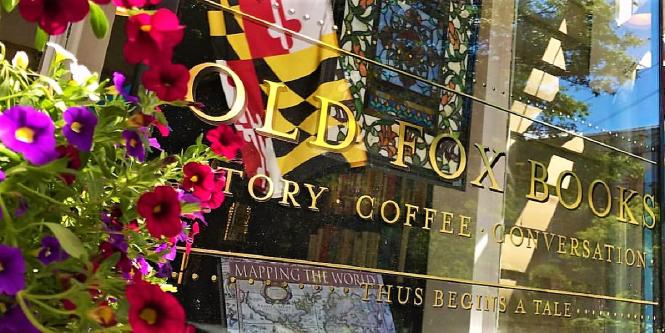 You can shop for poetry books at several charming book shops throughout Annapolis, like Old Fox Books on Maryland Ave. or Back Creek Books on Main Street. Image courtesy of Lois Villemaire.

 

What advice do you have for young poets? 

I think I would want to say to them don't be afraid. I think that's what keeps all of us away from what we're really passionate about. We get a little nervous. Don't be afraid … and read. The more you read and take in from different authors, poets, etc., the more you're going to realize that you're not alone in your passion and it gives us this spark. That can really light a fire under us and get us moving.

 
The Creative Process
What is your writing process like? When/where/how do you decide to start a poem?
I'm someone who writes either early in the morning or late at night. The beauty of technology is that I keep a running list of ideas on my phone. If I have an idea, I'll sit down and do sort of a brain dump and get it all out, and then I go back and try to piece it together. From that, I might write a draft and walk away from it, that's a big thing I stress. Get a draft out, walk away, come back. I'll do two to three drafts. I also like to handwrite; I always handwrite before I type.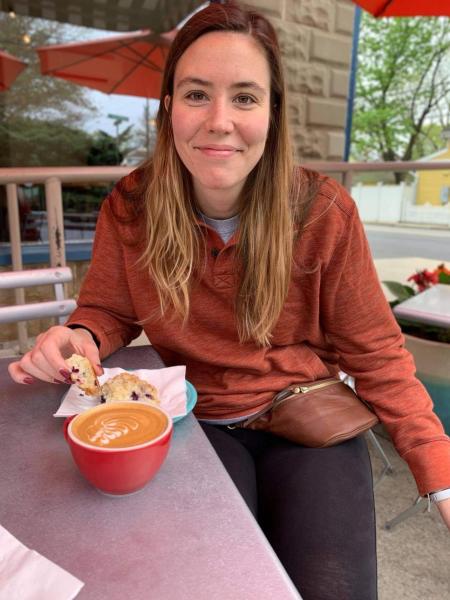 When Maggie isn't writing or teaching, she enjoys baking! Image courtesy of Ben Heemstra.

 

Is there anywhere in Annapolis that is inspiring to you, to write poetry or otherwise?

I used to live right downtown on Prince George Street, and I loved going down and being by the water; it's very soothing and calming. I just love walking around the little neighborhoods downtown. It's so old, so full of history. I think that a lot of people take for granted the beauty of the downtown area. I grew up living by water, and I do love that. I love writing and reading in Quiet Waters Park now.

 

Want to learn more about Maggie and upcoming poetry events in the Annapolis area? Or do you have ideas for Maggie about how you want to see more poetry in the Annapolis community? Be sure to follow her on social media for updates and give her a shout on Facebook to share your ideas.

 

Facebook: Poet Laureate for the City of Annapolis

Instagram: @poetlaureateannapolis