Yes! Spring is on the horizon, and I am super excited because I did a complete wardrobe refresh this year. For my new spring wardrobe, it was all about simplicity. I chose soft shades, pastels, lots of pinks and creams, light layers, and the occasional depth of color and pattern. To help get you started refreshing your wardrobe, here are five of your favorite local Annapolis clothing boutiques. Let the shopping sprees begin, shall we?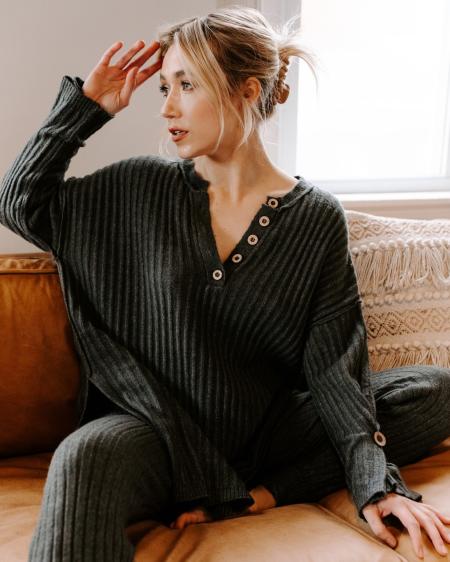 Cozy separates are perfect WFH essentials! Photo courtesy of Brightside Boutique.
Spring forward in comfort and style with the help of Brightside Boutique. I know I am not the only one who loves soft, cozy clothes that increase the desire to snuggle up on the couch with a good book in hand or a movie on the television. Exactly, so for all of us who are lounging while working, Brightside Boutique has the perfect new arrivals like the Free People Around the Clock Pullover and Joggers or the Cozy Cool Lounge Pants. However, if you are looking to hit your couch in business casual, add the Free People Rickie Top and Girl Talk Distressed Mom Jeans with the Catalina Initial necklaces and a pair of Easton Heeled Booties to your wardrobe. 
30 Market Space
Annapolis, MD 21401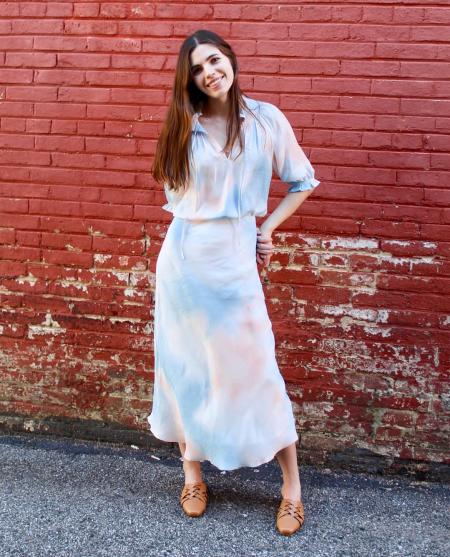 Tie dye is still in for Spring. Photo courtesy of Lilac Bijoux.
Lilac Bijoux is welcoming Spring with splashes of color with a new color palette of blush pinks, cloudy blues, crisp whites, and denim. I am living for The Cloud Set. There are fresh new hair accessories in their Spring mix, like the Speckled Headband in white and tan. Add a pair of Heishi Turquoise Chain earrings to your jewelry wall for a subtle touch of sophistication. Be sure to check out Lilac Bijoux's founder, Fern's picks, including the floral print Katherine Top for a splash of color or the Gold Maldives necklace to add a bit of elegance and class to your favorite t-shirt and jeans outfit.
180 Main Street 101
Annapolis, MD 21401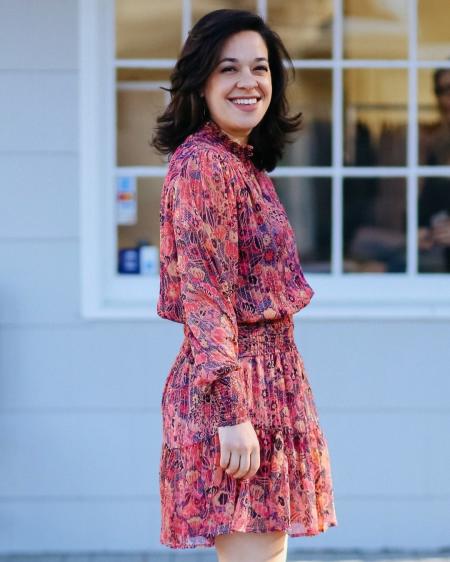 Pops of pink signal spring is in the air!
Photo courtesy of Wrabyn Boutique.
The Spring equinox has not arrived yet, but Wrabyn has. Located in West Annapolis, Wrabyn has the fashion and the stylists to help you turn the Annapolis streets into your personal runway. My first pick is the ALC Silvie Dress in navy blue and hot pink with a pair of gold Jenny Bird Cordo Drops earrings and AGL Myra Velour Booties. You can finish off the look with an Annabel Ingall Grace Hobo. Whether you are in the mood for dressy, business casual, or luxe loungewear, trust me, Wrabyn has you covered.
12 Annapolis Street
Annapolis, Maryland 21401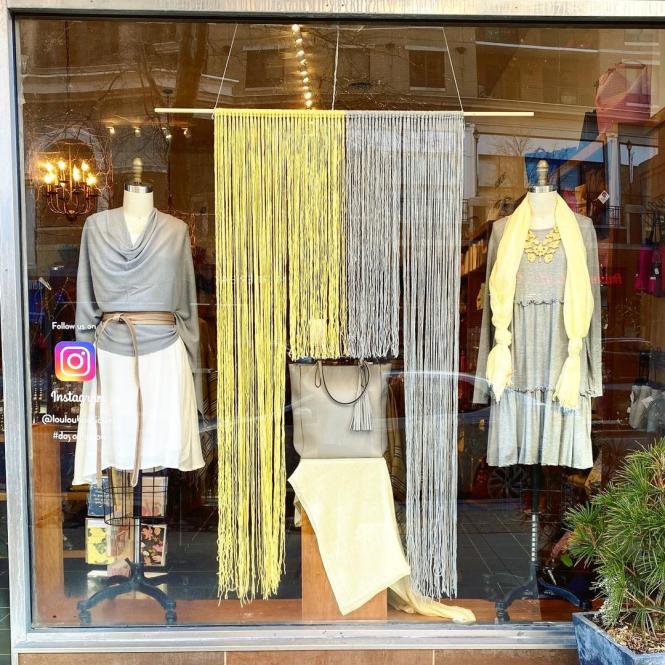 Family owned and operated, lou lou boutique has a location in downtown Annapolis and another in
Annapolis Town Center
. Photo courtesy of lou lou.
Family owned and operated, lou lou boutique knows a thing two about keeping things simple and comfortable, and I am here for both this Spring. From their favorite collections to their new arrivals, everything can be layered and is super stylish. Take the V-Neck Faux Suede Dress in Peacock or Khaki, for instance, pair it with the Hoodie Denim Jacket and sneakers for a casual day look or dress it up with a pair of Amano Studio Estrella Hoops and your favorite pumps or booties. Adding items you can intentionally layer to your shopping list is one of the best ways to refresh your wardrobe this Spring, and lou lou's Boutique is making it easy to do.
179 Main St
Annapolis, MD 21401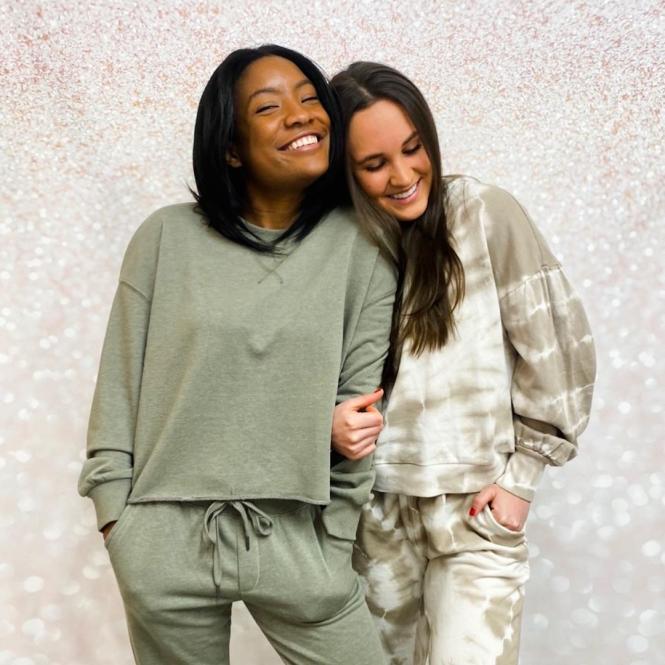 B Boutique is one of the newest shops in town with a brand new location on
Main Street
! Photo courtesy of B Boutique.
I am here for the fresh new arrivals at B Boutique Annapolis. Whether you want to show a little skin with their Thalia Cropped Sweater or stay covered and cozy with the Late-Night Feelings Quilted Jacket, there is a refreshing new look waiting for you. For me, it is the Sia Knit Top in Blush, with a pair of Kara High Rise shorts, Small Tube Hoop Earrings, and my favorite plain white sneakers. B Boutique is practically a one-stop-shop for all your wardrobe refresh needs this Spring.
211 Main St
Annapolis, MD 21401