I've been known to drive hours for a great meal; it's a great excuse for a road trip. Annapolis has so many fantastic restaurants, you can turn your day trip into a weekend and barely scratch the surface of the tastes that await. Here's my plan for a cuisine-centric weekend in my hometown. 
Day One:
Pick a hotel with a convenient location so you can walk pretty much everywhere. Historic Inns of Annapolis spans three 18th century buildings — Governor Calvert House, The Robert Johnson House (both overlooking the State House), and Maryland Inn, perched at the top of Main Street—in the heart of historic downtown. If it's water views you crave, there's no better spot that the Annapolis Waterfront Hotel, with a balcony room overlooking Ego Alley.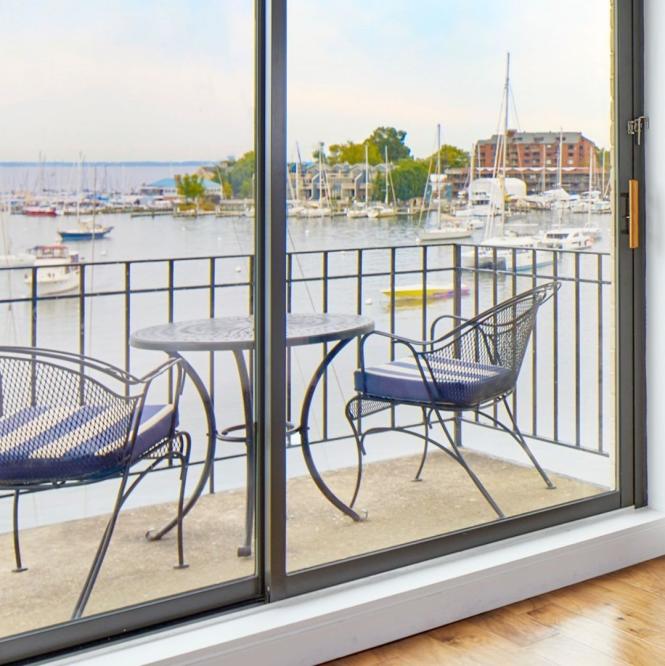 Lodging options abound in Annapolis from B&B's to large properties like the Annapolis Hotel (pictured).  Image courtesy of Visit Annapolis.

 

Devote your first day to all things seafood, because, Annapolis. In my opinion, you should start at Sailor Oyster Bar. Set in a row house on West Street in the Annapolis Arts District, this jewel-box of a bar features fresh-shucked oysters (with Maryland and Virginia always represented) and an ever-changing selection of creative small plates, like hamachi crudo and torched scallops. Add on a craft cocktail or local beer, and you have a great start.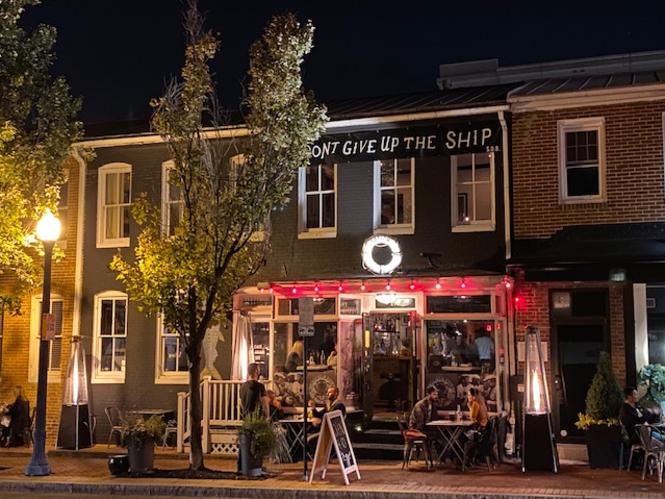 Sailor Oyster Bar located on upper West Street in Annapolis serves up small plates of hamachi crudo and torched scallops. Image courtesy of Sailor Oyster Bar.

 

Next, head to the Maritime Republic of Eastport. Located just across Spa Creek from Annapolis, this peninsula was the heart of the fishing industry for much of the 18th and 19th centuries and is a natural for great seafood. Dig into what is quite possibly the world's best crabcake at Boatyard Bar & Grill, a favorite port of call for sailors. No one does fresh fish like O'Learys Seafood Restaurant, be it whole branzino or their classic crispy rockfish finished with tomato-cilantro salsa and chipotle aioli. For fish with a view, request a window seat at Chart House, and save room for their signature lava cake.

 

Crab Cakes from Boatyard Bar & Grill can be savored in person at the restaurant, but they also ship! Image courtesy of Boatyard Bar & Grill.

 
Day Two:
Start off with a great breakfast. Chick & Ruth's Delly is an Annapolis institution; this colorful diner was founded in 1965, and the yellow-and-orange interior hasn't changed a lick (and I mean that in the best way). Crab Cake Benedict is a natural, as is their homemade corned beef hash. Newer but equally beloved is Iron Rooster, down at City Dock. Their crab hash with crispy diced potatoes, poached egg, lump crab and chipotle hollandaise is one of my favorite dishes in town, and their chicken and waffles get raves. Insider tip: Get a homemade pop tart to go for noshing later.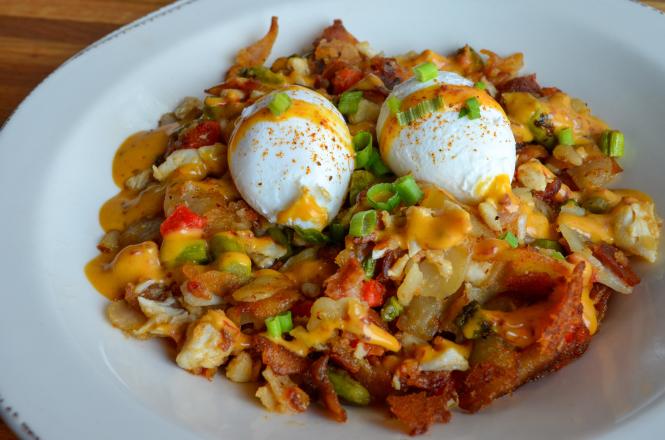 Don't forget to order a RoosTart for dessert from Iron Rooster. It's like a pop tart on steroids and oh so good! Image courtesy of Iron Rooster.

 

Walk off those calories with a docent-led tour by Watermark Tours, which will take you all around the historic city core, stopping outside of key spots to tell tales of the residents who lived there. Or head off on your own to explore the brick-paved side streets, keeping an eye out for historic markers that identify the house's origins: red for 1700s Georgian, green for 1800s Greek Revival, gray for 19th and 20th century Annapolis Vernacular, and so on. (Get more detail on the Historic Annapolis website).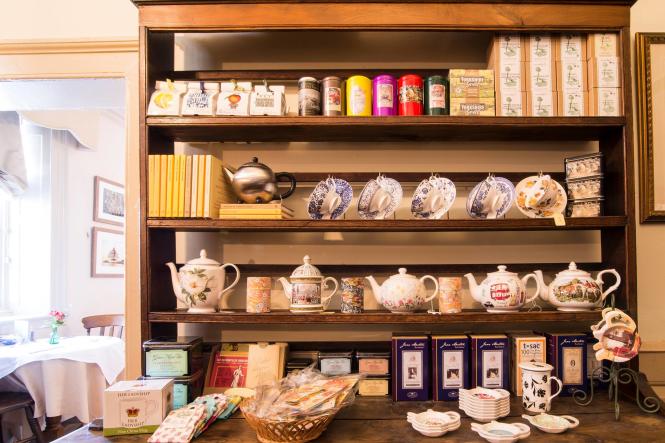 Reynolds Tavern sits on Church Circle across from historic St. Anne's Church. Image courtesy of Visit Annapolis.

 

Once you're in a historic state of mind, it's time for lunch at one of the oldest spots in town. Located on Church Circle, Reynolds Tavern was built in 1747, as a hat store/boarding house/ tavern. Their walled garden is a lovely spot to dig into a salmon Caesar salad or fried green tomatoes (and don't forget a side of truffle fries) or try a traditional English tea with finger sandwiches and homemade scones in the period dining room. Down by City Dock, Middleton Tavern was the new kid on the block when it was built in 1750. Steamed mussels are a house favorite, as are the oysters Rockefeller topped with crab meat—both best enjoyed on their front deck overlooking City Dock.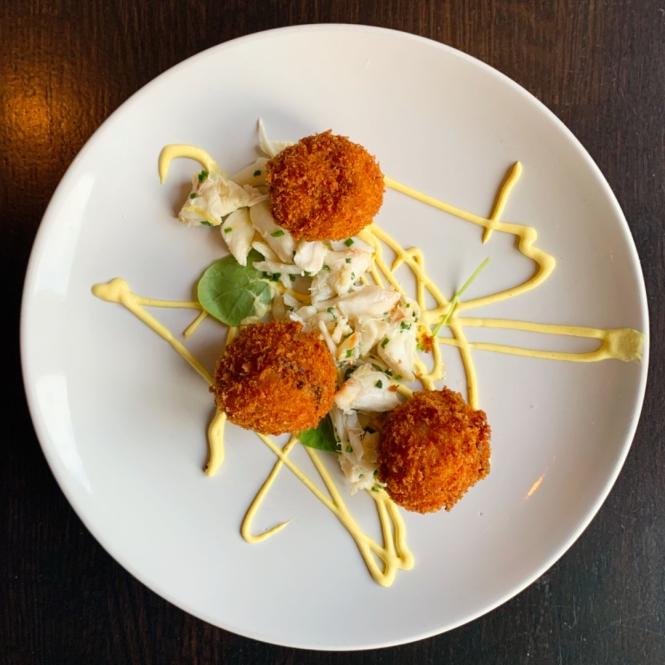 Level Small Plates Lounge Crab and Arancini. Image courtesy of Level.

 

After dipping your toes in the past, use the dinner hour to taste our town's modern side. Preserve puts a contemporary focus on pickling and fermentation, leading to creative combos like a gulf shrimp roll with fermented celery or buckwheat noodles laden with house-made kimchi, oyster mushrooms, and crispy garlic. Just up Main Street, Fox's Den is a craft gastropub with stellar pizzas (try the Fig & Pig, topped with ham, fig, and brie. At Level Small Plates Lounge on West Street, mix and match their seasonal vegetarian, meat-centric, and seafood (don't miss the tuna tartare) and save room for dessert: homemade cookies with a side of cereal milk.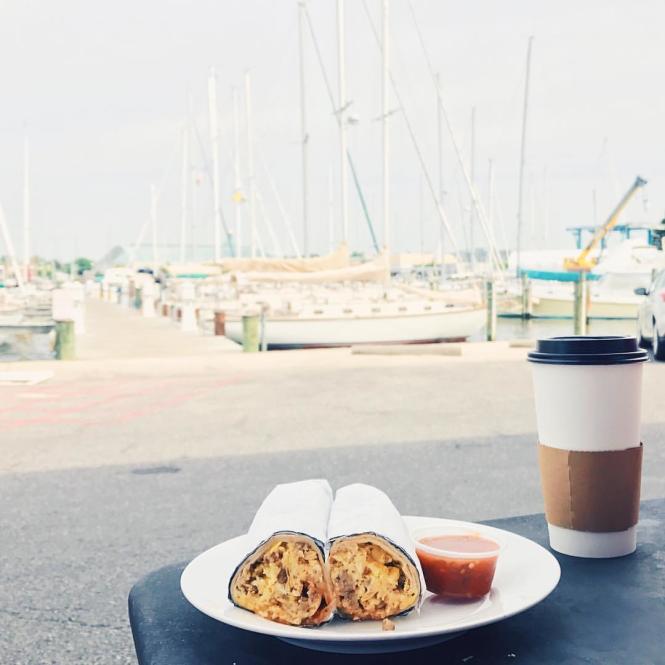 A breakfast burrito with a view! Image courtesy of Bread and Butter Kitchen.

 
Day Three:
It's your last day, so grab a quick early-morning bite at Bread and Butter Kitchen in Eastport, which overlooks City Marina, then get out and explore the water. Annapolis Canoe and Kayak offers small-craft rentals from a floating dock in Eastport (closed on Wednesdays and Sundays until May), Watermark kicks off their 2021 harbor-cruise season in mid-March, and the pilot-yourself Annapolis Electric Boat Rentals start-up April 1.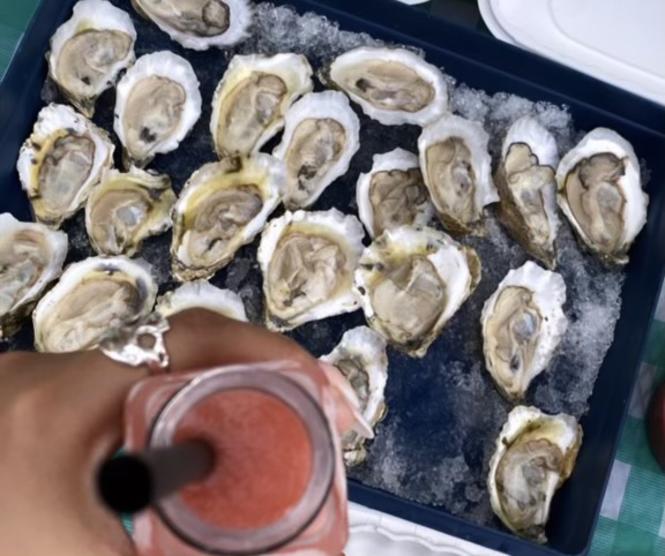 Oysters on the Half Shell! Image courtesy of Sailor Oyster Bar.

 

Or you could also skip breakfast and have an hours-long brunch at Miss Shirley's Cafe, a perennial award winner for decadent Southern cuisine. Food Network deemed their pancakes the best in the country, but I'm wowed by their massive omelets—there's even one with fried chicken, biscuits and gravy!—and their spicy, veggie-stuffed Bloody Marys.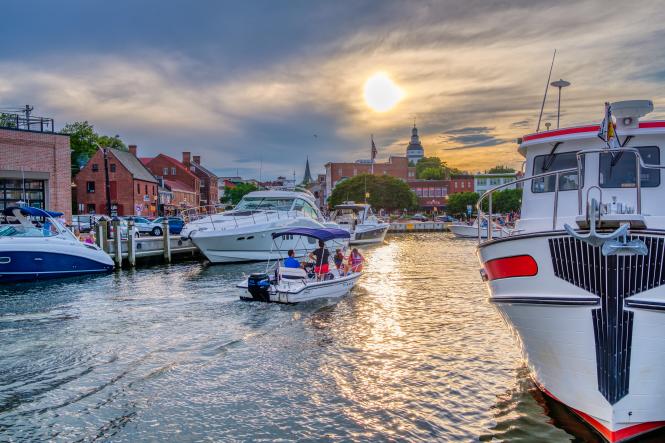 Plan your stay for a weekend of Foodie fun at Visit Annapolis! Image courtesy of Bob Peterson.

 

But wait, you're thinking: We're leaving and we haven't even had steamed crabs yet?! Nor did you get to try the Chesapeake Roll at Joss Café & Sushi Bar, killer tacos and margs at Vida Taco Bar, fall-of-the-bone ribs at Annapolis Smokehouse at Tavern, or a slew of other great places to eat. Guess you'll just have to come back soon!