The Annapolis Maritime Museum (AMM) is now open to visitors with their new exhibit, Our Changing Waterfront. Bringing together technology and a visual history of the Bay through gallery exhibits, hands on learning and an impressive chronological timeline- the new permanent exhibit was well worth the wait! One new feature brings the story of a Chesapeake Waterman to life, quite literally. The holographic image makes you feel like you are standing with him on the dock while he narrates a typical day on the Bay!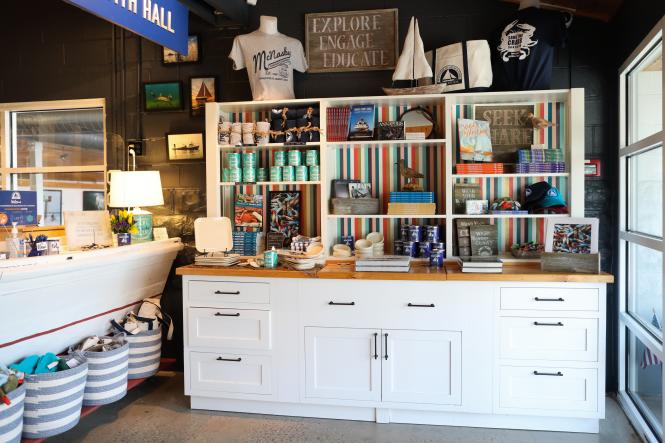 A bright and colorful gift shop greets you as you enter the brand new exhibit at the Annapolis Maritime Museum.

 

The AMM also offers visitors a feast for the eyes with a rotating gallery of artists with a passion for the Chesapeake Bay. Currently, the gallery is showing the work of local photographer and visual historian, Jay Fleming. Kids will also enjoy watching the oysters, fish & crab in the aquariums. There is also a live fish cam to capture their imagination and nurture their understanding of Bay ecology.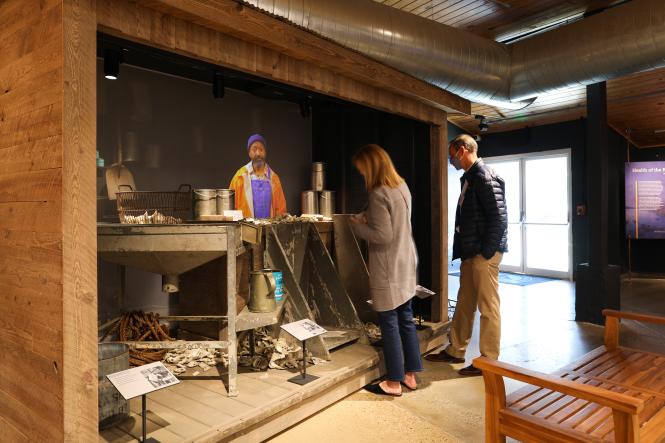 Guests interact with the holographic waterman exhibit at the Annapolis Maritime Museum.

 

For a true family adventure, book a sail on AMM's historic Skipjack, Wilma Lee! Offering a variety of cruising options you can book a heritage adventure to learn more about the oyster and its importance to the bay, a sunset cruise with an adult beverage or two, a cruise out to Thomas Point Lighthouse, or during May- book a cruise down to the Annapolis harbor for the Blue Angels Show!

 

For a full day in Eastport and the Annapolis Maritime Museum, stop at Wild Country Seafood just a half a block away for some delicious, homegrown Chesapeake Bay Oysters- Patty's Fatty's. This restaurant and seafood shop is run by the Mahoney Family, this father and son duo are the last true watermen in Annapolis.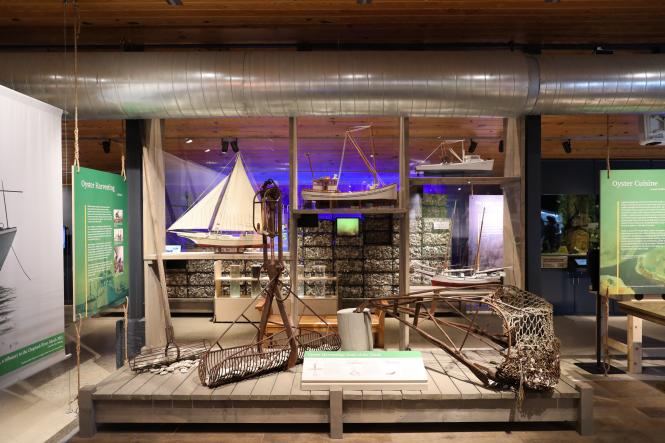 Learn about the importance of the oyster to the Chesapeake Bay's ecology.

 

Learning about the maritime history of Annapolis is a must for tourists and residents alike. AMM weaves the heritage, history and culture of the Chesapeake Bay into an accessible tableau for young and old. On your next stay in Annapolis be sure to schedule a visit to this Chesapeake and Annapolis treasure.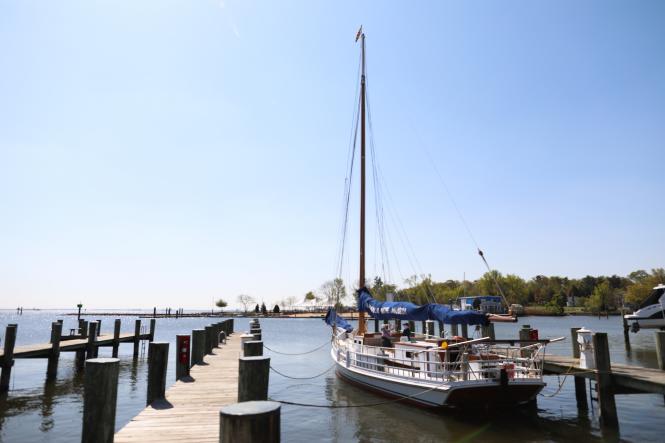 Book a tour on the historic skipjack, Wilma Lee! Cruises depart from AMM's docks.  
Visit their website for more details!