Are you a fan of Artisan bread – that warm, crusty bread of a particular shape? It can be round or oblong, skinny and long, small triangles or even squares. Artisan bread is less about the actual bread and more about the individual who is skilled in the techniques of baking it. Next time your plans require a special loaf consider these local spots for artisan loaves.
Tastings Gourmet Market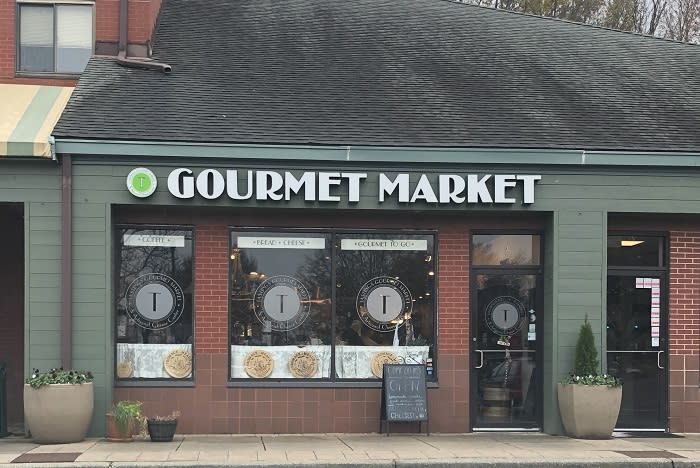 When you enter Tastings Gourmet Market (1410 Forest Dr, Annapolis, MD), be prepared to make decisions. This market uses locally sourced ingredients to provide a wonderful and tempting variety of artisan breads along with specialty foods, such as cheeses, meats, and salads.
Stacey Adams, owner and culinary manager has these words of advice for customers: "Place the rolls or baguettes in the trunk or there will be nothing left when you get home."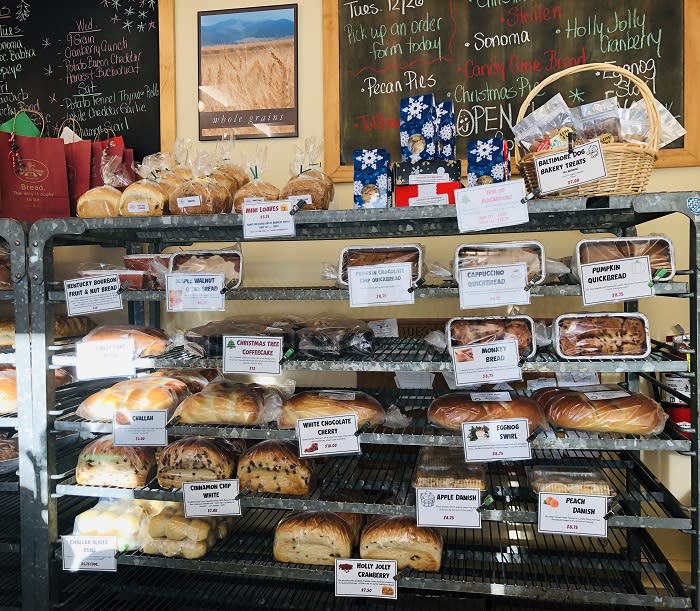 Ms. Adams, who was educated in her craft in Italy, France, and Greece opened the market 12 years ago. The most popular item is the French baguette. The oven is active all day so customers can always have a warm baguette. Other artisan loaves offered include crusty multigrain loaf, Italian ciabatta, and house focaccia du jour. Sandwiches are made on triangular green olive rolls and square pave rolls.
Shoppers have the choice of purchasing breads fully baked or par-baked (partially baked and then rapidly cooled and frozen) to be baked later at home. The market also carries a menu of prepared foods to-go, emphasizing European and Mediterranean ingredients.
Great Harvest Bread Co.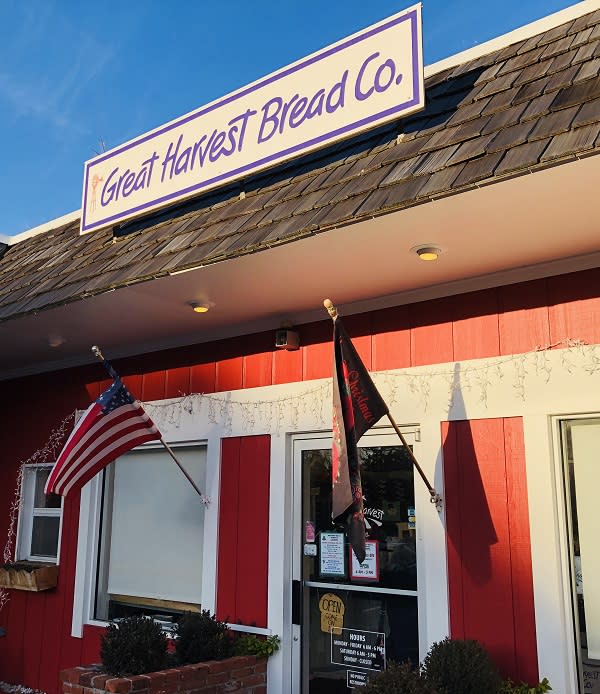 Two artisans were busy performing their craft in the open kitchen of Great Harvest Bread Co. (208 Ridgely Ave., Annapolis) located within this small but very well-stocked bakery. The aroma and display of freshly baked loaves are almost overwhelming, as each sounds more tempting than the next. For example, on a daily basis breads include honey whole wheat, old fashioned white, challah, vanilla almond swirl, Italian baguettes, sinful cinnamon and more. There's something for everyone from high fiber to low carb loaves and rolls in a variety of flavors.
Each day of the week has additional special choices, so it's a must to check the schedule at the store or online. The philosophy is the use of simple ingredients (like yeast, salt, honey), fresh milling the whole grain flour every day, and baking from scratch. Holiday themes are very popular. Look for the Christmas Bake Menu this month as well as unique gift ideas. Stop in for a free slice of fresh bread.
Whole Foods Market Bakery
The bakery section of Whole Foods Annapolis (200 Harker Place), located in the Annapolis Towne Centre, displays an assortment of savory artisan breads. Italian and Sourdough loaves are the best-selling and baked daily in the ovens behind the well-stocked shelves. Traditional French, multigrain, and artisan baguettes are available in packaging that is easy to grab and go. The loaves are crusty and filled with goodies like berries, nuts, herbs, spices, and topped with seeds. In fact, one of their specialties is Seeduction Bread, which contains sesame, millet, pumpkin, and poppy seeds to create a unique nutty texture, especially when toasted.
Images courtesy of Lois Villemaire