Creativity is intelligence having fun. — Albert Einstein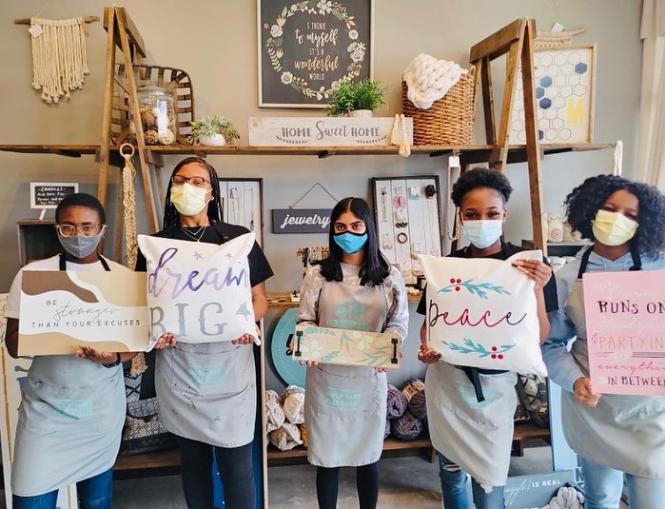 A group of teens show off their completed artwork from a DIY class at AR Workshop. Image courtesy of AR Workshop.

 

The last year came with a lot of thinking, planning, strategizing, and re-strategizing to find some path toward normal. For many of us, that path has been long and stressful. The latter is why AR Workshop is such an inspiring novelty and perfect escape for adults and children. I will be the first to say I am able to think better and work more efficiently after allowing my creativity to flow.

 

AR Workshop is the manifestation of Maureen Anders and Adria Ruff's dream to provide DIY workshops for home decor and other creative skills to the public. AR Workshop began in 2010 with Anders Ruff, a graphic design, party styling, DIY blog, and online shop. Anders Ruff quickly transitioned from a popular Etsy shop specializing in printable party goods to a branded e-commerce store and blog, Ruff Draft. After six years of awesome DIY designs, AR Workshop was born out of the idea for an inspiring and charming boutique workshop.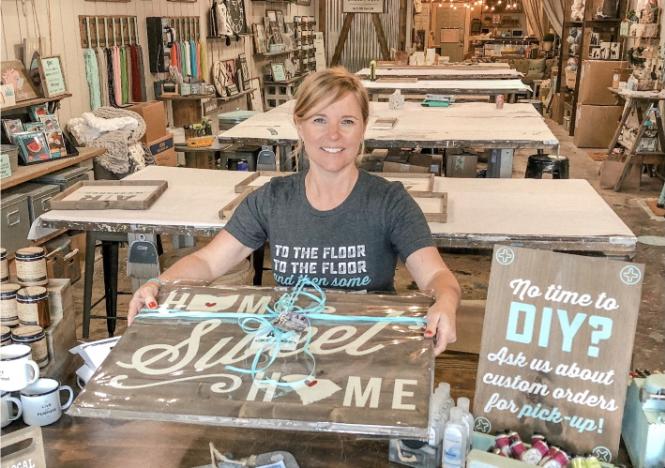 For the DIY averse, have AR Workshops create a custom sign or craft for your home or beach house! Image courtesy of AR Workshop.

 

From there, it has been up, up, and out! You can visit over 150 AR Workshop franchise locations across the United States territory, including the one here in Annapolis. Each workshop offers hands-on workshops, summer camps, and DIY-to-go Kits, along with one-of-kind retail items for sale. So, blow off some steam, destress, get creative, and have some fun at the AR Workshop of Annapolis. While there, you can create a unique work of art or have one made specifically for you!

 
DIY Workshops
Whether you are a lone art ranger or looking for a creative and fun girl's night out, AR Workshop has a seat for you and your crew. There is always a variety of DIY projects lined up each month. You can register for hands-on classes to learn how to create various customizable decor accessories. Your home decor will always remain on-trend with the help of the AR Workshop of Annapolis. From canvas art and wood pieces to yarn and metal pieces, and more, there is a medium for everyone's artistic expression.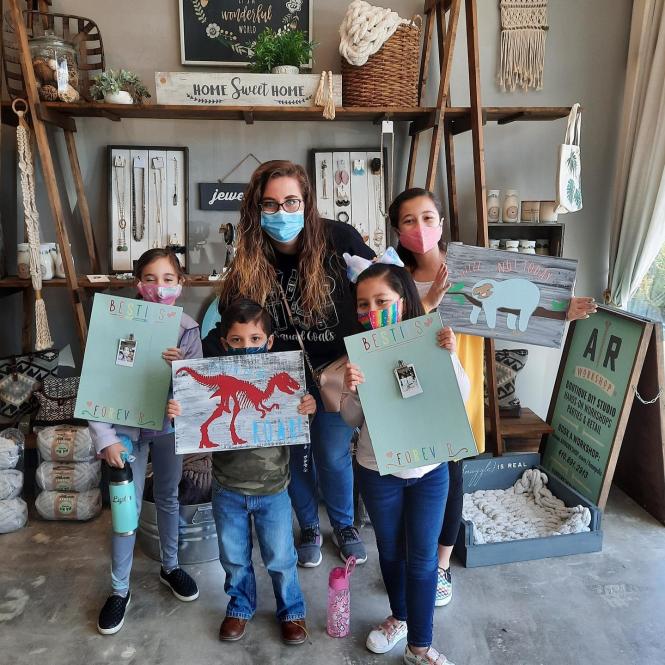 AR Workshop offers a variety of summer camps for kids of all ages! Image courtesy of AR Workshop.

 
Summer Camps
Who says Summer fun is a thing of the past? Not us or AR Workshop. Summer camp projects are still in the works, and you can find out what dates and projects will be available by checking out the  AR Workshop summer schedule. Although projects vary by location, you can trust that the fun and memories your child will have will remain exhilarating.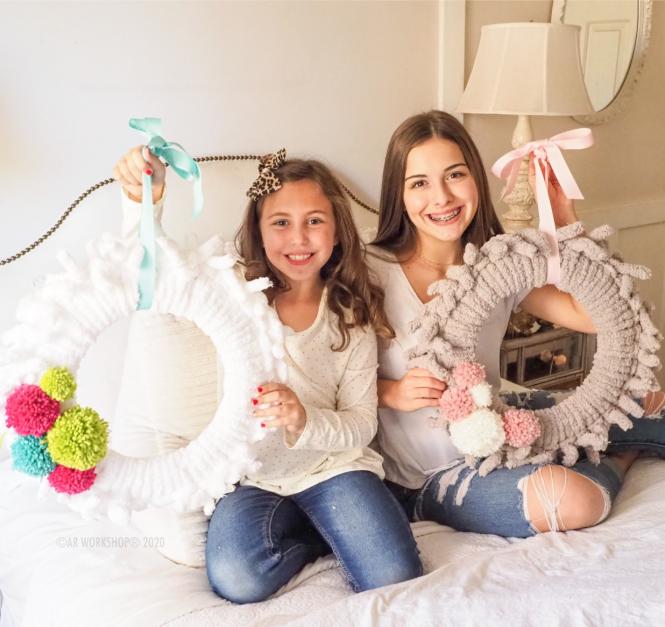 Grab a DIY Kit to take home or have one shipped directly to your house! Image courtesy of AR Workshop.

 
DIY-to-go Kits
Feel more comfortable expressing your creative juices in the privacy of your own home, a small group, or a more intimate setting? Drop by the Annapolis AR Workshop and pick up DIY-to-go Kits for your family, yourself, or your event today. Ask about shipping options if you prefer to have your kits delivered to your doorstep.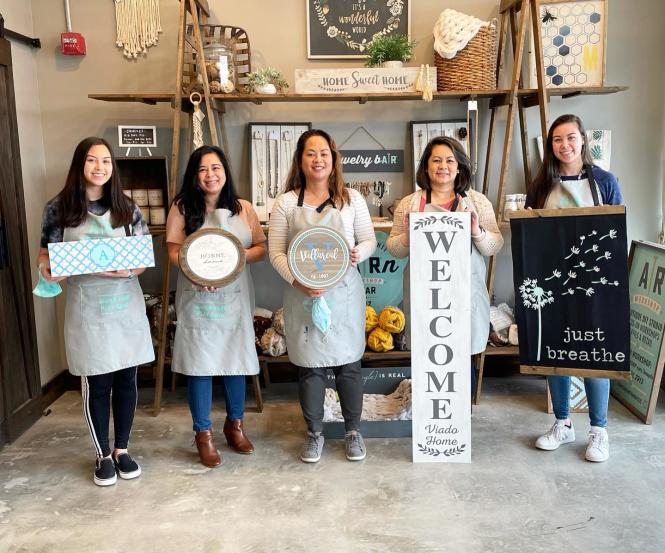 Book an event for the whole family, perfect for a little post-pandemic fun! Image courtesy of AR Workshop

 
Group Events
Need a fun day for a big group of family, friends, or coworkers? AR Workshop has the space you need to let your creativity run wild. AR Workshop offers corporate teambuilding and virtual team building events, bridal and birthday parties, as well as virtual party kits. So, no matter the size of your groups or the distance between the members, everyone can have tons of creative fun together!