Here's some great news for Black Market Bakers fans: Their storefront bakery on Main Street at South River Colony in Edgewater is officially open! So, you can get fresh bread, sweet treats, and addictive egg sandwiches all day long, not just on weekend mornings at their popular food truck. (Though that's not going anywhere.)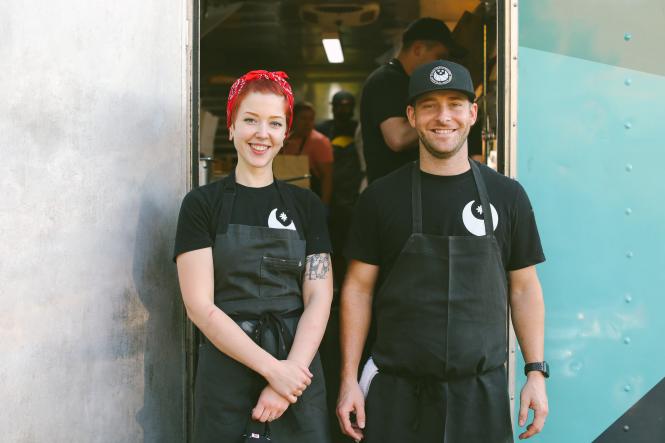 Sarah Carr and Steve O'Leary, owners of Black Market Bakers. Image courtesy of Drawn to the Image.

 
Food Truck to StoreFront
Black Market Bakers is the creation of baker Sarah Carr and the father/son team of Tom and Steve O'Leary. The plan had always been to open a storefront bakery, but they shifted to a food truck when the pandemic interfered. The outdoor model was ideal for social distancing, and devoted fans turned it into a weekly excursion. "I think Annapolis needed an escape during the pandemic," says Steve. "This community has been unbelievable. The gratitude for how I feel for where we are after a year is just shocking."
Now you can snag a BMB egg sandwich any time of day!  Image courtesy of Drawn to the Image.

 
New Digs, New Menu
With the new bakery, instead of being open only on weekends, they can bake and sell all day. "We'll do a bake before we open, a bake at mid-morning, and a bake at late morning," says Steve. "Eventually, we'll tack on a lunch menu. The oven is right out front, so we're cooking out there in front of everybody."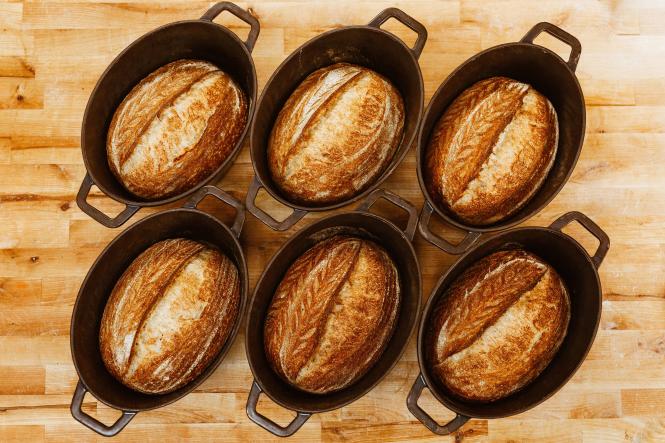 Freshly baked loaves of bread are a customer favorite from Black Market Bakers.  Image courtesy of Drawn to the Image.

 
Baking It
When you visit, and Steve and Tom look familiar, you likely saw them over the winter when they appeared on the Peacock cooking show Baking It. "It was joyful and happy," Steve says of the experience. "If you knew us and watched the show, I think it deepened our love for our truck. Seeing a father and son who you know- be the same on the TV show—we did not change who we are at all on that show."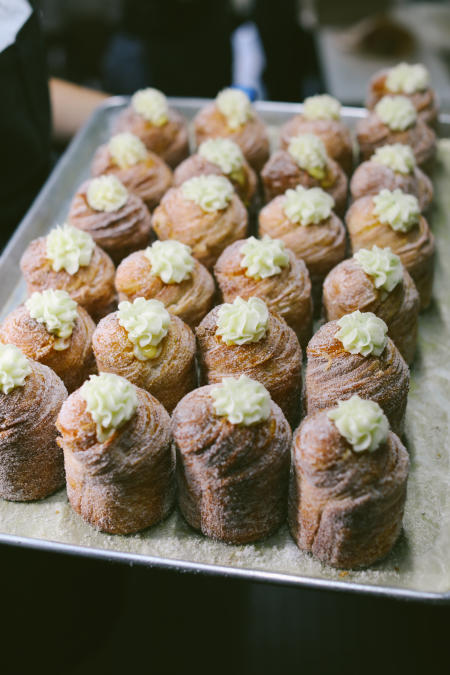 Signature 'cruffins' from BMB, a cross between a croissant and a muffin. Image courtesy of Drawn to the Image.

 
What's a 'Cruffin'
In addition to friendliness, Black Market Bakers is known for wonderful bread and creative, fun sweet treats like filled cruffins (a combo croissant-muffin), fruit scones, and an ever-changing array of special creations. As always, keep an eye out for the unexpected. "Last year as a kitschy joke, we did oatmeal pies. If we were to add up everything that we've sold for the last 20 months those would be a home run. We've sold so many of those, more than anything else."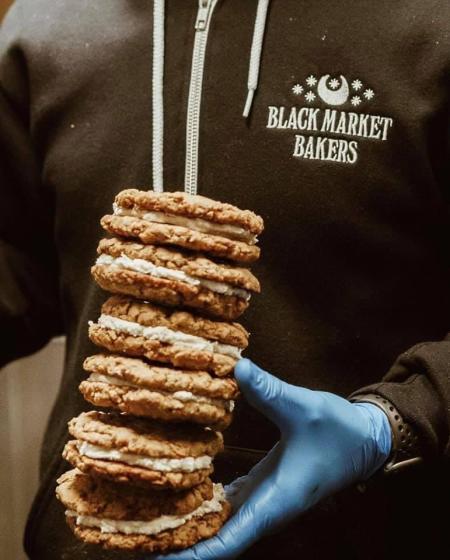 To say their Oatmeal Pies were a hit is an understatement. Image courtesy of Drawn to the Image.

 

Until then, we'll see you in line with the rest of Annapolis, at their food truck.