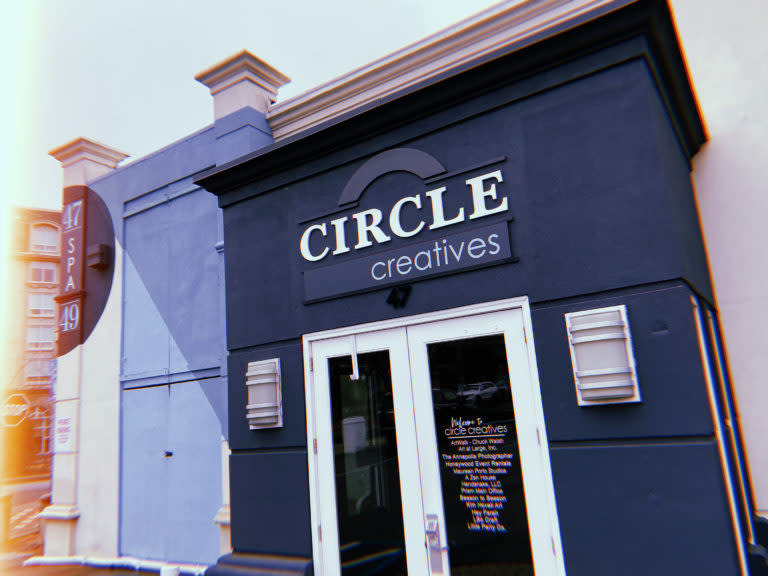 Circle Creatives stands as the gateway to the Annapolis Arts District. Image courtesy of the author.
As you make your way around Westgate Circle in Annapolis, a distinct building may catch your eye, with its colorful angles and large charcoal circle that defines the exterior. You are looking at the geographic and metaphorical "Gateway to the Annapolis Arts District."  With more creative businesses under one roof in the Arts District than any other privately-owned space, Circle Creatives is the backdrop for some of the area's most distinguished talent.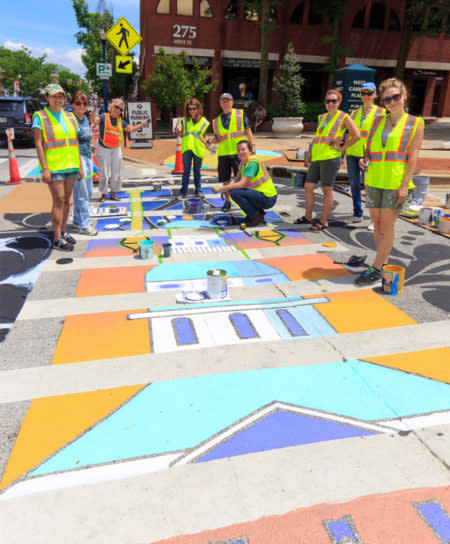 Artwalk crosswalks with Bates Middle School PVA students. Photo courtesy of Jennifer-Casey.
ArtWalk
Upon entering the space, you can feel the buzz of creative energy. Within Circle Creatives, an environment has been fostered toward entrepreneurs looking to launch their creative endeavor or take their side-hustle to the next level.  Chuck Walsh, who owns the Circle Creatives building, operates ArtWalk, a non-profit public art initiative, within the space, along with fellow tenant and Principal of Art at Large Inc., Sally Wern Comport. ArtWalk, with the help of its supporters and collaborators, has produced twelve multi-faceted art installations throughout the City of Annapolis, as well as two major public art projects in Rockville and Bethesda, Maryland.
Annapolis skyline watercolor by the author, L Bo Craft. Image courtesy of the author.
Art at Large
Art at Large, the environmental graphic design studio for which I serve as studio manager, specializes in large-scale visual solutions for indoor and outdoor applications. When Sally is not developing public art installations, her studio is full-steam ahead on simultaneous museum exhibitions with clients such as George Washington's Mount Vernon, Winterthur Garden & Estates , the Reginald F. Lewis Museum, Maryland Center for History & Culture, and the Baltimore Museum of Industry. Comport's prolific career in illustration  gives her a unique niche in a fairly cottage industry.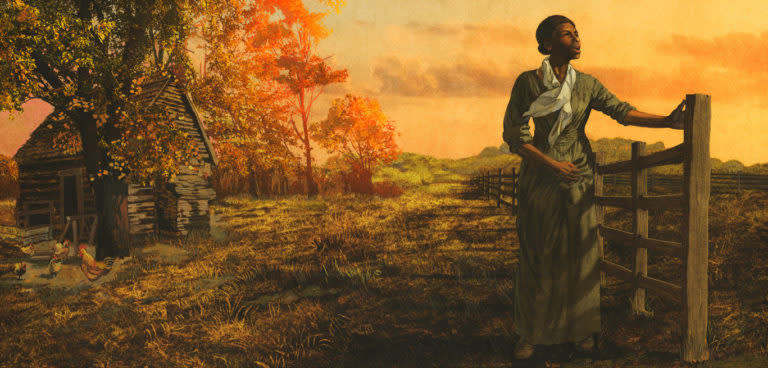 Art at Large, Sally Comport illustration for Harriet Tubman Underground Railroad Visitor Center. Image courtesy of Sally Comport.
Kim Hovell
Circle has another resident product designer you may have heard of: one of the region's most celebrated painters, Kim Hovell.  With the all-star team of Kim's gallery and studio, Farah Fitzgerald of Hey Farah and Amanda Allen of The Drifted Knot, this dynamo team is always creating artwork, designing product lines and displays, while making the store look amazing for guests to shop. Kim recently expanded her workspace to include an easel for painting canvases on site, so you can watch her paintings come to life in real-time.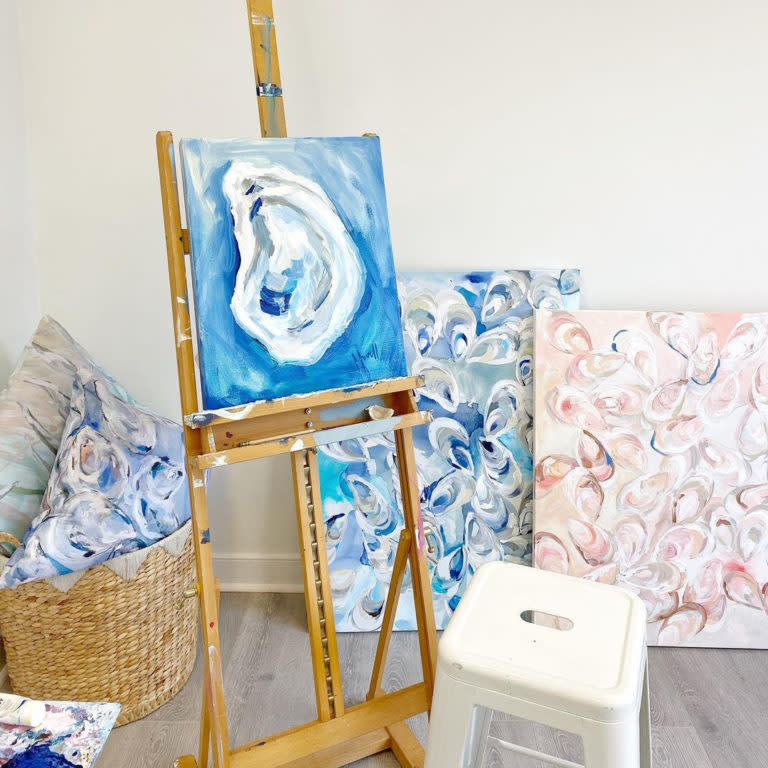 Kim Hovell sells her iconic oyster paintings along with other artist creations in her Circle Creatives retail store. Image courtesy of Kim Hovell.
Kim's gallery includes her original paintings and line of gift products, as well as Farah's mesmerizing mandala wood burnings, beautiful bohmeian weavings by Amanda, paintings by Jessica Heckwolf, and some hand screen printed wares by yours truly.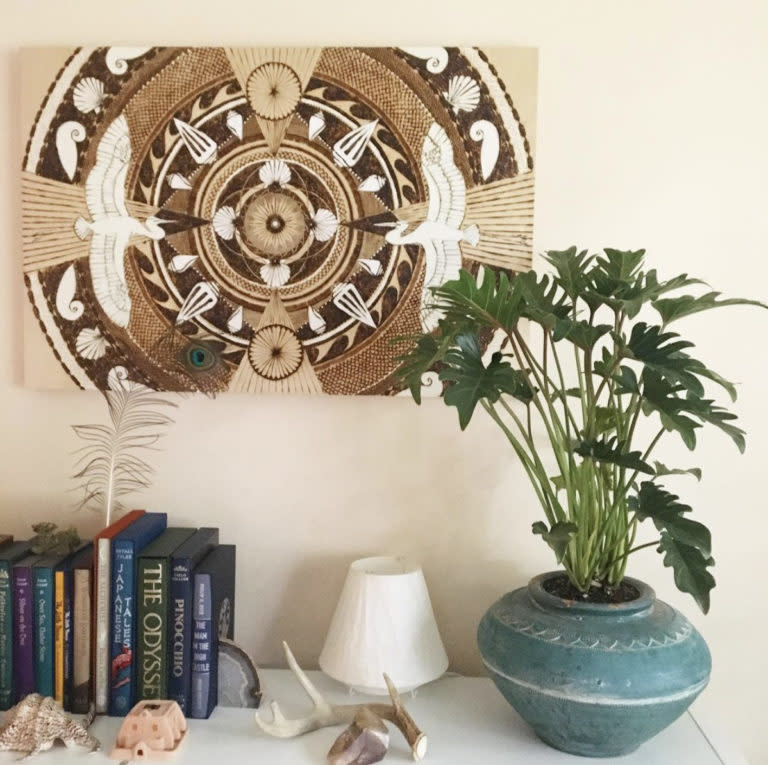 Mandala woodturning from Hey Farah. Image courtesy of Hey Farah.
Prism & Honeywood
If you haven't guessed already, the spirit of collaboration runs strong throughout the halls of Circle Creatives. Kim has also developed a line of linens with Honeywood Event Rentals to provide beautiful custom table-scapes for a truly Maryland event.  Honeywood Event Rentals is not your average rental company by any means. Their original handcrafted wooden designs elevate any space with a rugged yet elegant, contemporary style suited for any aesthetic.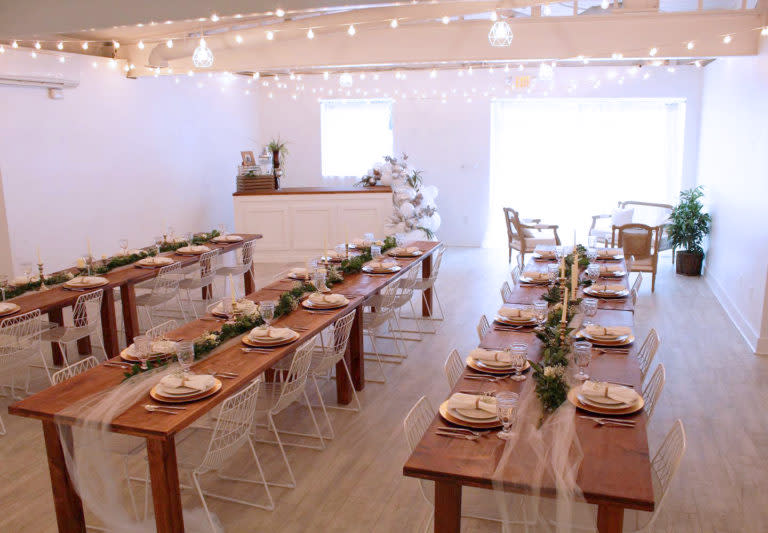 Honeywood Rentals sets up for a small wedding inside Prism Annapolis. Image courtesy of Honeywood Rentals.
Honeywood's presence in Circle was a match made in heaven for neighboring event venue Prism Annapolis. Together, these quality pieces bring the perfect touch of warmth to the industrial white-box event space hailed for its versatility. Karis Kemp and her team at Honeywood and Kristin DeMarco of Prism have helped hosts bring epic events to life. In the midst of everything, Honeywood has actually graduated to a larger space nearby and will be the latest of many businesses that have utilized Circle Creatives to serve as a launch pad for growth.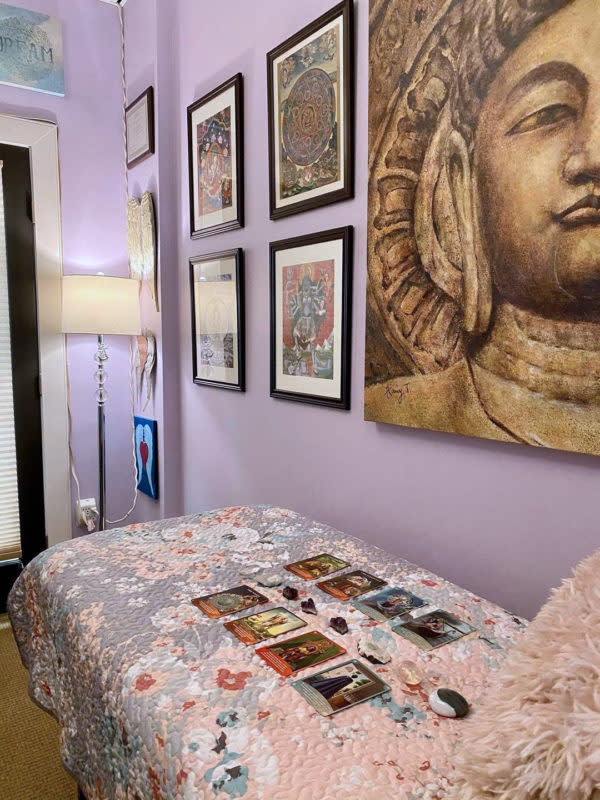 Longtime resident, Zen House specializes in reiki and life coaching. Image courtesy of Zen House
Zen House
Rachel Isaacson of the Zen House holds Circle's record for the longest residency, bringing good energy to a number of different spaces throughout the building as her business evolved over the past 6 years. Today, her boutique life coaching & reiki practice has earned her a loyal client base that turns to her time and again for spiritual and mental recharging. (Something we can all use right about now!) Entering the Zen House is stepping into a cloud of calm. When you talk to Rachel, it takes no time at all to gain grounding and perspective as she frames your world view in a way you may not have otherwise considered.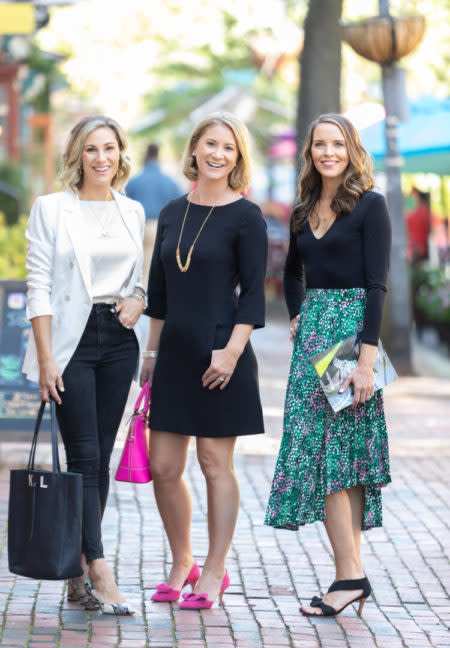 Corporate head shots are Maureen's specialty. Image courtesy of Maureen Porto.
Maureen Porto
The incredibly talented Maureen Porto has also upgraded her studio space to expand her photography business, now located in Honeywood's vacated larger digs. Maureen radiates positivity and light, bringing out the best in her subjects. Known for her headshots that always feel relaxed yet professional, Maureen has helped countless corporate and institutional clients strengthen their business's brand by conveying the humanistic quality of the people behind it. With her fair share of family clients as well, she truly has the ability to showcase someone's authentic self. (You may remember Maureen's fabulous pro-tips a few weeks ago of how to photograph your own family!)
The Annapolis Photographer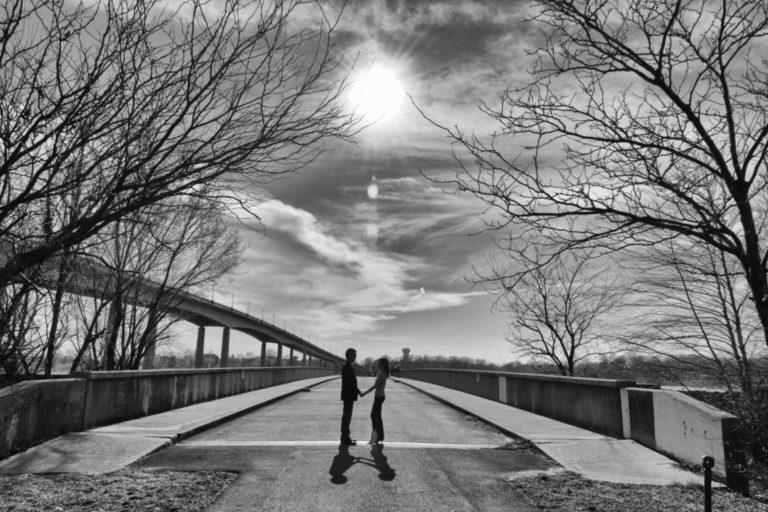 From engagement photos to music editorials, The Annapolis Photographer has done it all. Image courtesy of The Annapolis Photographer.
Marcus Chacona, The Annapolis Photographer, brings his own unique perspective to the viewfinder. The walls of Marcus's studio showcase lively, energetic performance photos of George Clinton, ZZ Top, and Carlos Santana from his time photographing live music at Rams Head On Stage . His real estate and wedding photography tend to have a wide-angle perspective that makes the scene he is shooting feel grand and open.
Season to Season
2020's freshman breakout star has been, without a doubt, Ronda and Tracy of Season to Season Horticulture. As a new business venture launched at the most unpredictable time in modern history, Ronda Roemmelt Sneider and Tracy Franks have beautified Annapolis one planter garden at a time. While outdoor leisure was expanded this year like never before, Season to Season elevated the curb appeal of some local favorites like Sailor Oyster Bar, Tsunami, Rise Up Coffee and RASA juice shop. Somehow when they're not chasing daylight designing planters, they have been creating terrariums, succulent kissing balls, and gorgeous fresh arrangements for sale at local shops like Revival Annapolis for the holidays. I think this year's hustle defines the phrase "sink or swim" and I can't wait to see what they have in store for spring!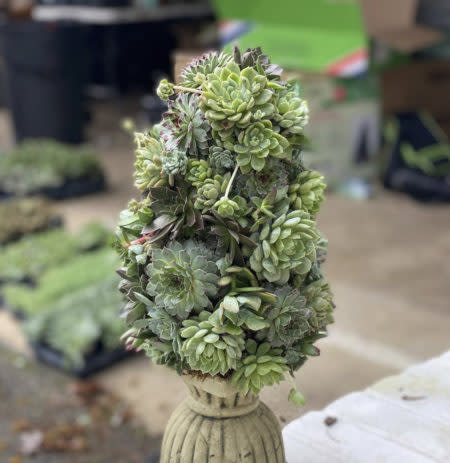 Season to Season Horticulture is the newest tenant at Circle Creatives. Image courtesy of Season to Season.
Faces Behind the Magic
As with all the faces you pass in the halls of Circle, the camaraderie and cheerleading, even in the midst of trying times, is the true magic of Circle Creatives. Creativity begets creativity, and all of the artists elevate each other whenever possible.
Making sure all of these wonderful spaces that harbor so much creativity run smoothly is our number one executive administrator, organizer, and cheerleader Joyce Wearstler. Joyce is the behind-the-scenes professional juggler that supports the creatives, along with Chuck, who call Circle their professional home. With this community, the groundwork is set for wonderful things to come.
The artists of Circle Creatives would like to thank the Arts Council of Anne Arundel County and County Executive Steuart Pittman for the awarding of several COVID-19 relief grants to support our respective creative endeavors as we navigate this extremely challenging time.