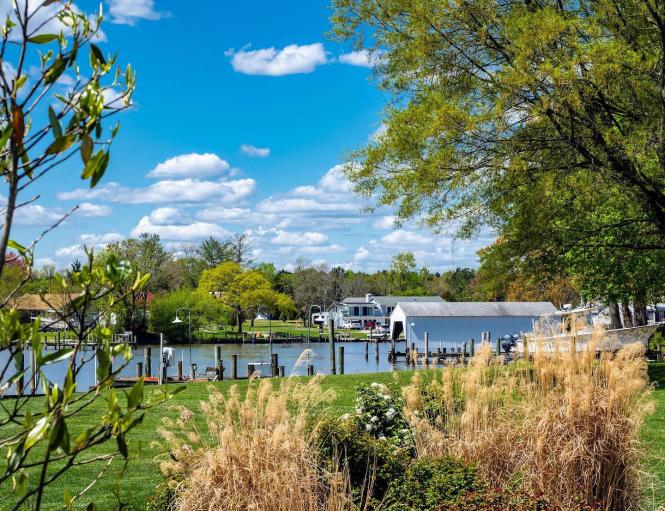 Deale, MD sits in Southern Anne Arundel County surrounded by water and gorgeous views of the Chesapeake Bay. Image courtesy of Peter Moreno.

 

Can we all agree we have been cooped up inside for too long now? Yet, the great outdoors is still just that, great! So, get outside and enjoy the fresh open air on May 15th from 9 am to 5 pm at SOCO Arts Lab for its Drawn to Deale Plein Air event.

 

Drawn to Deale is the art event you do not want to miss. Reason one: it is free. Reason two, three, four, and five: nature is the guest of honor, and there will be nostalgic and historic buildings to explore, artistic demonstrations, lots of creativity flowing all around, and of course, you get to create your masterpiece. Be honest, what more could you want from a beautiful Saturday afternoon?

 
An artist paints at the Drawn to Deale Plein Air event. Image courtesy of SOCO Arts Lab.

 

If you are new to Annapolis and Anne Arundel County, here are the deets on SOCO Arts Labs. Jeannie Egan, Cary Eure, Elizabeth Kendall, Lora Moran-Collins, Nancy Oliver founded SOCO Arts Labs to "ignite the creative spirit in everyone." As a team with a unified cause using their different mediums of art and visions, they have curated a space that functions as a creative outlet and hub for artists and the public.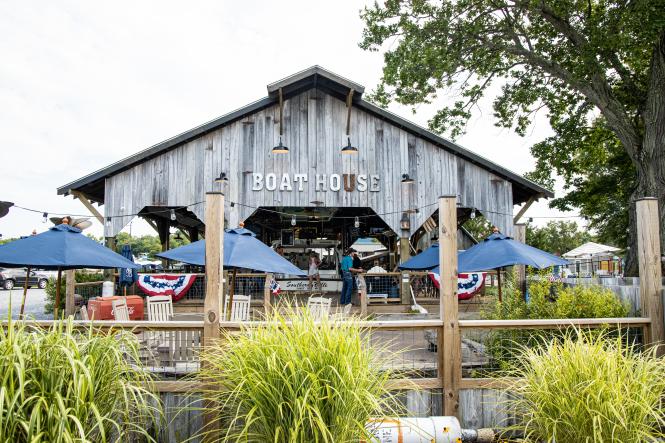 Make a day of your SOCO (South County) adventure with a stop for lunch at The Boat House. Image courtesy of Annapolis Discovered.

 

In the SOCO Art Labs, you can be the artist you desire and share your heart through your art with fellow art lovers. Even if you want to nurture your artist skills, there is a palette, kiln, or seat for you in a class or lecture. Of course, there is always something inspiring on the calendar at SOCO Art Labs, including exhibits and other community events like Drawn to Deale. If you want to know what else is happening at SOCO Art Labs or want to find out the hours of operation, follow the Facebook page or visit the website.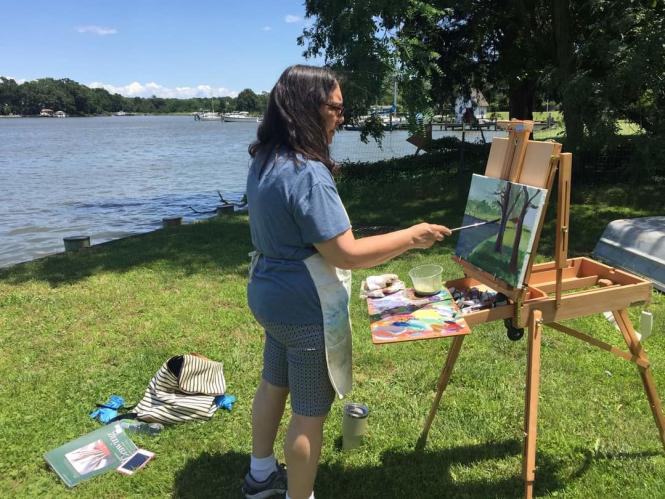 A SOCO Arts Lab student paints along the shores of Rockhold Creek. Image courtesy of SOCO Arts Lab.

 

There is also plenty to enjoy about your trip to southern Anne Arundel County, affectionately known as SOCO. Stop by one of the popular antique stores along the Vintage Loop. You are sure to find inspiration or a must have treasure to take home with you. Another great stop in SOCO is The Boat House at Anchored Inn, belly up to their boat bar (yes, it's a real boat) for one of the best Orange Crushes around.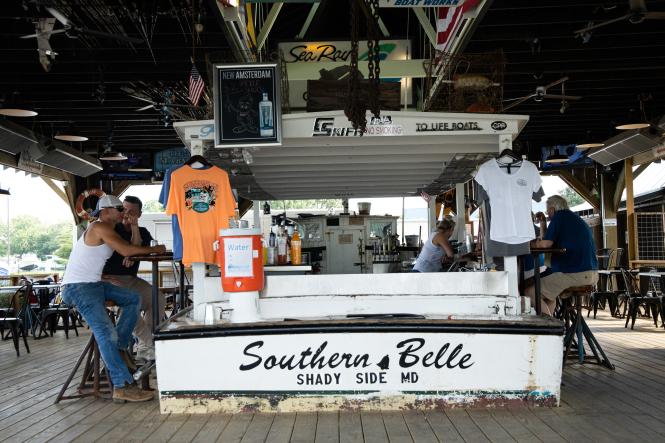 A true taste of Maryland, enjoy an Orange Crush at the Boat House at Anchored Inn. Image courtesy of Annapolis Discovered.

 

Whether you are a beginner or expert, there is a space for you, your creative spirit, and your art. SOCO Art Labs will be hosting Drawing for Beginners with Anita Hagan on Tuesday nights in May.  So, feel free to get a bit of practice in to ensure that your Drawn to Deale masterpiece is pure perfection!

 

Drawn to Deale

May 15, 9-5 pm (rain or shine)

SOCO Art Labs

312 Deale Rd,

Tracys Landing, MD 20779