Winter in Annapolis seems to be coming later and later each year, but when it arrived, BAM! We are in the midst of some bitter cold. This mixed with dreary skies, leafless trees, puffer jackets and extra layers can really wear on a mood. Dog days of summer? How about the dog days of January!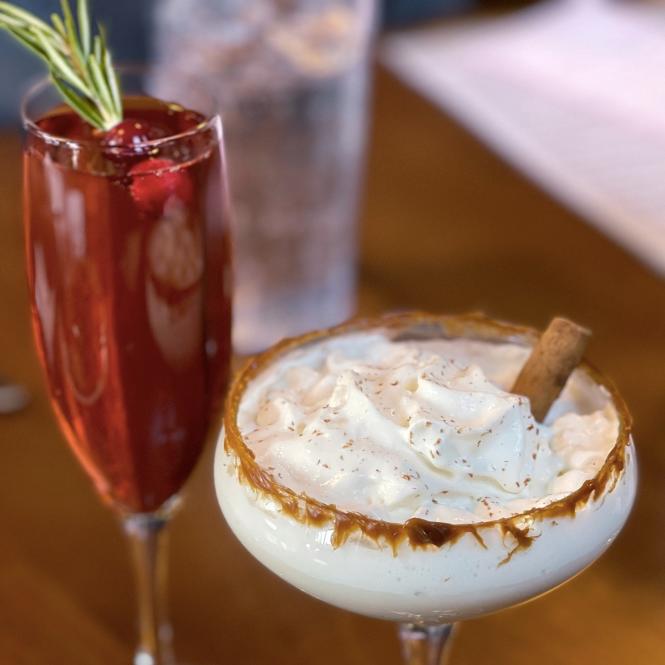 1771 G&T – New kid on the block, go for some churros and a Cransecco and Caramel-Tini. Image courtesy of 1771 G&T.

 

But never fret! Annapolis and its restaurants have a way of warming your soul, if not your belly on cold days and nights when you need a beverage pick-me-up. Consider it multi-tasking; did you forget your gloves? A hot beverage to-go doubles as hand warmers!

 

You literally can't stumble without falling into one of these many establishments known for cozy ambiance and drinks to help you drift into ocean breeze and palm tree daydreams.

 
Where should we go first?
Kilwin's – Kilwin's on Main Street is a perfect spot to grab a cup of hot chocolate before a stroll along Ego Alley.
Bread & Butter Kitchen – If you haven't had one of their over-the-top hot chocolates, stop in for a Unicorn cocoa featuring cotton candy marshmallows from Baked Believe Bakery and cute toppings.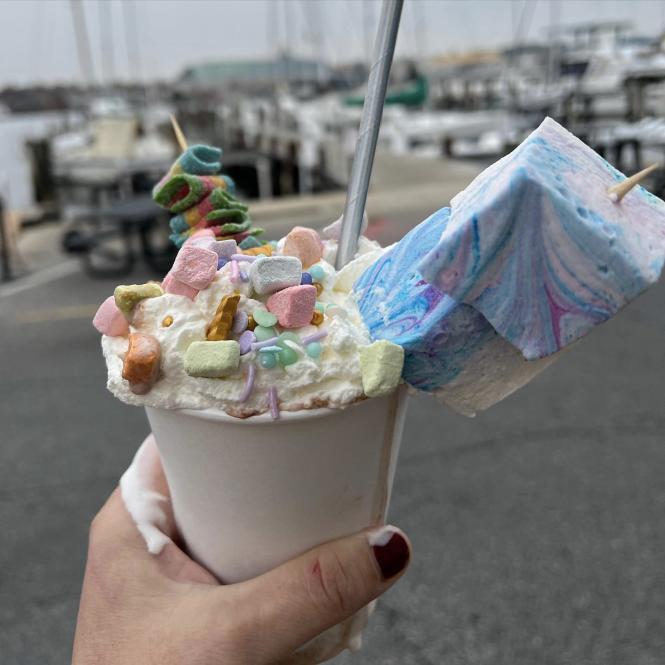 Rainbows & Lucky Charms on this delightful Unicorn Hot Cocoa from Bread and Butter Kitchen. Image courtesy of Bread & Butter Kitchen.

 

Curate Annapolis – Wine night can't be missed at this cult favorite cozy new spot on West.

 

Rise Up – Spice things up with their cinnamon hot chocolate.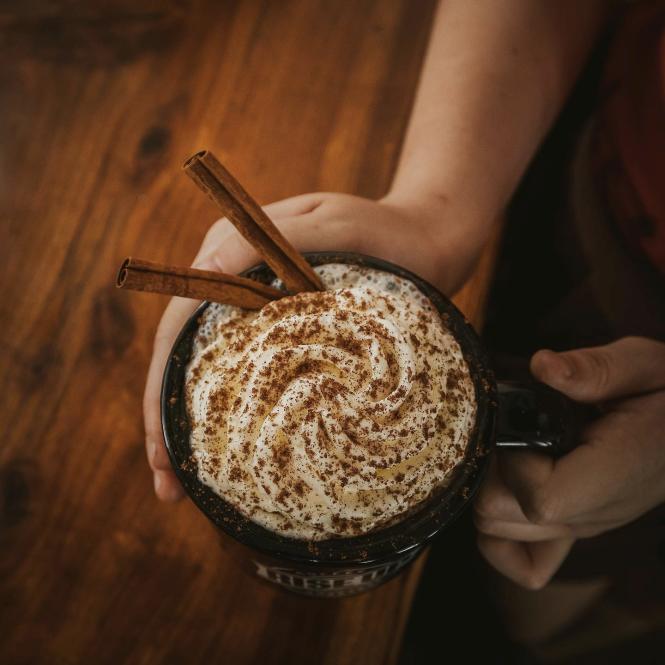 Visit one of the many Rise Up Coffee locations for your weekday warm up! Image courtesy of Rise Up Coffee.

 

Federal House – Gather around their fire pit while you make sense of their spiked hot chocolates and drinks with marshmallows and donuts!

 

Fox's Den - Can you get any cozier than at a place underground? Stop in for their amazing fries and one of their many bourbon cocktails, flaming or otherwise.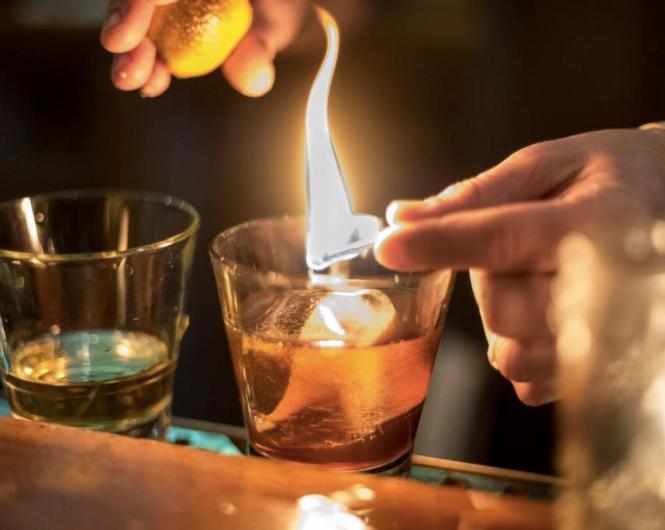 Flaming Bourbon cocktails, anyone?
Image courtesy of Fox's Den.

 

Galway Bay – There are few types of liquors that warm me up more than the Irish kind. Galway Bay knows how to serve a serious spiked Irish coffee and hot toddy.

 

Middleton Tavern -Warm winter drinks, by the fireplace, will make you feel warm and toasty while you contemplate how cozy Annapolis history can be, in one of the oldest taverns in the country.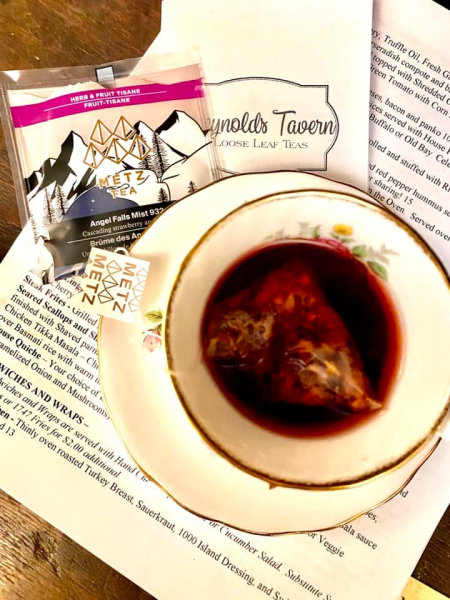 A spot of tea in a quaint tavern from 1747? Yes, Please! Image courtesy of Reynolds Tavern.

 

Reynolds Tavern – 1747 Pub – Possibly one of the warmest spots in town is in front of their fireplace with a cup of George Washington's eggnog. Go upstairs for afternoon tea during the day.

 

Preserve – Ask Delaney to make you her famous house infused thyme vodka, Iris blanco vermouth, Curaçao, cranberry purée, and Seasons Annapolis balsamic.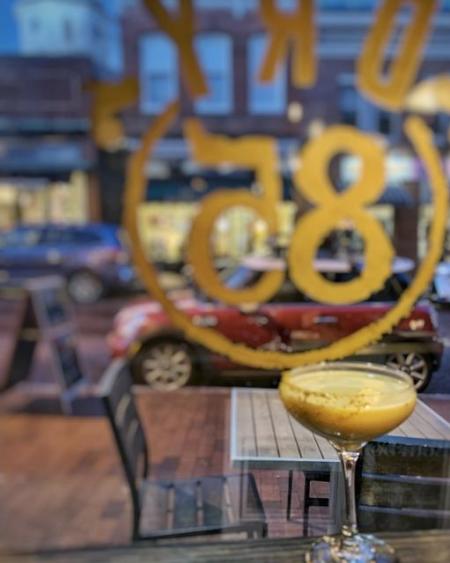 Unique winter cocktails thrive on Dry 85's seasonal menu. Image courtesy of Dry 85.

 

Dry 85 – Pop in for a Seasonal StahbuxxTM - Pistachio Latte: house-made Pistachio Cordial, Vodka, St. George NOLA Coffee Liqueur, Half-and-half.

 

Blackwall Hitch – Do bloodies ignite that fire within? If so, go and ask for a Massive Mary, stacked high with bacon, beer-steamed shrimp, and a lump crab slider, it is the perfect brunch companion. You won't be thirsty (or hungry!) for long.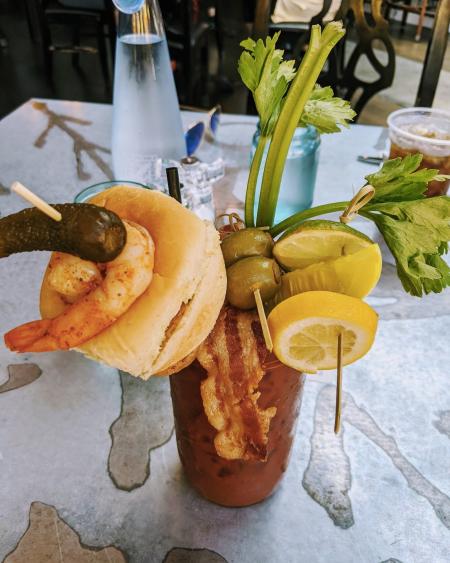 Who need lunch when your Bloody comes with a full on buffet! Image courtesy of Blackwall Hitch.

 

Red Red Wine Bar – Want a real local drink? Request a Maryland Sour:  Freshly Squeezed Lemon Juice, Simple and Egg White topped with a Red Wine Floater.

 

Level -  Warm Apple Cider should be a year-round staple in my opinion. Level's is crafted with spiced rum, demerara syrup, brown sugar, and a cinnamon foam.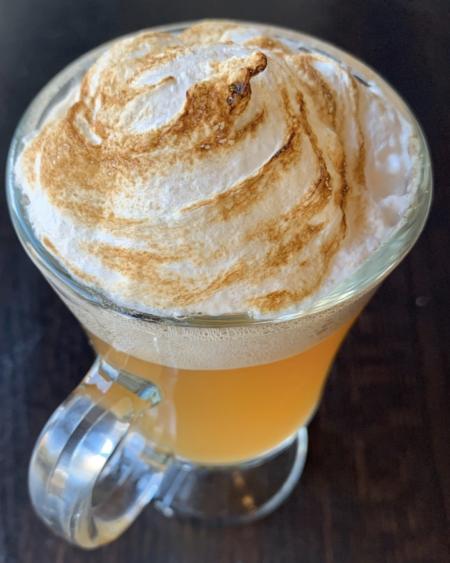 Warm Apple Cider never tasted so good! Image courtesy of Level.

 

1771 G&T – New kid on the block, go for some churros and a Cransecco and Caramel-Tini.

 

Still don't know where to go? Let Tours and Crawls Annapolis do the work for you and sign up for one of their haunted pub crawls or tavern tours!