With the gift-giving season upon us, it's become clear through my research, that there is no reason to leave the greater Annapolis area to shop for everyone on your list. Without wasting precious space on my rambling, allow me to present to you an exhaustive yet incomplete list of independent, local businesses to consider patronizing this season and at any point beyond.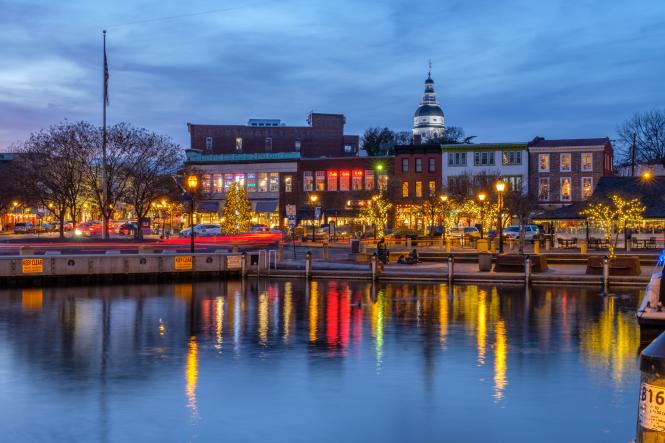 Holiday lights surround the harbor in Annapolis. Image courtesy of Bob Peterson.

 

 
DTA – Upper West Street
West Street is having a moment with new restaurants popping up and foot traffic increasing. While you're deciding what to have for dinner, pop into one of these businesses for a spell.
Kim Hovell – Known for her tranquil watercolors and designs, you can find a large selection of Kim's prints as well as her signature prints on everything from candles to blankets.
All the Rage Vintage- Brand new as of the printing of this article, ATRV is woman-owned and devoted to all things- you guessed it- vintage! Shop clothing, furniture, art, or that hard-to-find collectible.
Zen and Crystals- For the spiritually minded, this shop on West Street offers way more than crystals. Sage, crystals, Tarot readings, and classes at their new Glen Burnie location!
Stroll Main Street for gifts on everyone's list!
Image courtesy of Annapolis Discovered.

 

 
DTA – Main Street
The heart of Annapolis is constantly reinventing itself with new boutiques and restaurants. You can't ignore these charming stores.
Historic Annapolis Museum Store – Unique local finds down by the water, be sure to explore their hand-painted ornaments depicting historic Annapolis scenes.
Local by Design – A consortium of local artisans all in one. Also, check out their showroom on Margaret Ave and at the Annapolis Mall.
Trendy Tides Boutique- This new Main Street shop carries a variety of blue-hued and nature-inspired clothing, gifts, and furniture. You'll even find gifts for a man's best friend!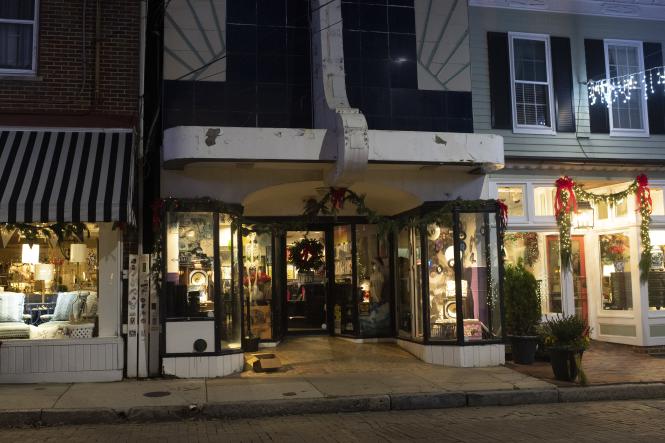 Maryland Avenue is chock full of unique boutiques like Kachunk Records (pictured), Old Fox Books and Irish Pub, and Galway Bay. Image courtesy of Debbie Latta.  
DTA – Maryland Avenue  
This iconic little street is bustling with activity from a variety of stores, even bespoke tattoo parlors, like Dapper Dog Tattoo:

Cupla – A sister-owned boutique of unique clothing finds & gifts with just the right amount of kitsch. They even have a new line of tees for men that make for the perfect stocking stuffer.

Be Home – A dangerously delightful home furnishings store. With pillows, rugs, and home accents in every color under the sun, you are sure to find just the right gift for the design guru in your life.

Annapolis Pottery is the oldest pottery and one of the longest-standing businesses in Annapolis! Video courtesy of Annapolis Discovered.

 
DTA – State Circle
Slow down as you drive around the circle. You don't want to miss these shops hiding in plain sight!
Tilghman Jewelers - Fine jewelry has been a tradition at Tilghman for generations. Not the jewelry type? They also carry an amazing array of crystal and sterling silver serving pieces.
Welcome, Home- Unique kitchen goods with the most helpful staff around! Come for the perfect gift and leave with a little something for yourself as well.
Annapolis Pottery- It doesn't get more local than this! This pottery has been designing, throwing, glazing, and producing pottery at this location for almost 53 years!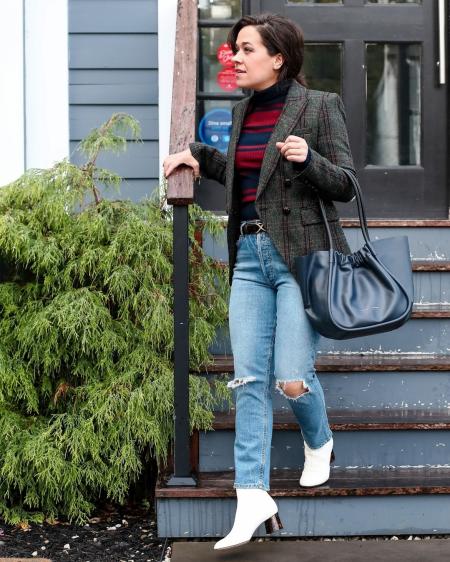 Gifting is made easy with the helpful stylists at Wrabyn. Image courtesy of Wrabyn Boutique.

 
West Annapolis
After you warm up with a bowl of Evelyn's famous crab soup, stop in these local favorites:
Wrabyn – A cult favorite for women's clothing and gifts. Wendy Wrabyn has been curating closets in Annapolis for years. Her eye for style is unmatched like I said 'cult' following!
Revival Annapolis – Get your holiday decorating game on point with this bright and airy space full of home décor and gifts.
The Crabby Quilter – Know a quilter? This is your spot to pick up fabrics and patterns they will surely love. Happy quilting!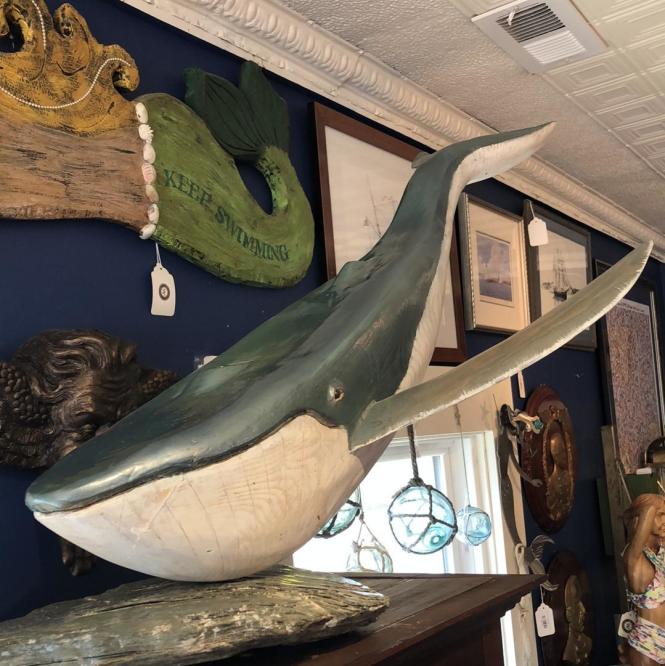 Finds for the nautical-minded at Annapolis Maritime Antiques.  Image courtesy of Annapolis Maritime Antiques.

 
Eastport
The (playful) arch enemy of Annapolis, you'll find many fun spots to pop into such as:
Shoppe Details and Design – Functional home furnishings and design services abound at this retail shop. We are especially smitten with their loungewear.
Annapolis Maritime Antiques – Finds for the nautical-minded. Many of their works and pieces are repurposed for functional living. They also take custom orders, perfect for the person who has everything.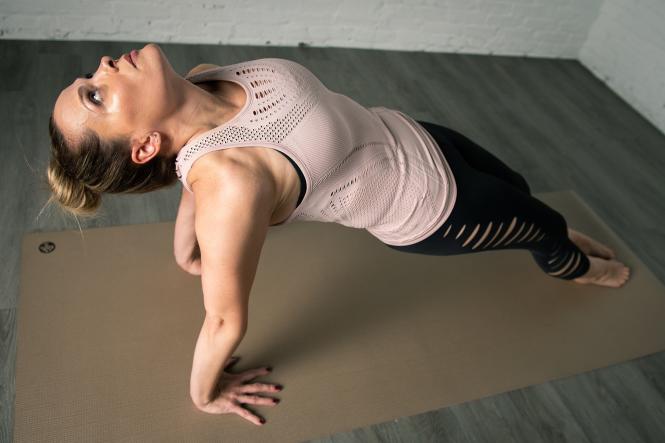 Try Kara Szabo's new studio, The Naptown Yogi.  Image courtesy of The NaptownYogi

 
Forest Drive
Take a drive down Forest and don't blink or you'll miss:
The Naptown Yogi – Brand new on the scene, Kara Szabo's new studio will have you coming for the yoga and namastaying for the trampoline classes.
Dream Baby – Just off Forest Drive, this boutique has it all for the new moms and babies in your life.
For a comprehensive list of boutiques in and around Annapolis click here.