Summer is right around the corner, and soon it will be time to set sail. We know cruising the beautiful blue waters of the Chesapeake is the ultimate way to spend your summer days. Never sailed before? Want to learn something new or need a refresher in marine weather forecasting? Cruisers University has a course for you during the Annapolis Spring Sailboat Show. Classes begin April 28th and run through May 1st.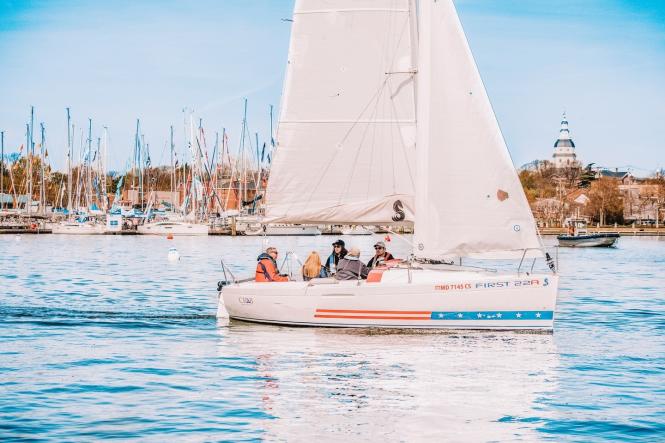 New to Sailing? Learn the basics by registering for the First Sail Workshop during the Annapolis Spring Sailboat Show  (April 29 - May 1.) Image courtesy of the American Sailing Association.

 

You can choose from more than 70 classes. Fill up your weekend with two-day or all-day seminars and an array of insightful and informative electives. Plus, Cruisers University courses are taught by renowned cruising experts who have cruised the Chesapeake Bay, and some have even circumnavigated the globe. So, whether you are preparing to live on a boat, sail locally, or navigate coastal waters, you are in good hands. 

 

From hands-on two-day courses in diesel maintenance and marine electrical systems to 90 minute or 3 hour electives ranging from weather forecasting to line handling and docking; you can become fully immersed in navigation, marine communications, or advanced diesel diagnostics with an all-day seminar.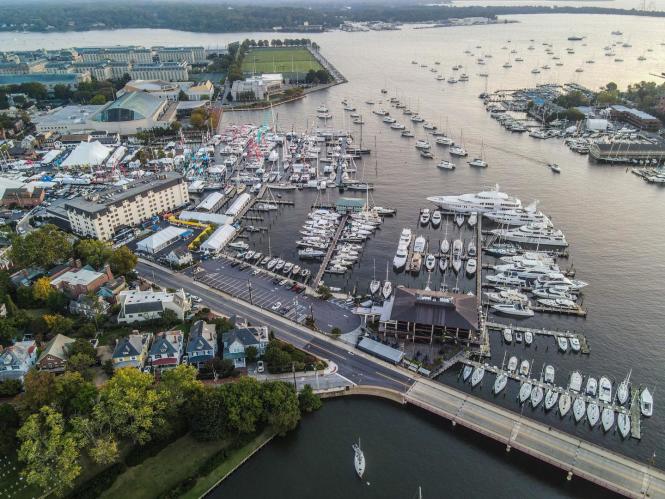 A bird's eye view of the Annapolis Harbor during the US Sailboat Show held every October in Annapolis. Image courtesy of the Bay Area Drone Dude. 

 

Not only do you get to become an expert sailor or power boater, but you also receive lots of extra benefits. Your tuition includes educational materials, social activities, admission to Annapolis Spring Sailboat Show, and a complimentary one-year Basic Boat U.S. Membership. 

 

Visit Annapolis to enjoy a weekend of beautiful boats, learning to navigate them, and much more. Cruisers University classes will be held at The Historic Inns of Annapolis, including The Governor Calvert House. Enjoy the ease of transportation via shuttle bus or head to the docks by foot from The Historic Inns to the Annapolis Spring Sailboat Show. There is no shortage of great dining options, eye-catching art, rare antiques, and must-see museums at State Circle, Historic Main Street, or Maryland Avenue.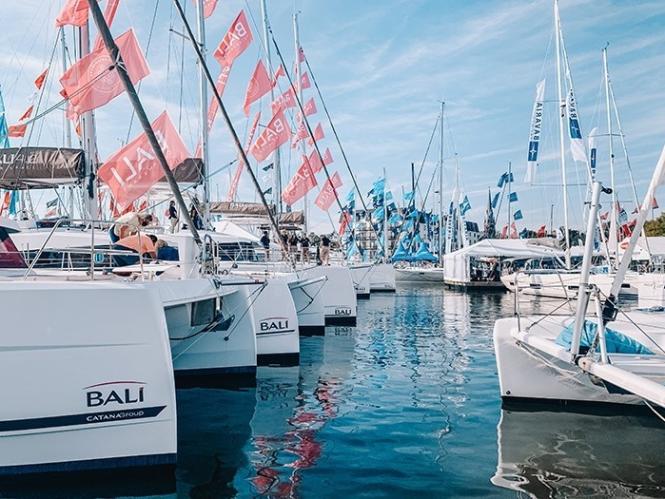 After classes at Cruisers University- head to the dock to tour the boats! Image courtesy of Annapolis Boat Shows.