Anne Arundel County is a hidden gem that offers a delightful mix of history, nature, and recreational activities & attractions. Luckily, we have compiled a list of the top 15 places to visit in Anne Arundel County to inspire your next adventure. With its proximity to Baltimore and Washington D.C., this charming county is admired by visitors and residents alike. With so many things to do, where should you begin? 
1100 E College Parkway, Annapolis, MD 21409 
This 786-acre park stretches along the northwestern shore of the Chesapeake Bay. It offers visitors an array of recreational activities, all while taking in the scenery of the awe-inspiring Chesapeake Bay Bridge. Besides the beach, the park is also a popular picnic area, with plenty of picnic tables to settle at or cast your line to pull in the Maryland state fish, the Rock Fish!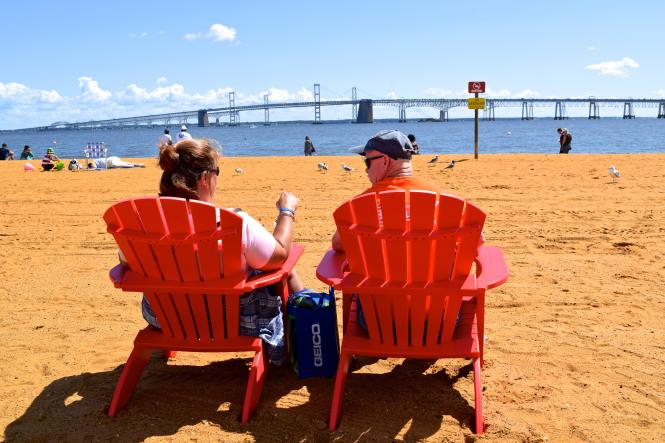 Sandy Point State Park. Photo courtesy of Visit Annapolis & Anne Arundel County.

 

7101 Aviation Boulevard, Linthicum Height, MD 21090

Originally constructed as a two-story brick farmhouse in the 1820s by Thomas Benson, the dwelling is now a registered Maryland historic home that also serves as a museum. Visitors can view Victorian-age relics and authentic vintage furniture, quilts, clothing, china, weapons, artwork, and more, conveniently located near BWI Airport.

 

839 Londontown Road, Edgewater, MD 21037 

Historic London Town & Gardens is a 23-acre historic park along the South River that combines history, architecture, and horticulture to immerse visitors in the area's rich history as a colonial city. The park also hosts activities for all ages, from colonial cocktail mixing classes to educational programs for children. For the most recent calendar of events, click here.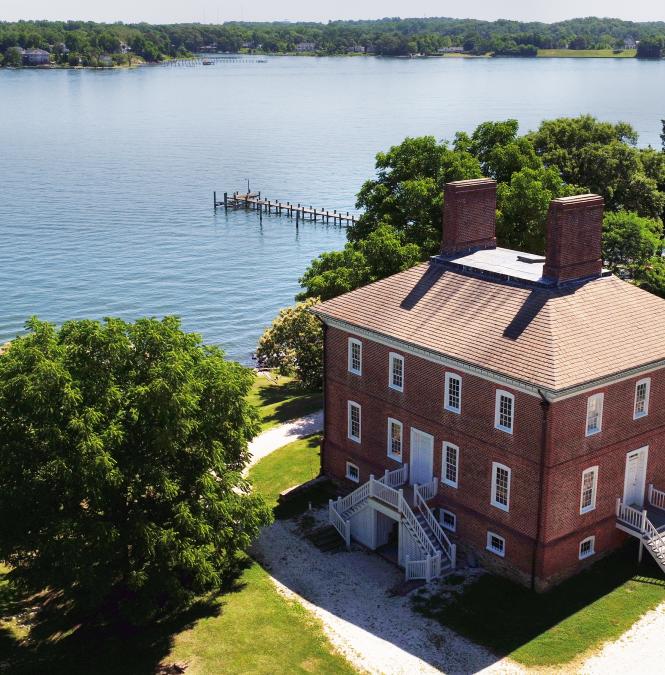 Aerial View of Historic London Town & Gardens. Photo Courtesy of Visit Annapolis and Anne Arundel County.

 

7002 Arundel Mills Circle, Hanover, MD 21076 

This casino and hotel are much more than its name indicates. Live! Casino and Hotel is Anne Arundel County's only AAA Four Diamond-rated hotel, offering visitors world-class gaming, dining, and entertainment experiences. It is also home to 310 luxury guest rooms, a bustling bar, an event center with national touring acts, and meeting facilities.  

 

8290 Colony Seven Road, Annapolis Junction, MD 20701 

Get a glimpse into the stories of America's secrets by planning a trip to this museum. The National Cryptologic Museum houses thousands of artifacts vital to understanding cryptology and national defense today. Being one of the first public museums in the Intelligence Community, the unique exhibits may challenge, surprise, and inspire visitors, making for an unforgettable experience.  

 

3218 Harness Creek Road, Annapolis, MD 21403  

This rustic artisan winery is located on scenic Harness Creek Vineyards, specializing in small-batch production and tasting experiences. Enthusiastic about making handcrafted wine, Great Frogs strives to create the highest quality wine possible, even winning multiple awards. The winery offers indoor and outdoor seating and wine-friendly snacks to go along with sipping.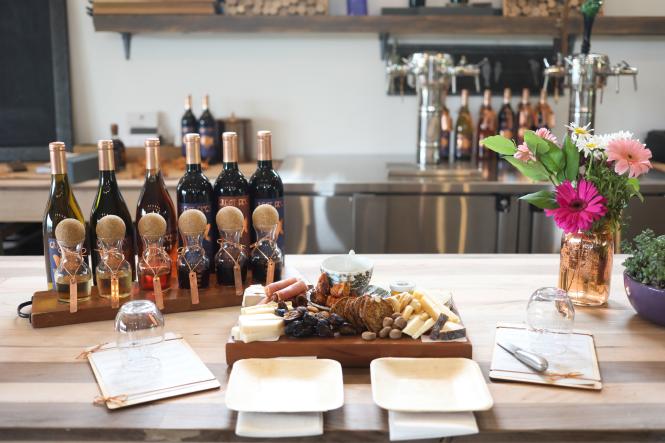 Wine tasting and charcuterie at Great Frogs. Image Courtesy of Visit Annapolis and Anne Arundel County.

 

600 Quiet Waters Park Road, Annapolis, MD 21403 

Situated between South River and Harness Creek, Quiet Waters Park is home to 340 acres of wetlands, beaches, green space, and dog trails for visitors who are looking to get outside, walk some trails, play on the playground, or have a picnic with their family or their pup, looking to get out on the water? Capital SUP can help that happen; look for their signage along Harness Creek Trail. 

 

2101 Concord Boulevard Suite G, Crofton, MD 21114

Chill Axes is the premier throwing venue in Anne Arundel County, where visitors can test their aim by throwing axes at targets and other games. Perfect for a group outing, the venue has plenty of socially distanced seating, and adults are welcome to bring their own adult beverages. 

 

7000 Arundel Mills Circle, Hanover, MD 21076 

Maryland's largest outlet and value retail shopping mall is not one to disappoint. Arundel Mills features over 200 indoor stores, such as Coach Factory Store, Michael Kors, H&M, LEGO Store, Under Armour, and many more. The mall also has a variety of dining and entertainment establishments, including Medieval Times Dinner & Tournament and Dave & Busters.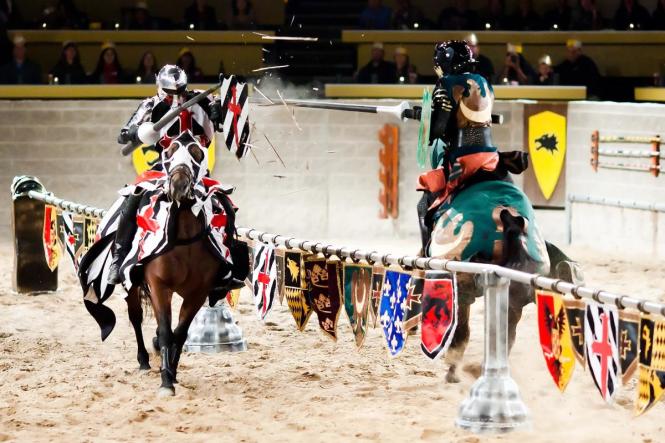 Two knights are jousting at Medieval Times at Arundel Mills Mall. Image courtesy of Visit Annapolis and Anne Arundel County.

 

275 Harry S. Truman Parkway, Annapolis, MD 21401

This 42-year-old farmers market is a year-round joy for residents and visitors in Anne Arundel County. Support local farmers and artisans by shopping around and purchasing fresh vegetables and fruit, dairy products, honey, coffee, pastries, and even glass art. Explore more farmers' markets, especially during the summer, by visiting this page.

 

1001 Kinder Farm Park Road, Millersville, MD 21108

This 288-acre park offers activities for everyone! The park includes both natural and recreational activities from playing, walking, biking, bird watching, fishing, and picnicking. Be sure to check out the Kinder Farm Visitor Center to view farming tools from the past and present and learn about agricultural practices in Anne Arundel County.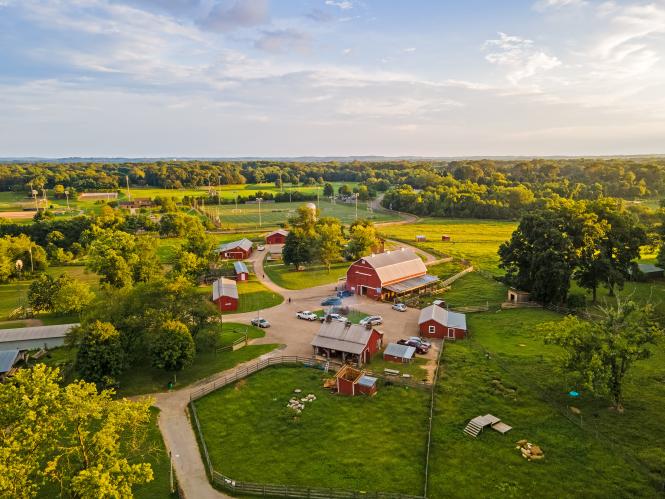 Kinder Park Aerial Photo. Image courtesy of Visit Annapolis and Anne Arundel County. 

 

1915 Towne Centre Boulevard #110, Annapolis, MD 21401

Muse Paintbar combines a bar & restaurant with painting instruction in a fun and relaxed environment, no experience required. The venue is great for date nights, team building, birthday parties, bachelorette parties, and more. There are several different themed painting sessions per day; check out their calendar of events here.

 

1821 Crownsville Road, Annapolis, MD 21401

From August to October, one of Maryland's most extravagant events is held right here in Anne Arundel County. Visitors find themselves immersed in the 27-acre village overseen by King Henry VIII. With plenty of activities to do, visitors can witness jousting matches, magicians, jesters, knights, royalty, and so much more. Shops lining the village streets allow visitors to shop medieval fashion or grab a bite of a turkey leg.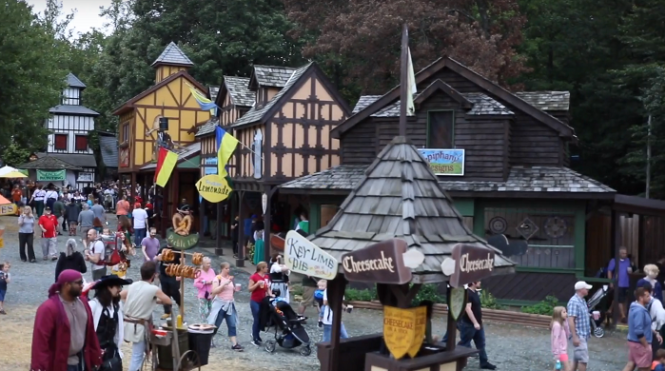 Shop and eat and the Maryland Renaissance Festival. Image courtesy of Visit Annapolis and Anne Arundel County. 

 

2472 Solomons Island Road, Annapolis, MD 21401

Widely known as the "Amish Market," the market may be in Anne Arundel County, but all Amish vendors are from Lancaster, PA. Most products in the market are made using traditional PA Dutch recipes passed down for generations in the Amish community. Visitors can shop for various fresh produce, desserts, cheeses, meats, candy, and more. 

 

BWI Trail, Glen Burnie, MD 21061

This trail stretches more than 10 miles around BWI airport, including the famous Dixon Aircraft Observation Area, where visitors can watch planes take off and land at a safe distance. This trail is loved by hikers, bikers, aircraft enthusiasts, and families with children, as there is also an excellent playground.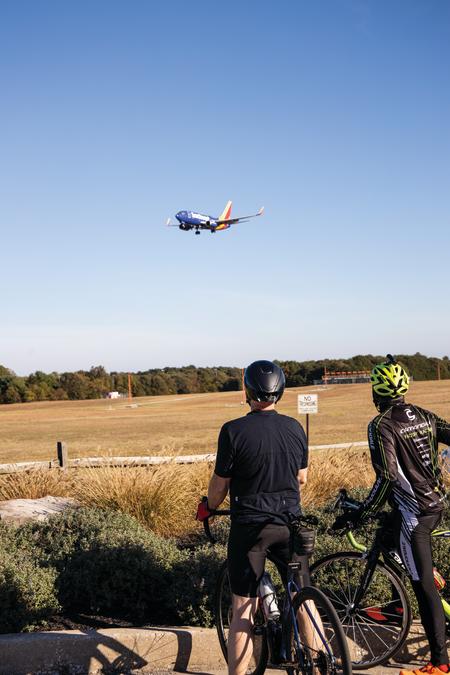 Two bikers watch a plane at BWI Trail and Dixon Aircraft Observation Area. Image courtesy of Visit Annapolis and Anne Arundel County.