African American History & Heritage in Anne Arundel County
The government of Anne Arundel County has put together an oral history and tour of the Civil Rights Era.
Relying upon more than 50 oral histories, this virtual tour is a rare opportunity to hear about local history through the eyes, voices, and memories of those who experienced it first-hand. The project highlights local places, residents, and their stories and offers accounts of everyday activities during segregation. It documents spaces of leisure and recreation where people of color could gather and enjoy solidarity and empowerment, places like stores, ballfields, beaches, juke joints, movie theaters, beauty salons, and barber shops. A team of historians, led by Lyndra Marshall (née Pratt) and Dr. John Kille, worked with citizens who generously shared their memories of what life was like during segregation and uncovered compelling stories of injustice, resistance, and sacrifice, as well as perseverance and triumph. The complete interviews and transcriptions are accessible by request from the Maryland State Archives.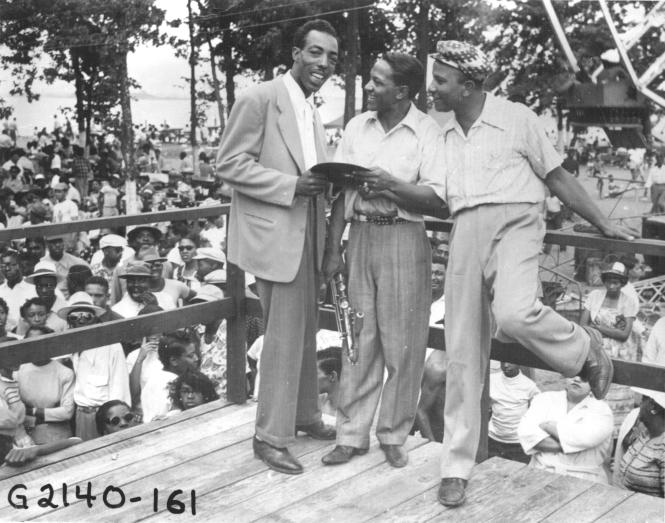 Hoppy Brown stands with two musicians at Carr's Beach.  Image credit: MSA SC 2140-1-161 photographed by Thomas R. Baden, Jr., c. 1950s.