Anne Arundel County Public Library System
The Anne Arundel County Library System (AACPL) celebrated its centennial in 2021. Our county's public library system has long been a resource for education and activism in the African American Community through its diverse and inclusive programming.
Last year, AACPL joined forces with the City of Annapolis for the State of Black Annapolis speaker series. In addition to their Black History events, AACPL provided LatinX and Indigenous programming throughout the year. Check their website for a calendar of events in 2024.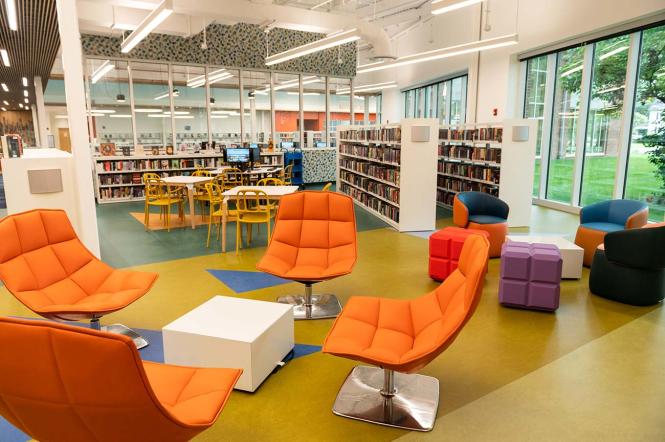 The newly renovated Michael E. Busch Library in Annapolis. Image courtesy of Visit Annapolis & Anne Arundel County.    
Learn More