Arundel Ambassador

Join us this Spring! Visit Annapolis & Anne Arundel County has launched a mobile visitor information center to bring our destination to you. Keep your eye out for this 20' trailer wrapped with images of our county as we hit the road every weekend for special events throughout the region. We're on a mission to showcase our county's great restaurants, shops, attractions, places to stay and so much more. Join us onsite and online as we feature new partners and a chance to win every week!


With so many driveable destinations on the East Coast, we want to be sure you check out Annapolis & Anne Arundel County for your next trip. Home to many different landscapes, including beaches, parks & gardens, and wineries, our county offers visitors and locals alike an abundance of activities throughout the year. From the BWI/Arundel Mills entertainment district in northern Anne Arundel County to the relaxing, tranquil shores of South County, to the Gem of the Chesapeake that is Historic Annapolis - you are sure to find the vacation vibe just right for you and your fellow voyagers.
This Week
Getting Together in the BWI Region
April 17th, 2021 join us at the Clarksburg Premium Outlets to learn how family reunions and the BWI/Arundel Mills Entertainment district go perfectly together. Home to BWI Thurgood Marshall Airport, bringing the whole family to one place has never been easier here in Anne Arundel County, Maryland. With a Southwest airlines hub, Amtrak station, major car rental services and more, your loved ones can choose between air, road or train transportation. Once here, there is no shortage of things to do for everyone in the family. Just minutes away from Arundel Mills Mall, Live! Casino & Hotel and so much more, this part of Anne Arundel County makes for the perfect homebase for sightseeing, family time, and great Chesapeake dining, all within a short drive to Baltimore, D.C. and Annapolis.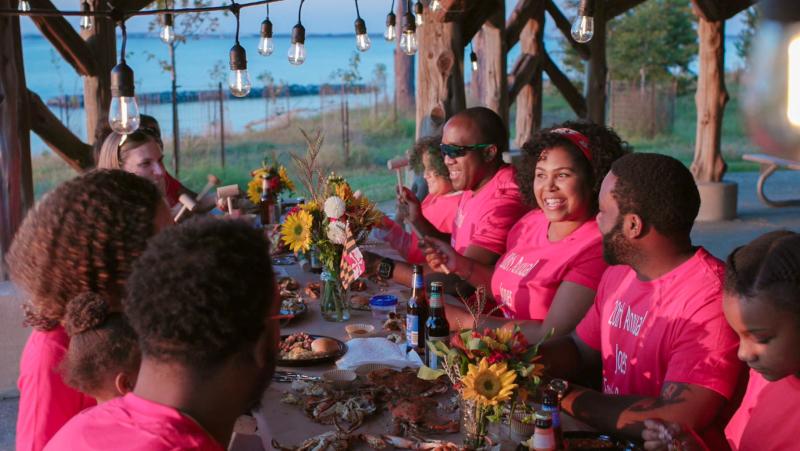 Enter to Win



 Enter to win by completing the entry form below.

 
Enter your information below for a chance to win! Be sure to follow us on Facebook, Instagram and Twitter to stay up-to-date on all weekly Arundel Ambassador events, giveaways and more! Winner will be notified via e-mail, Monday, April 19th, 2021.
 
Upcoming Events

Centrally located on the East Coast, our county is the perfect spot to call home-base as you explore the surrounding areas. Get more out of your getaway this year! Stay overnight so that you can sample our Chesapeake cuisine, shop at our boutiques and premium outlets, get out on the water and experience our nightlife. All located within driving distance, you can experience the Sailing Capital of America in Annapolis, but also neighboring Charm City and the wonder of our Nation's Capital all in one weekend. Join us at our events to see the whole package we call Anne Arundel County for yourself!