Maryland State Archives

This program seeks to preserve and promote the vast universe of experiences that have shaped the lives of Maryland's African American population. Since Mathias de Sousa and Francisco landed in St. Mary's County aboard the Ark and the Dove in 1634, Black Marylanders have made significant contributions to the state and nation in the political, economic, agricultural, legal, and domestic arenas. Despite what often seemed like insurmountable odds, Marylanders of Color have adapted, evolved, and prevailed.
The Maryland State Archives' Study of the Legacy of Slavery Staff invites researchers to explore these elements and more within its numerous source documents, exhibits, and interactive online presentations. Download a copy of  A Guide to the History of Slavery in Maryland.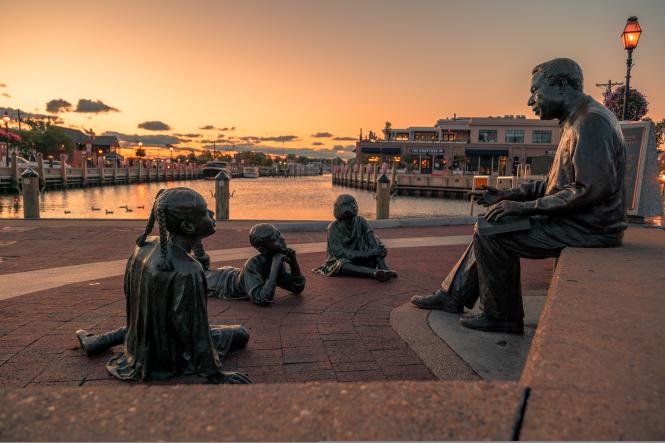 A sunrise photo of the Kunta Kinte Alex Haley Memorial at Annapolis City Dock
A visit to Annapolis is incomplete without a stop at the Alex Haley-Kunta Kinte Memorial along City Dock.
 Image courtesy of Visit Annapolis & Anne Arundel County.