Annapolis St. Patrick's Parade
The annual St. Patrick's Parade returns to Annapolis on Sunday, March 5th, with a weekend of family fun! This year the festival will involve three days of activities leading up to the main event, the St. Patrick's Parade!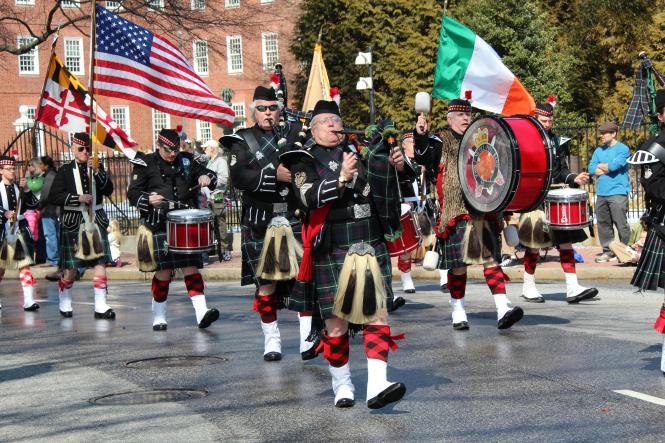 Pipe and drum, kilts and floats- all the makings of a perfect St. Patrick's Parade!
 Join the parade on Sunday, March 5th.
The St. Patrick's Parade is celebrating its 10th year!
The weekend begins with the Irish Hooley (a.k.a. party) on Friday, March 3rd, followed by Shamrock The Dock (Saturday) 12 PM-10 PM on March 4th and the Parade Sunday, March 5th at 1 PM, and culminating with Shamrock the Dock (Sunday)- an epic all-ages party by the Bay with bands, games for the kids, food, drinks and more! 
Many often wonder why we have the parade on the first weekend in March, and the answer is simple- so we have plenty of time to recover in time for St. Patrick's Day ~ Slàinte!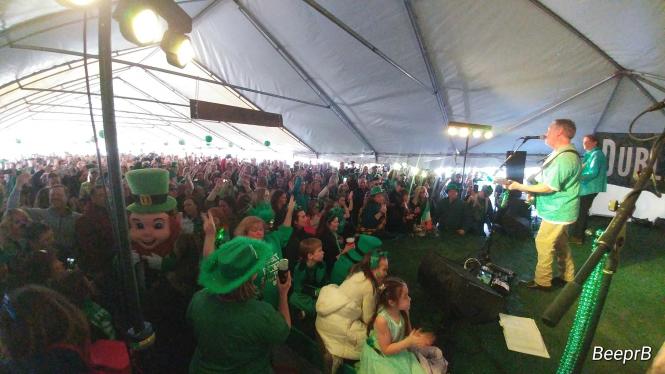 Rock the Dock after the parade with great music and plenty of Irish dancers across two stages!  Photo by BeeprB  
Downtown Annapolis offers a wide array of accommodations, from nautically- and colonially-themed hotels to historic inns and bed and breakfasts.
Explore More
Downtown Annapolis offers every type of cuisine, and every type of ambiance, you could crave.
Explore More