Banneker-Douglass Museum
The Banneker-Douglass Museum, named for Benjamin Banneker and Frederick Douglass, is dedicated to preserving Maryland's African American heritage and serves as the state's official repository of African American material culture. The museum was dedicated on February 24, 1984.
The original museum was housed within the former Mount Moriah African Methodist Episcopal Church in the heart of historic Annapolis. The Victorian-Gothic structure was included in the Annapolis Historic District in 1971 and placed on the National Register of Historic Places in 1973. The recently completed BDM addition is a four-story addition that uses the nineteenth-century brick of the church's north façade as its interior lobby wall.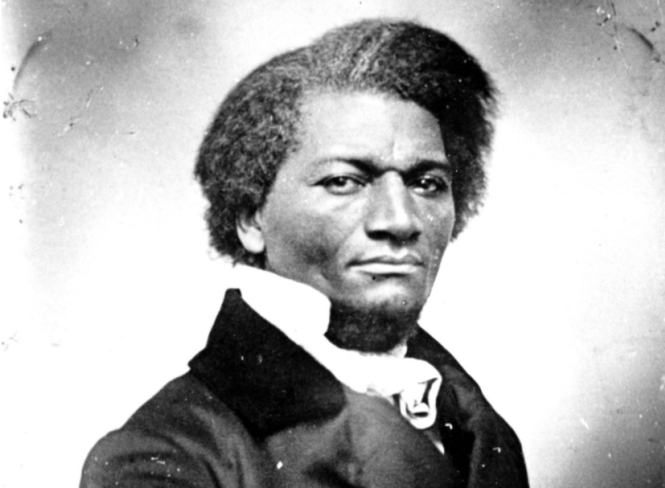 A young Frederick Douglass. Image courtesy of the Banneker-Douglass Museum.

 

The museum's newest exhibit, The Radical Voice of Blackness Speaks of Resistance and Joy, is guest curated by Myrtis Bedolla of Galerie Myrtis. The exhibition presents fine art by fifteen Black Maryland-based artists and the Banneker-Douglass Museum's Fine Art Collection to examine historical and contemporary themes of Black joy and healing created in opposition to and despite oppression. This timely installation will be displayed through September 30, 2023, for International Underground Railroad Month.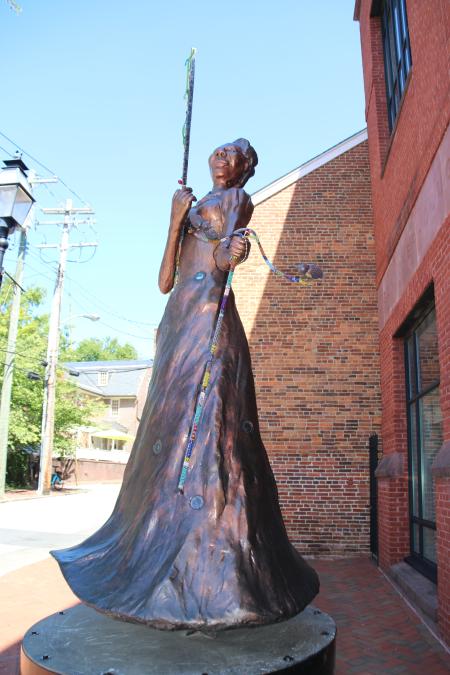 Araminta With Rifle and Veve by Dr. Joyce Scott. Image courtesy of Visit Annapolis & Anne Arundel County.

 

Also on display at the museum is the statue Araminta With Rifle and Veve by Dr. Joyce Scott. A new, temporary 10-foot bronze sculpture of Harriet Tubman will greet visitors as they enter the Banneker-Douglass Museum in Annapolis from September 1, 2022, through September 30, 2023. 

 
Learn More